Ina Garten's 'Perfect Pie Crust' Is Foolproof and Rated Better Than Martha Stewart's Recipe
Homemade pie crusts can prove challenging for many people, but Barefoot Contessa Ina Garten's recipe for "Perfect Pie Crust" delivers a foolproof method for a flawless crust every time. The recipe earns bonus points because it beat out a number of top cooks' crusts, including Martha Stewart.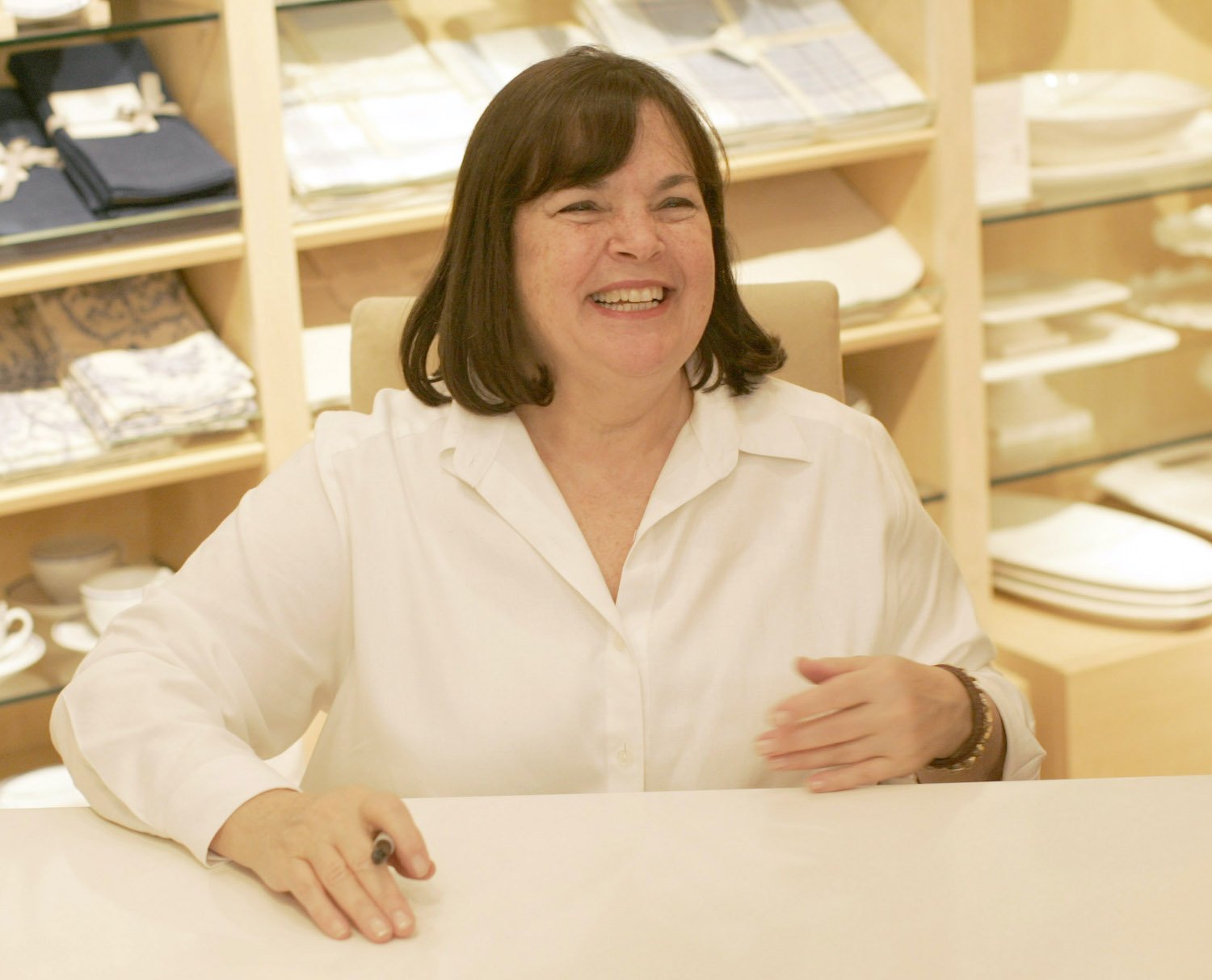 Ina Garten's 'Perfect Pie Crust' recipe
The secret to Garten's "Perfect Pie Crust" is her ratio of ingredients and the chilled temperature of fats and water.
The pie crust can be made by using a pastry blender to cut the ingredients together, but Garten uses a food processor, which makes the process that much quicker and easier. The recipe makes two 10-inch crusts and is rated 'easy,' so even novice bakers can pull it off.
In a Barefoot Contessa video that walks viewers through the recipe, Garten assures anyone can easily make this "foolproof pie crust."
Ingredients
12 tablespoons (1 1/2 sticks) very cold unsalted butter, diced into cubes
3 cups all-purpose flour
1 teaspoon kosher salt
1 tablespoon sugar
1/3 cup very cold vegetable shortening, cut into pieces
6 to 8 tablespoons (about 1/2 cup) ice water
In the video, she places the flour, salt, and sugar in a food processor fitted with a steel blade, then pulses to mix. Garten next adds the "very cold diced butter" and "very cold vegetable shortening" to the flour and pulses "just until the butter is the size of peas."
Garten explains, "Of course, it's this combination of butter and shortening that makes the pastry really delicious and also flaky."
To bring the mixture together into a dough, run the food processor while pouring the water down the tube then pulse it "until the dough begins to form a ball."
She then places the dough on a floured board, rolls it into a ball, and wraps it in plastic wrap, then it's placed in the refrigerator for at least 30 minutes to chill.
When ready to roll it out for a pie, cut the dough in half and roll each piece on a well-floured board, using a rolling pin to roll from the center to the edge and turning and flouring the board so the dough doesn't stick. Place in a pie pan and add the filling.
RELATED: Ina Garten Weighs in on Popular Food Trends and Some of Her Takes Are Surprising
Ina Garten's pie crust was ranked the best
TheKitchn ranked Garten's pie crust the best when compared to other celebrity cooks' recipes. The site compared the Barefoot Contessa's crust recipe to Pioneer Woman Ree Drummond, Alton Brown, and Martha Stewart's recipes.
The writer ranked Drummond's "most similar to store-bought," calling it lacking in flavor as well as "a little bit crumbly and pale." Brown's won the title of  "best beginner pie crust," with the writer (who worked for Brown for more than 10 years) saying it only makes one crust that "didn't bake up as sturdy as some of the other recipes."
Stewart's pie crust was deemed "advanced" for a "pie crust master" because the instructions were lacking, the author shared.
Garten's recipe was ranked "the very best pie crust," with the author explaining what makes it live up to the hype of being "perfect." It's "a combination of butter and shortening that makes the dough easy to mix and roll, a little sugar for flavor and browning, and simple, easy-to-follow (but detailed) instructions," the author noted.