Ina Garten's 'Secret' to Spinach Gratin Is a Store-Bought Ingredient That's 'so Much Easier'
Leave it to Ina Garten to make cooking easier. The longtime Barefoot Contessa host uses a store-bought ingredient in her Spinach Gratin recipe that makes for yet another "How easy is that?" moment.
Ina Garten loves using store-bought ingredients as recipe shortcuts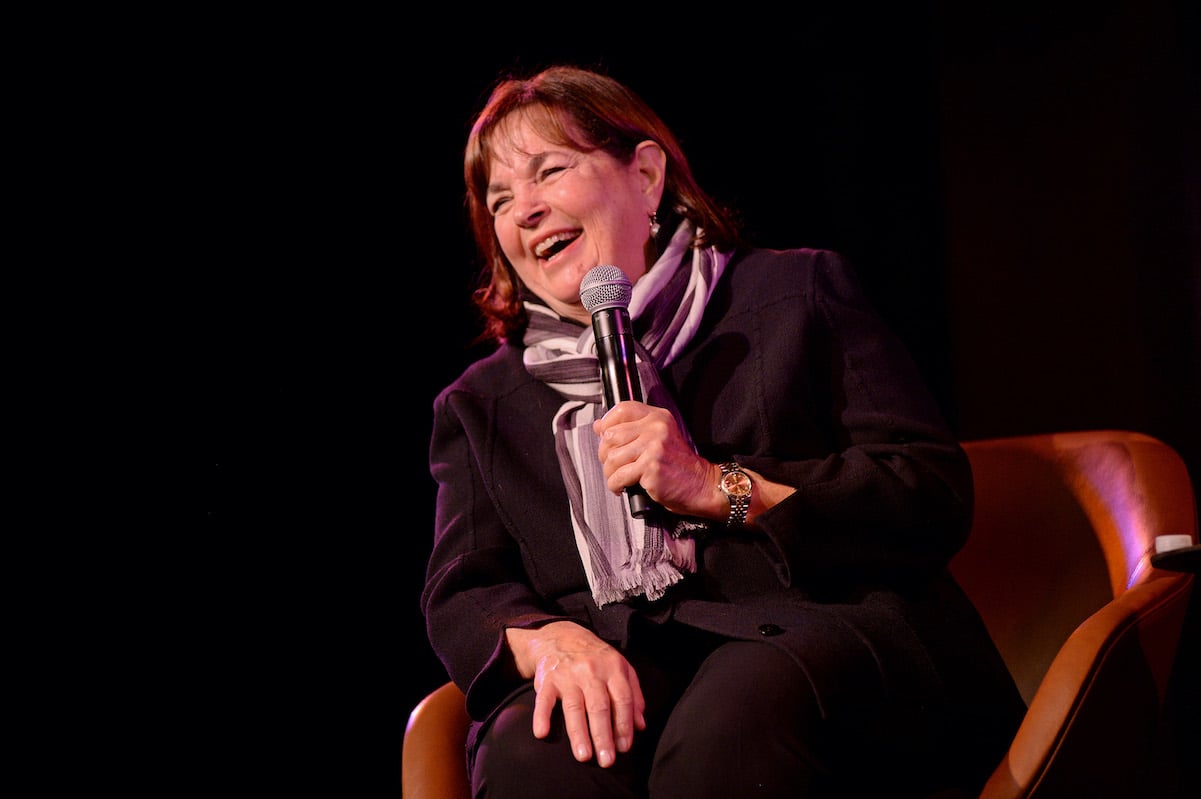 RELATED: 3 Easy Ina Garten Breakfast Recipes for a Crowd
"Store-bought is fine" is a Barefoot Contessa catchphrase Garten uses regularly on her cooking show. She uses the same brand of store-bought tomato sauce — Rao's Homemade — instead of making it herself. 
"I think you can spend the entire day making good marinara sauce, or you can buy Rao's Marinara sauce, which I think is just fantastic," the Barefoot Contessa star told Bon Appetit in October 2018. "It's great for lasagna. It's great for pasta. It's great for putting together a really fast dinner."
Garten also prefers store-bought pasta as opposed to homemade. And when it comes to entertaining, it's one of her Barefoot Contessa rules that she keeps everything simple. For her that typically means serving only a few dishes and not doing all the cooking herself.
Garten will often say on Barefoot Contessa that getting store-bought appetizers is just fine for a dinner party and so is buying dessert from a local bakery. It's all about stress-free entertaining because, as Garten's said many times, the key to any party is that the host's having fun. 
Store-bought spinach is the 'secret' ingredient in Ina Garten's Spinach Gratin
Now for the "secret" ingredient in Garten's Spinach Gratin. According to Food Network, the 73-year-old shared that she uses store-bought frozen spinach in this particular recipe while making it on Barefoot Contessa. 
"This is the secret of this dish," Garten said. "Frozen spinach is just as good as fresh and it's so much easier."
Easier and the same taste as fresh? Store-bought really is fine. What's more, Garten said her Spinach Gratin "is so delicious even the children will eat it."
How to make Ina Garten's Spinach Gratin
RELATED: Ina Garten's Easy Trick to Making Hollandaise Sauce 'Perfectly Every Time'
The Barefoot Contessa starts off her Spinach Gratin by sautéing onions. Once they're translucent she adds flour and nutmeg. Next is cream and milk, which Garten uses to make a creamy white sauce.
Now for the spinach. The cookbook author uses her hands to squeeze out as much excess water as possible from the frozen spinach she's unthawed. Then she tosses the spinach in with the sauce. 
"That's why you take the water out," Garten said as she added the spinach. "Because at this point it would be like soup if you didn't."
Next the Barefoot Contessa transfers the mixture to a baking dish and sprinkles it with more cheese. Finally, she puts it in the oven to bake. After about 20 minutes she takes it out of the oven. "It looks good. It tastes good. It's easy," Garten said.
An easy Barefoot Contessa dish that uses a store-bought ingredient and is delicious enough kids will eat it. As Garten says, fabulous.