Ina Garten's Strawberry Rhubarb Crisp Is Perfect for Memorial Day — and It's Gluten-Free
Celebrate Memorial Day with Ina Garten's Gluten-Free Strawberry Rhubarb Crisp. Crisps are one of the Barefoot Contessa's All-Time favorite desserts and this one is perfect for barbecues.
Ina Garten says 'no one will even know' her Strawberry Rhubarb Crisp is gluten-free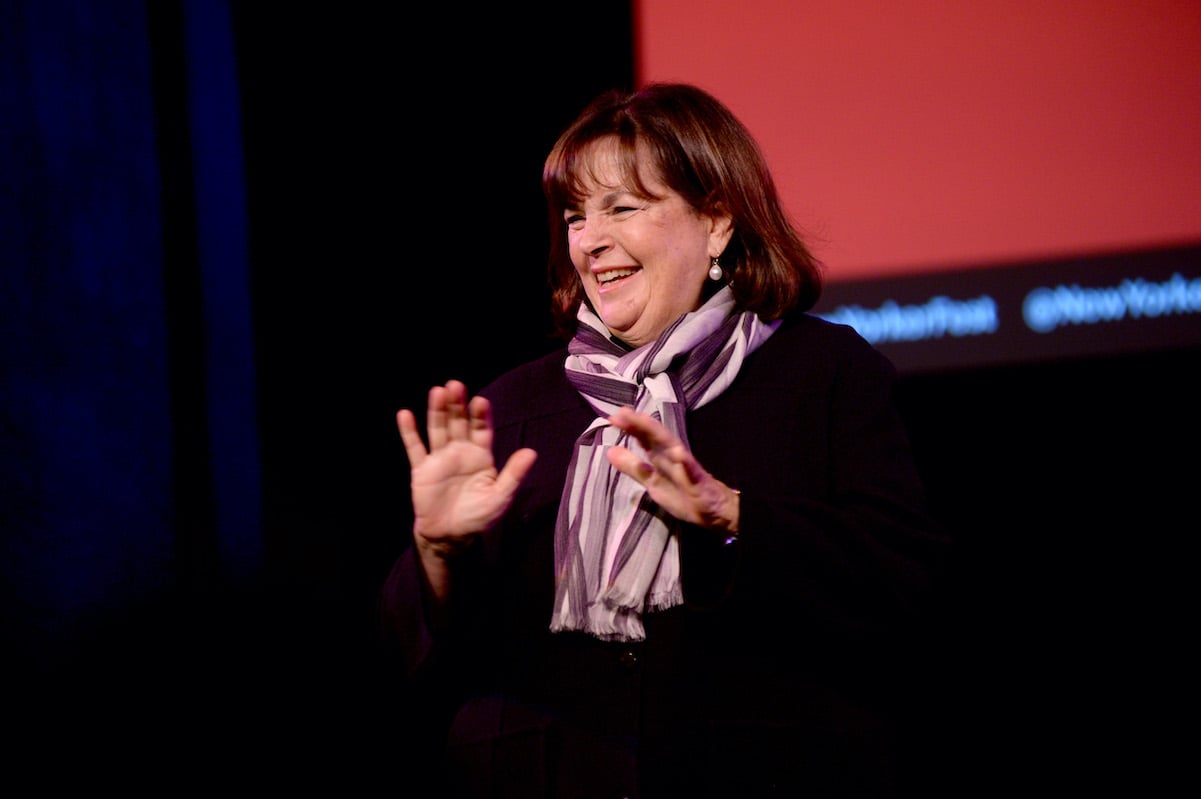 RELATED: The Barefoot Contessa Dessert That 'Makes Grown Men Cry', According to Ina Garten
In a May 2018 post on her official Barefoot Contessa website, the 73-year-old Food Network star highlighted her Gluten-Free Strawberry Rhubarb Crisp recipe. Garten explained that it can be "especially tricky" making desserts to fit all diets. However, she insisted no one will notice her Strawberry Rhubarb Crisp is gluten-free.
"I love having summer parties but it's gotten harder to plan a menu now that it feels like everyone is on a special diet," she said. "Dessert can be especially tricky, but I always try to make one that everyone can eat."
"This weekend, I'm baking my usual Strawberry Rhubarb Crisp with a gluten-free oatmeal crumble on top," Garten added. "The sweet, tart fruit is so good with the buttery, crunchy topping. Trust me, no one will even know that it's gluten-free!! (Just don't forget to serve it with lots of good vanilla ice cream!)."
Garten originally featured her recipe for Strawberry Rhubarb Crisp in How Easy Is That?, her seventh Barefoot Contessa cookbook.
The 'Barefoot Contessa' host's crisp is the perfect dessert to bring to a barbecue
For many, Memorial Day means barbecuing. Garten's Gluten-Free Strawberry Rhubarb Crisp is a great dessert option. First, it's easy to transport. Taking it from the kitchen to the backyard? No problem. Have to take it in the car? Unlike cakes or cupcakes there's no having to worry about the frosting getting messed up in transport.
Second, there's no need to worry about keeping it cold. The crisp can be served at room temperature. Even though Garten recommends eating it with lots of vanilla ice cream it's not a necessity. Finally, the crisp can be made ahead. Make each component — the filling and the crumbly topping — of the dessert ahead and bake it the day of, or prepare the entire thing in advance.
How to make the Barefoot Contessa's gluten-free Strawberry Rhubarb Crisp
RELATED: Barefoot Contessa: Ina Garten's 'Perfect Make-Ahead Dessert' for Parties
Garten's gluten-free crisp is a take on her traditional Strawberry Rhubarb Crisp, which she's made on Barefoot Contessa. With a few simple swaps, it becomes gluten-free. The best-selling cookbook author trades all-purpose flour and quick-cooking oatmeal for gluten-free versions. Garten recommends Cup4Cup all-purpose gluten-free flour and oatmeal from Bob's Red Mill. 
With those swaps in mind here's how Garten makes her Gluten-Free Strawberry Rhubarb Crisp. She starts by mixing the diced fruit with sugar and orange zest in a bowl. After dissolving cornstarch in freshly squeezed orange juice the Barefoot Contessa adds the liquid to the bowl and tosses everything together.
Next is the crumbly topping. Garten combines flour, sugar, brown sugar, salt, and oatmeal in a standing mixer. It's important to note the addition of salt, which the Barefoot Contessa says is an ingredient people often use incorrectly.
Then Garten adds the butter until everything crumbles. She then puts the fruit in a baking dish and layers the crumble on top. After baking for approximately an hour the crisp is ready to eat. This is just one of Garten's gluten-free dessert recipes. 
Ingredients for Garten's gluten-free Strawberry Rhubarb Crisp:
Fresh rhubarb
Fresh strawberries
Granulated sugar
Grated orange zest
Cornstarch 
Freshly squeezed orange juice
All-purpose gluten-free flour
Light brown sugar
Kosher salt
Gluten-free oatmeal
Cold unsalted butter
Vanilla ice cream, for serving