Ina Garten's Sun-Dried Tomato Dip Takes 'Virtually a Minute to Make,' According to the Barefoot Contessa
Ina Garten's Sun-Dried Tomato Dip is the definition of quick and easy. Originally featured in Garten's first-ever Barefoot Contessa cookbook, it's a recipe that is certainly worthy of a "How easy is that?" from the Food Network star. Why? Because Garten's Sun-Dried Tomato Dip is ready in minutes. 
Ina Garten's Sun-Dried Tomato Dip is a food processor recipe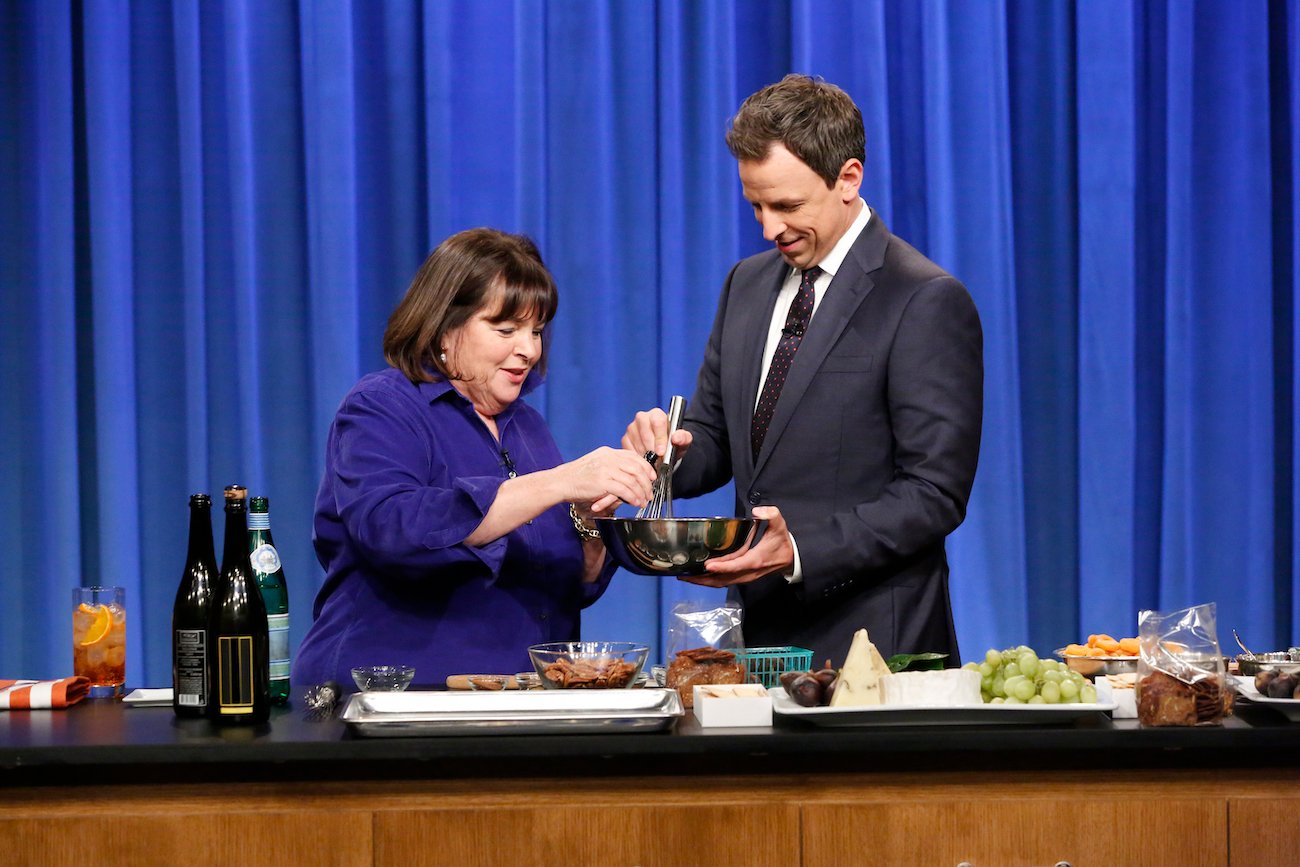 Garten's Sun-Dried Tomato Dip is among her multiple Barefoot Contessa food processor recipes. She relies on the food processor, one of her must-have kitchen gadgets, to do the work. It essentially comes down to tossing a few — in this case, it's seven, according to Food Network — ingredients into a food processor and hitting "pulse." 
Garten originally included Sun-Dried Tomato Dip in her first Barefoot Contessa cookbook appropriately titled The Barefoot Contessa Cookbook. In her recipe notes, the now-74-year-old explained how it had become a hit with customers at her Barefoot Contessa store.  
"Here is the most popular dip we make at Barefoot Contessa. Reminiscent of Russian dressing, it is updated with the intense flavors of sun-dried tomatoes and fresh scallions," she said. "This takes virtually a minute to make and can be served with crackers, chips, or fresh vegetables."
Reviewers love the Barefoot Contessa dip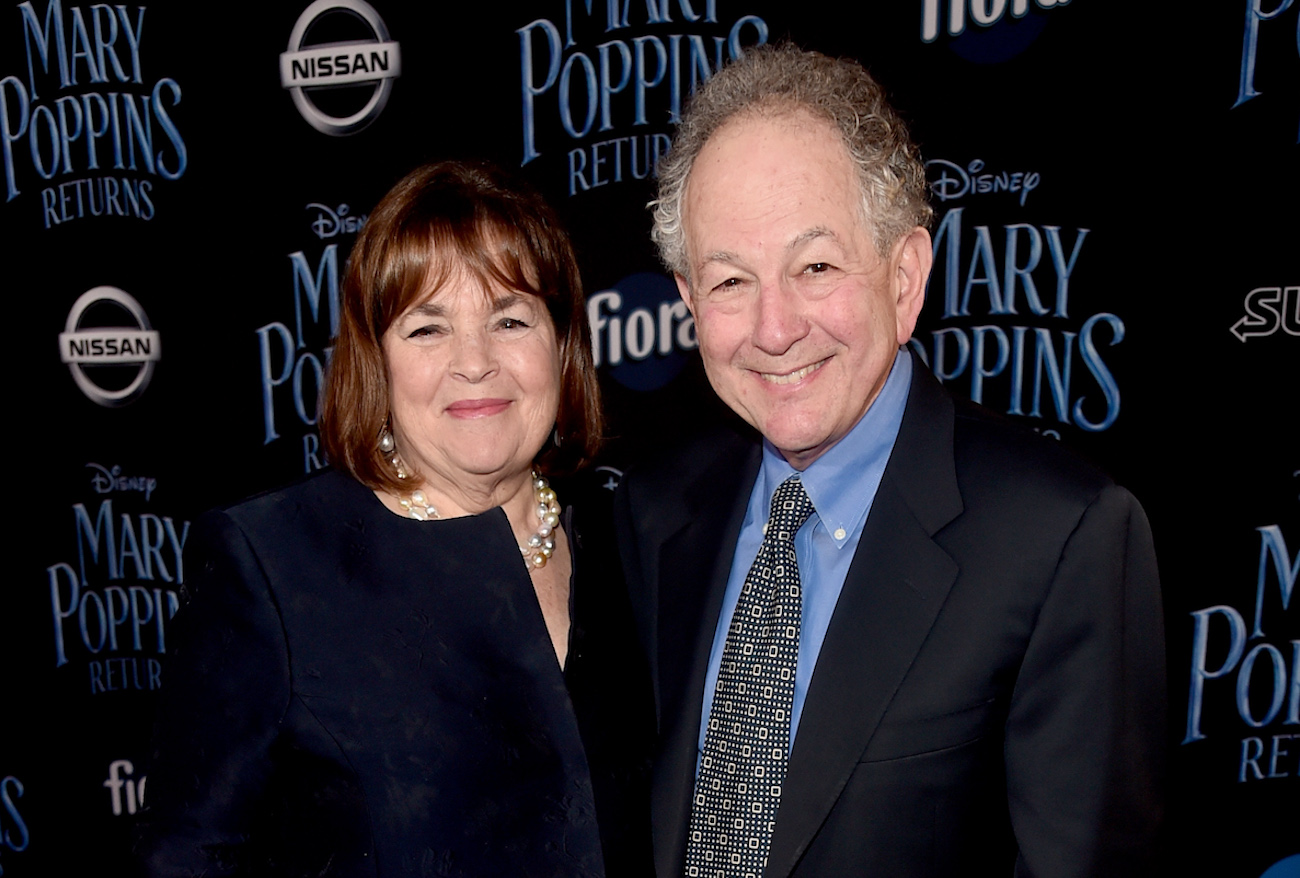 At the time of writing Garten's Sun-Dried Tomato Dip is a five-star recipe on Food Network's website. Nearly 60 people have reviewed the recipe. 
Many reviewers say it doesn't last long at family get-togethers. "What a hit! I made this for a game night app and it was devoured," a reviewer wrote while another said they "took it to a party and there was nothing left."
Some even said it has a place as their go-to dip recipe. "This is the only dip I take to parties now! I follow it to the letter and I love it," a reviewer said. Another noted that it's a "family party staple" and has been for years. 
The secret to Garten's Sun-Dried Tomato Dip, according to reviewers, isn't using good mayonnaise or a certain spice. It's time. Many reviewers say the dip is best after it's been sitting in the fridge 
"The key is to make it ahead," a reviewer said. "I make it a day ahead and let the flavors meld in the fridge. I agree that it tastes like mayo as soon as it's done, but if you let it sit for a few hours … it's perfect. This also makes life easier because it's a fabulous make-ahead appetizer."
Need the dip today? Another reviewer said a couple of hours in the fridge works too. 
Nancy Meyers won't throw a party without the Barefoot Contessa's dip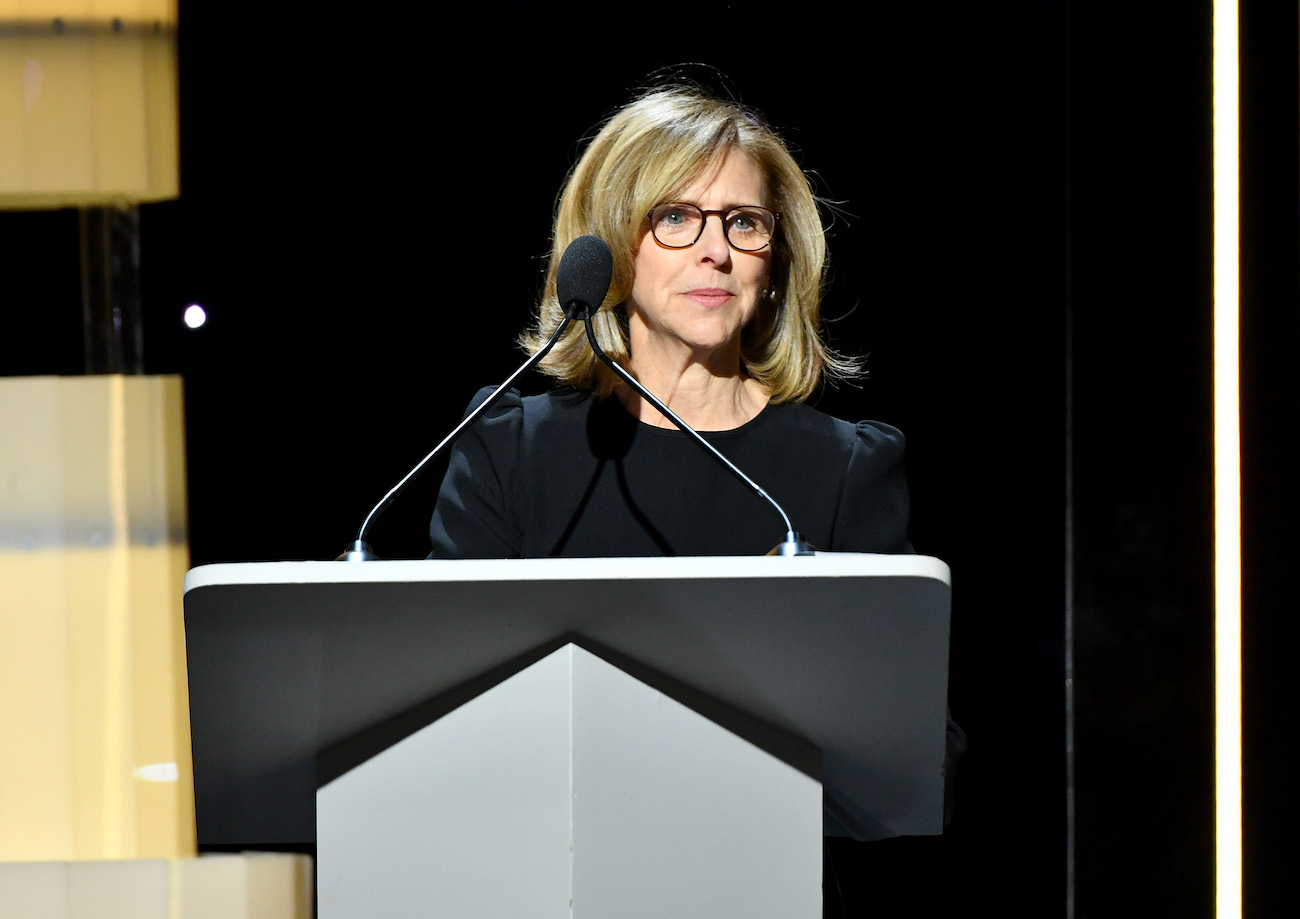 Garten's celebrity fans include director Nancy Meyers. The woman behind films such as The Holiday and It's Complicated even created a movie set based on Garten's Barefoot Contessa store.
Meyers' love of all things Barefoot Contessa includes Garten's Sun-Dried Tomato Dip. As The Holiday director told Bon Appetit in November 2018 she always serves it at parties. 
"It's an irresistible dip that works great with crackers or cut-up veggies, and I always double the recipe for parties because it goes fast," she said. 
"It's smooth, a little tangy, and unexpected," she continued, "so it's impossible not to go in for a second—or third!—taste. People often gesture an 'OMG' face when they're eating it."