Ina Garten's Thanksgiving Table Setting Tips Include 1 Surprising Ingredient From the Grocery Store
Ina Garten is known for her focus on making the cooking process easy, even leaning on store-bought ingredients so cooking isn't overly complicated. When it comes to her Thanksgiving table setting ideas, Garten also keeps it simple, finding ingredients to create a beautiful table without going overboard.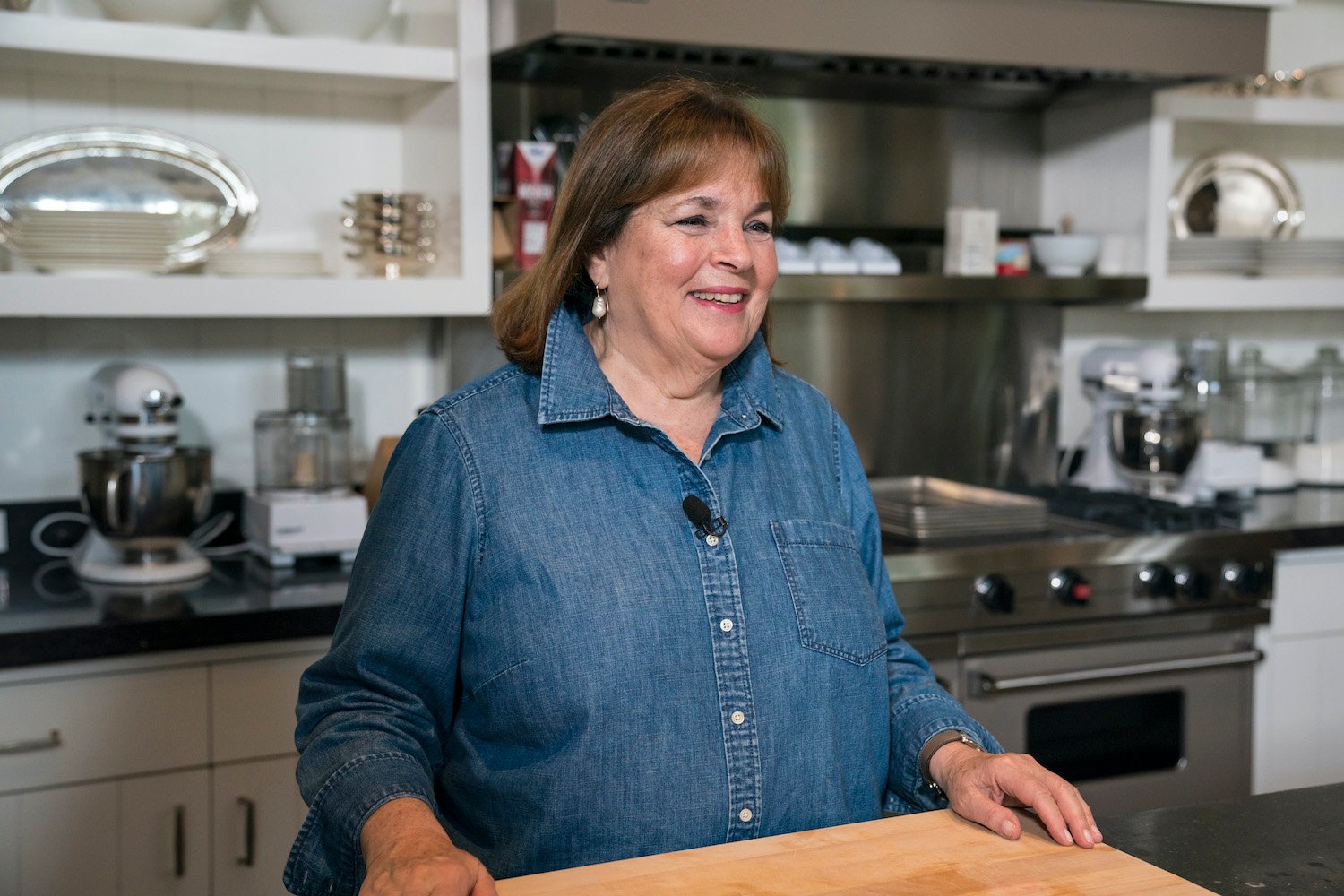 Ina Garten sets a beautiful Thanksgiving table
Garten showed off her idea for simple Thanksgiving table decorating in a 2017 Instagram post, writing, "It's never too early to plan your Thanksgiving table! It doesn't have to be fancy, but at this time of year I like a little color and one pretty plate to give the setting some style."
The video showed an autumnal colored table cloth, simple white plates topped with a decorative gold trimmed plate, silverware, and drinking and wine glasses. Garten scattered candles for a flicker of light and warmth and tied the table together with a floral arrangement centerpiece that coordinated with the color scheme.
Ina Garten uses store-bought ingredients for her table settings
While a floral centerpiece is a go-to piece of décor for many tables, that's not Garten's only decorating move. She also buys items at the grocery store to create beautiful table settings.
During a Barefoot Contessa episode, Garten explains the "three table settings in my back pocket that I can pull together in no time with ingredients from the grocery store."
First is her orange tulip table setting, which draws inspiration from — you guessed it — orange tulips. She covers the table with a waterproof runner before using a simple taupe toned tablecloth, then sets it with white plates (in this case, square for a modern flair), silver cutlery, and wine glasses.
The table gets its pop of color from the orange flowers, arranged in drinking glasses (she recommends an odd number of floral arrangements) placed down the middle of the table. The place settings have an orange napkin to match and, for an extra splash of orange, she includes plates of clementines between the flowers. She scatters small votive candles to fill out the middle of the table, explaining, "they really add sparkle."
Garten's "final touch" is the use of pumpkin shaped cookies decorated with guests' names as the name cards!
Garten's tables feature seasonal ingredients and edible elements
Garten's other two table settings involve food items — one uses pumpkins as the centerpiece and the other has edible items for her guests.
The Barefoot Contessa grabs pumpkins from the grocery store in various sizes to group together down the center of a table that's been set with a plain white tablecloth. She uses "an elegant gray plate" at each setting which "adds a little sparkle" and glasses and cutlery that are simple, as she explains "less is more." Garten also uses gray napkins that coordinate with the plates.
She adds votives with white candles (never scented, she notes, as she doesn't want the scent competing with the food) and then places the pumpkins down the middle of the table. Garten's extra splash of orange comes from a favorite candy of the season — silver bowls of candy corn.
Her final table setting idea uses food as the centerpiece, which she calls "the easiest table setting of all." Garten explains, "I'm just going to get delicious things to serve with coffee and do them right down the middle of the table."
The dessert table setting begins with runners that she's placed across the table, simple white plates, napkins, cutlery, and glasses. She adds votive candles down the center for "sparkle" and then places a variety of delicious foods for guests to nibble on — chocolate-covered caramels topped with sea salt, pears, clementines, grapes — on pedestals and footed plates.
"The decoration is the dessert," Garten explains.