Ina Garten's 'All-Time Favorite Soup for Dinner' Is Just as Delicious 'the Next Day'
Ina Garten has many Barefoot Contessa soup recipes but there's one she likes eating for dinner more than any other. 
Italian Wedding Soup is Ina Garten's 'all-time favorite soup for dinner'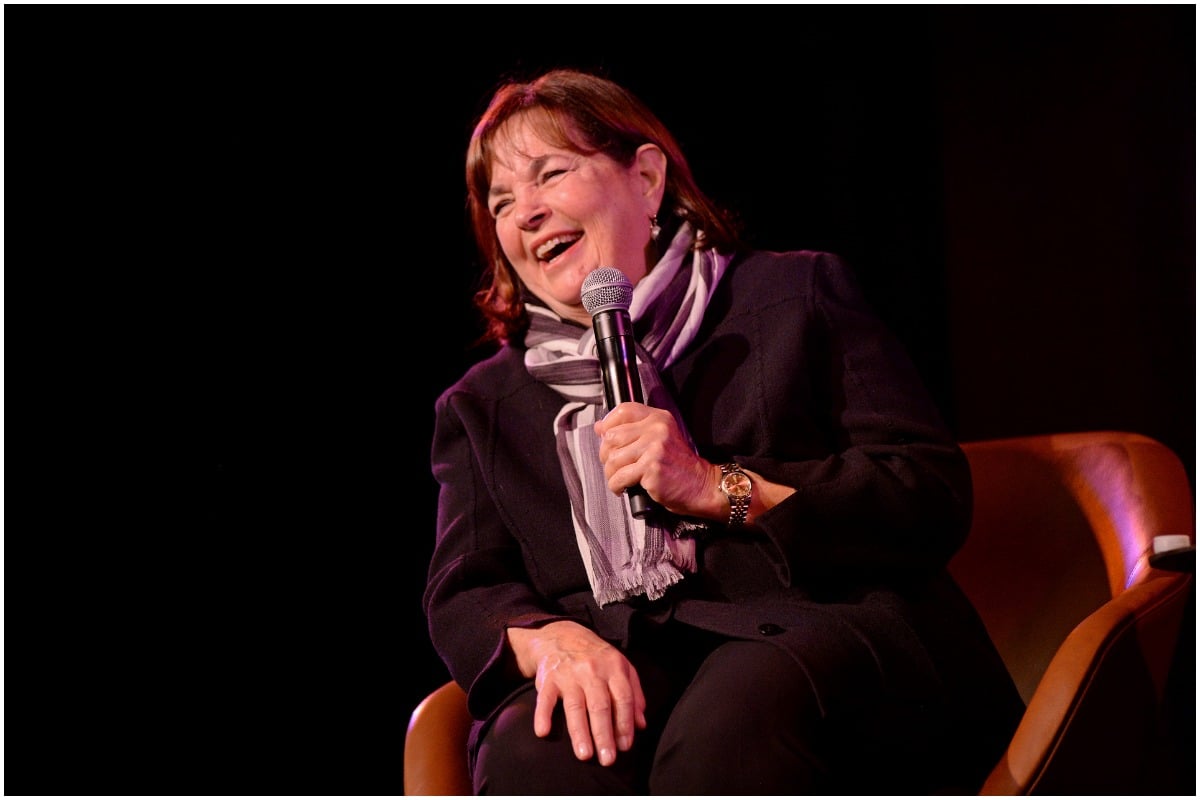 In a January 2020 post on her Barefoot Contessa website, Garten shared that she loves making her Italian Wedding Soup recipe on a cold night. Best of all, the Food Network star said it makes great leftovers. 
"It's freezing in East Hampton, which means it's soup weather! My Italian Wedding Soup has to be my all-time favorite soup for dinner and it's just as good reheated for lunch the next day," she wrote. 
The recipe's in Garten's sixth cookbook, Barefoot Contessa Back to Basics.
She continued, saying, "It's a rich chicken soup filled with lots of fresh spinach, pasta, plus chicken meatballs that are roasted instead of fried – it's so easy! You'll just have to stop yourself from eating the meatballs before they go into the soup!"
This Italian Wedding Soup recipe uses classic Barefoot Contessa ingredients 
Garten's known for using simple ingredients and her Italian Wedding Soup is no different. She uses classic Barefoot Contessa ingredients. Many of them are staples in Garten's pantry. 
There are breadcrumbs in the meatballs. The Food Network star recommends homemade or store-bought breadcrumbs from 4C. In the soup there's "good" olive oil and homemade chicken stock. What does she consider "good" olive oil? Her preferred brand is Olio Santo. It's the olive oil Garten's used for decades. 
Besides pantry staples there are other things Garten often uses in cooking. She relies on fresh herbs, probably from her own garden, as well as garlic and kosher salt. 
Here are the ingredients in the Barefoot Contessa's Italian Wedding Soup recipe:
For the meatballs:
Ground chicken
Chicken sausage, casings removed
Fresh white breadcrumbs
Minced garlic
Fresh parsley leaves
Freshly grated Pecorino Romano
Freshly grated Parmesan
Milk
Extra-large egg
Kosher salt and freshly ground black pepper
For the soup:
Good olive oil
Minced yellow onion
Diced carrots
Diced celery
Homemade chicken stock
Dry white wine
Small pasta such as tubetini or stars
Minced fresh dill
Baby spinach
How to make Ina Garten's Italian Wedding Soup 
Start the soup by preparing the meatballs. Mix together the ground chicken, garlic, parsley, cheese, milk, egg, salt, pepper, and breadcrumbs in a bowl. Form into about 40 small meatballs and bake for 30 minutes on a sheet pan lined with parchment paper, Garten's most-used kitchen tool. 
Get started on the soup while the meatballs are cooking. Heat the "good" olive oil in a large pot. Add the diced vegetables and cook until softened. Then add the chicken stock and wine. Bring the liquid to a boil.
Toss in the pasta and cook until tender. Once the pasta is done, add the fresh dill and meatballs. Simmer for approximately one minute. Finally, mix in the fresh spinach and cook just until wilted. Serve with fresh-grated cheese.