Ina Garten's Tip for Cleaning Sheet Pans Is So Barefoot Contessa
Part of the cooking process is cleaning up. Ina Garten, the host of Food Network's Barefoot Contessa is here to make it easier. Her tip for cleaning sheet pans may even lead to a "How easy is that?" exclamation she's known famous for making on her cooking show.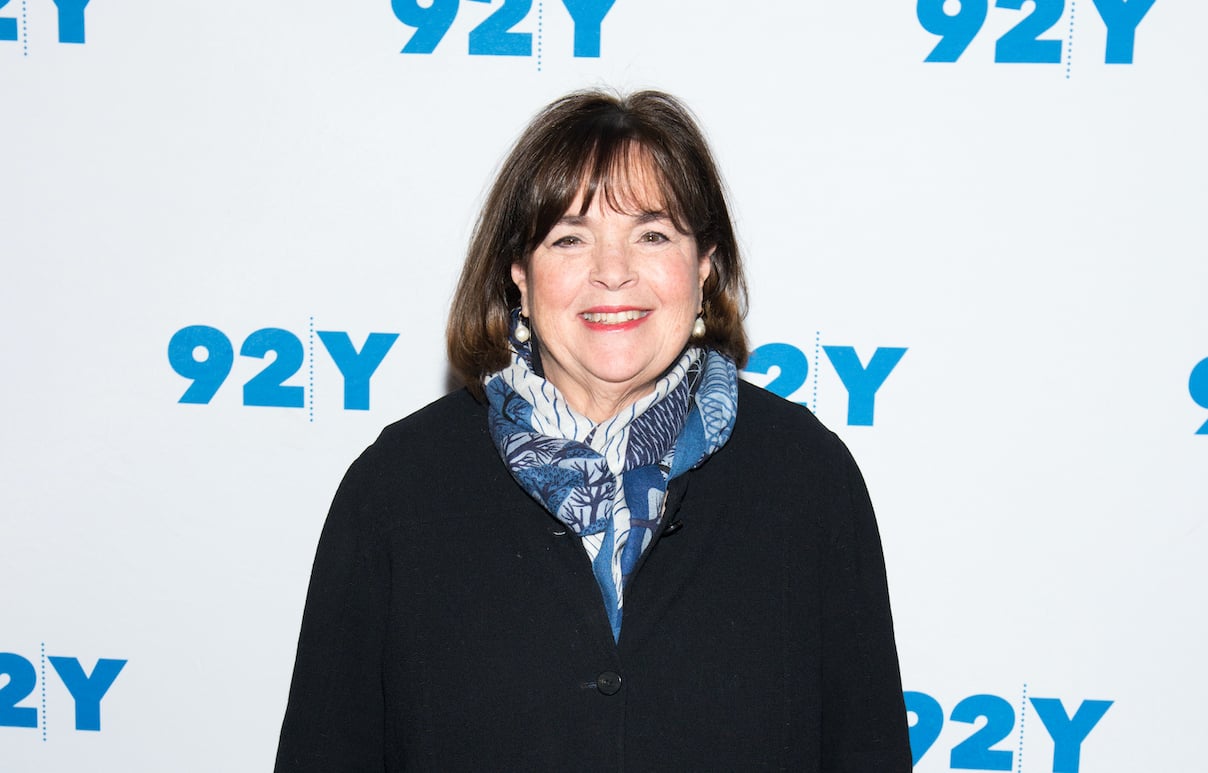 Ina Garten lines sheet pans with parchment paper
Garten, a.k.a. the Barefoot Contessa, opened up her "barn" to NYT Cooking for a YouTube video. In the six-minute clip shared on Nov. 16, 2020, the 72-year-old talked about kitchen gadgets, her pantry, and, of course, tips for easy cleanup. 
At her property in East Hampton, New York, from the kitchen where she films Barefoot Contessa, the celebrity chef offered up a simple tip for cleaning sheet pans. But first, what's the difference between a sheet pan and a cookie sheet? A sheet pan has raised edges while a cookie sheet does not. 
Back to Garten's tip. She lines sheet pans with parchment paper to keep them from getting too dirty. 
"I love to line sheet pans with parchment paper so that all you have to do is throw the paper out and you've got a nice clean pan," she said in the video. "Well, you have to put it in the dishwasher but it's not crusty." 
In her kitchen with 25 feet of counter space and two dishwashers, Garten showed how she keeps a stack of parchment paper sheets handy. The Food Network star couldn't have shared the tip at a better time.
With the holidays about to be underway (and more people cooking at home due to the coronavirus pandemic), the parchment paper tip will certainly be put to the test by Garten's fans. 
The Barefoot Contessa also keeps stains away with parchment paper
To line sheet pans isn't the only use Garten has for parchment paper. Aside from using it in the cooking process — Garten has a popular recipe for Herb-Roasted Fish that relies on it — she uses it to prevent stains.
According to Kitchn, in her 2018 book, Cook Like a Pro: Recipes and Tips for Home Cooks: A Barefoot Contessa Cookbook, Garten recommended lining a cutting board with parchment paper before cutting beets to prevent stains.
Ina Garten puts everything in the dishwasher
Tired of doing the dishes, Garten innocently shared a photo of her dishwasher on Instagram in October 2020. Fans quickly pointed out the Barefoot Contessa went against dishwasher rules by loading it with just about every dish and utensil in her kitchen.
She replied to the comments by saying, "EVERYTHING goes in the dishwasher!! My assistant used to put the birdcage in the dishwasher (she took the bird out first)."
For those who want to cook and clean like Garten, the directions are simple, much like her approach to food. After lining sheet pans and cutting boards with parchment paper put them in the dishwasher with every other pot and pan save for a cast-iron skillet.