Ina Garten's Ultimate Grilled Cheese Sandwich Has 1 'Unusual' Ingredient
Ina Garten makes some truly elegant dishes to serve to dinner party guests, but she also has her own refreshing spins on classic comfort food. Note, for instance, how she takes the typical cheesy grilled sandwich to another level with the inclusion of one "unusual" ingredient.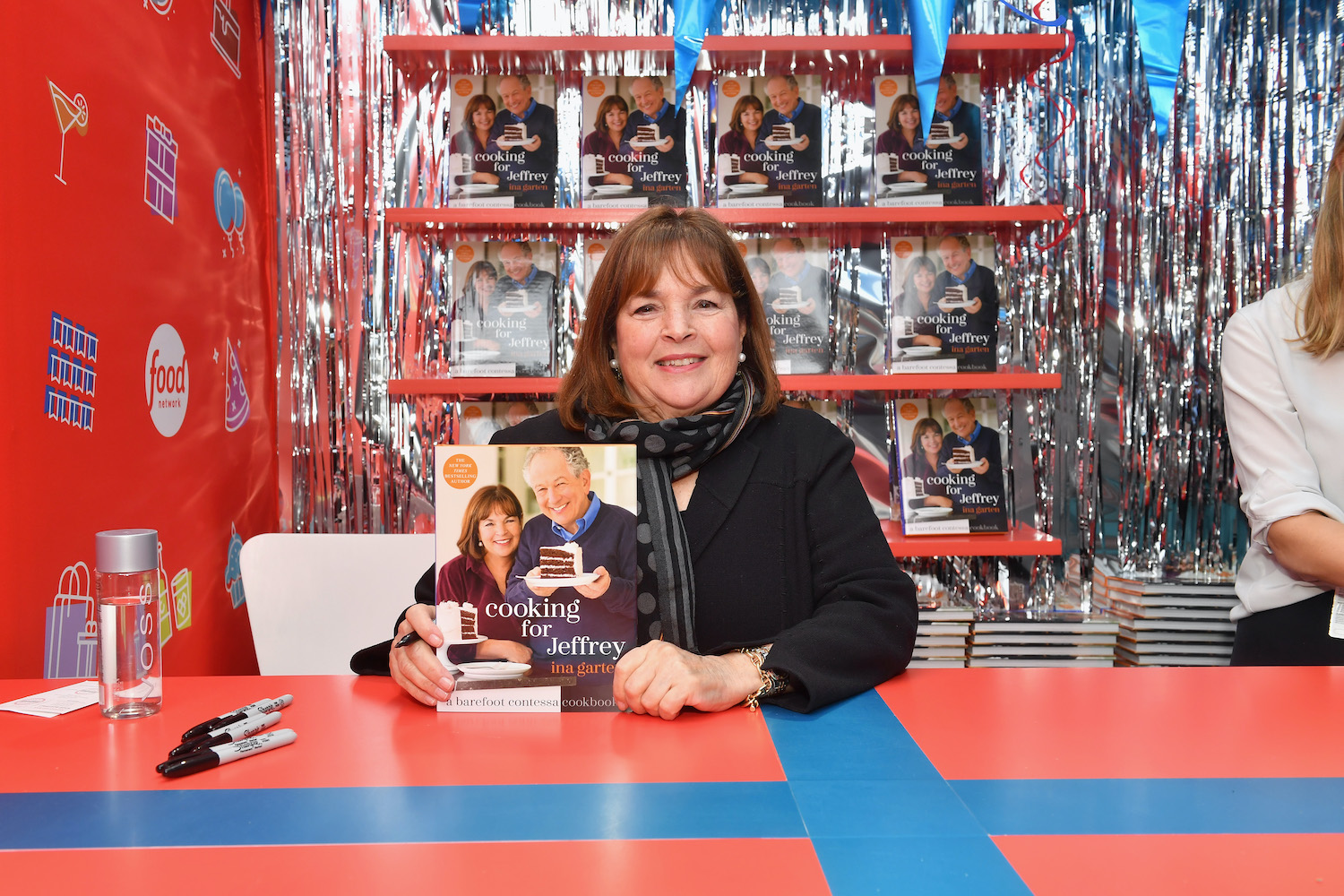 Ina Garten's grown-up version of a grilled cheese sandwich takes a bit of time
The grilled cheese sandwiches of the past required a hot pan, a couple of slices of bread, butter, and cheese. Garten's version has some extra steps for a more delicious sandwich, but it's not a quick comfort food to pull together in a hurry.
The Barefoot Contessa Ultimate Grilled Cheese recipe includes a blend of cheeses, as well as a spread she mixes up for each sandwich … plus bacon.
The recipe requires cooking the bacon, which is an extra step that's not usually part of a typical grilled cheese sandwich, but she has a great strategy for that: baking it on a rack set over a sheet pan in a 400-degree oven for 20 to 30 minutes.
RELATED: Ina Garten Weighs in on Popular Food Trends and Some of Her Takes Are Surprising
The Barefoot Contessa grilled cheese sandwich has an unusual ingredient
When Garten showed the steps for making her grilled cheese sandwich on an episode of Barefoot Contessa, she noted the "unusual" ingredient that she adds to her sandwich: parmesan cheese.
The parmesan cheese is part of a spread that contains mayonnaise, Dijon mustard, salt and pepper, which she distributes generously on each slice of bread.
She also uses a blend of cheeses, cheddar and gruyere, which she grates in a food processor before placing on the sandwiches.
Once everything is assembled, she grills the sandwich in a panini press.
Barefoot Contessa grilled cheese recipe
The Barefoot Contessa recipe for her grilled cheese sandwich is on her website and lists the following ingredients:
12 slices thick-cut bacon
1 cup mayonnaise
1/4 cup Dijon mustard
1/4 cup freshly grated parmesan cheese
1½ teaspoons kosher salt
1/2 teaspoon freshly ground black pepper
1 white pullman loaf or sourdough bread, sliced ½ inch thick (12 slices)
6 tablespoons salted butter, at room temperature
6 ounces aged Gruyère or Comté cheese, grated
6 ounces extra-sharp Cheddar, grated
Garten begins with a preheated 400 degree oven for the bacon, which she arranges in a single layer on a rack placed over a sheet pan. The bacon cooks for 20 to 30 minutes and, once drained and cooled, she cuts it into small pieces.
The mayonnaise, mustard, and parmesan cheese are combined with the salt and pepper in a small bowl. She begins by buttering each slice of bread then flips them over, butter side down so she can assemble the sandwiches with the spread, bacon, and grated cheeses.
The sandwiches are cooked in a heated panini press and grilled for 3 to 5 minutes. If you don't have a panini press, you can use a hot skillet, grill for 3 to 5 minutes on one side and when toasted, flip and grill the other side.