Ina Garten's Ultimate Tuna Melts Calls For 1 Particular Ingredient That Is So 'Barefoot Contessa'
Ina Garten is known for using "good" ingredients in her comfort food recipes. When it comes to her Ultimate Tuna Melt, there's one particular ingredient that is so Barefoot Contessa. It takes a simple tuna sandwich to the next level.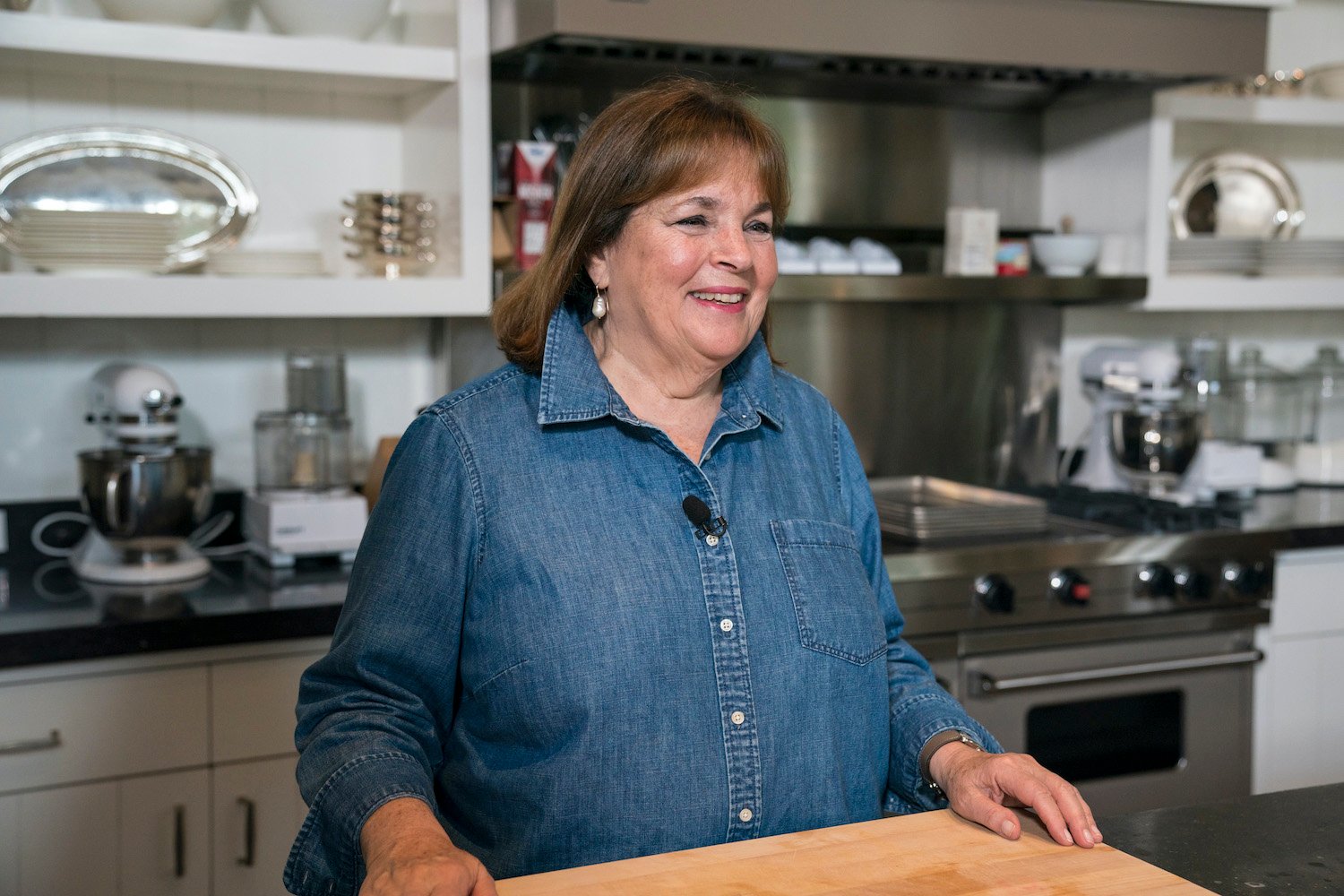 Ina Garten has reinvented the tuna sandwich once before
A tuna fish sandwich is a comfort food staple for many of Garten's fans. So in her cookbook Barefoot Contessa, How Easy Is That?, she reinvented the simple sandwich into something exotic.
That cookbook was all about recipes with easy-to-find ingredients and simple cooking techniques. But just because they're easy to make, it doesn't mean they aren't delicious. Garten found inspiration for her Tuna & Hummus Sandwiches recipe after a visit to Le Pain Quotidien, one of her favorite restaurants.
Tuna and hummus is a 'good combination'
Garten says that tuna and hummus is a "good combination," no matter if the hummus is homemade or store-bought. Her recipe for these sandwiches features Italian tuna in olive oil, minced celery, minced yellow onion, minced cornichons, freshly squeezed lemon juice, good mayonnaise, Dijon mustard, kosher salt, and freshly ground black pepper.
The Barefoot Contessa serves this tuna recipe with fresh, sliced radishes and sourdough bread with a layer of hummus on each slice.
This specific ingredient is the key to Ina Garten's Ultimate Tuna Melt
In her most recent cookbook Modern Comfort Food, Garten ups her tuna game with her recipe for the Ultimate Tuna Melt. The secret to this dish is what Garten calls "good Spanish tuna packed in oil." In other words, the key to this recipe is Ortiz Bonito Del Norte brand tuna.
This is no ordinary tuna sandwich, and the price tag proves it. One jar of Ortiz tuna can set you back as much as $20, and Garten's recipe calls for two of them to make four sandwiches. But as the Instagram page Store Bought Is Fine points out, the result is so good it's worth the occasional spurge.
"The higher quality tuna was out-of-this-world delicious…" the blogger writes. "While I can't afford to use the highest quality ingredients all the time, it's a reminder that when it's the star ingredient of the dish, if you can the splurge is worth it!"
The recipe for 'The Barefoot Contessa's' Ultimate Tuna Melt
Garten isn't just specific about the brand of tuna to use in her recipe. She also calls for Hellmann's Mayonnaise and Pepperidge Farm Farmhouse Hearty White bread.
Ingredients to serve four:
2 (6 to 8-ounce) jars imported tuna packed in olive oil, drained
½ cup diced hearts of celery
½ cup minced scallions, white and light green parts
3 tablespoons minced fresh dill
2 tablespoons freshly squeezed lemon juice
Kosher salt and freshly ground black pepper
¾ cup good mayonnaise, such as Hellmann's
1 teaspoon anchovy paste (optional)
4 large slices bread, such as Pepperidge Farm Farmhouse Hearty White
4 ounces Swiss cheese, such as Emmentaler, grated
1 ounce microgreens
Ina Garten's Ultimate Tuna Melts need a toaster and a broiler
To start out, you'll flake the tuna finely with a fork into a medium bowl. Then, you'll add the celery, scallions, and dill. Keep mixing and fluffing with your fork until the ingredients are combined. Next, mix in the lemon juice, salt, pepper, mayo, and anchovy paste.
While preheating the broiler, toast the bread in a toaster before placing the slices in a single layer on a sheet pan. Spread the tuna mixture over each slice and sprinkle each one with cheese before broiling for one to two minutes. As soon as the cheese melts and starts to brown, the sandwiches are ready. Sprinkle with microgreens and serve hot.
Catch Ina Garten when The Barefoot Contessa airs Saturdays on The Food Network.