'The Incredible Dr. Pol's Exec Producer Charles Pol and Wife Beth Expectantly Await the Arrival of Their 2nd Child
As an executive producer on Nat Geo Wild's The Incredible Dr. Pol, Charles Pol — who's also Dr. Jan Pol's son — is familiar with waiting for a season of the hit reality show to slowly come together.
Now, Charles is waiting for his own family production to get underway. Specifically, he and his wife Beth, who are parents to nearly 2-year-old Abigail, are awaiting an addition to their family. And their arrival could happen at any moment.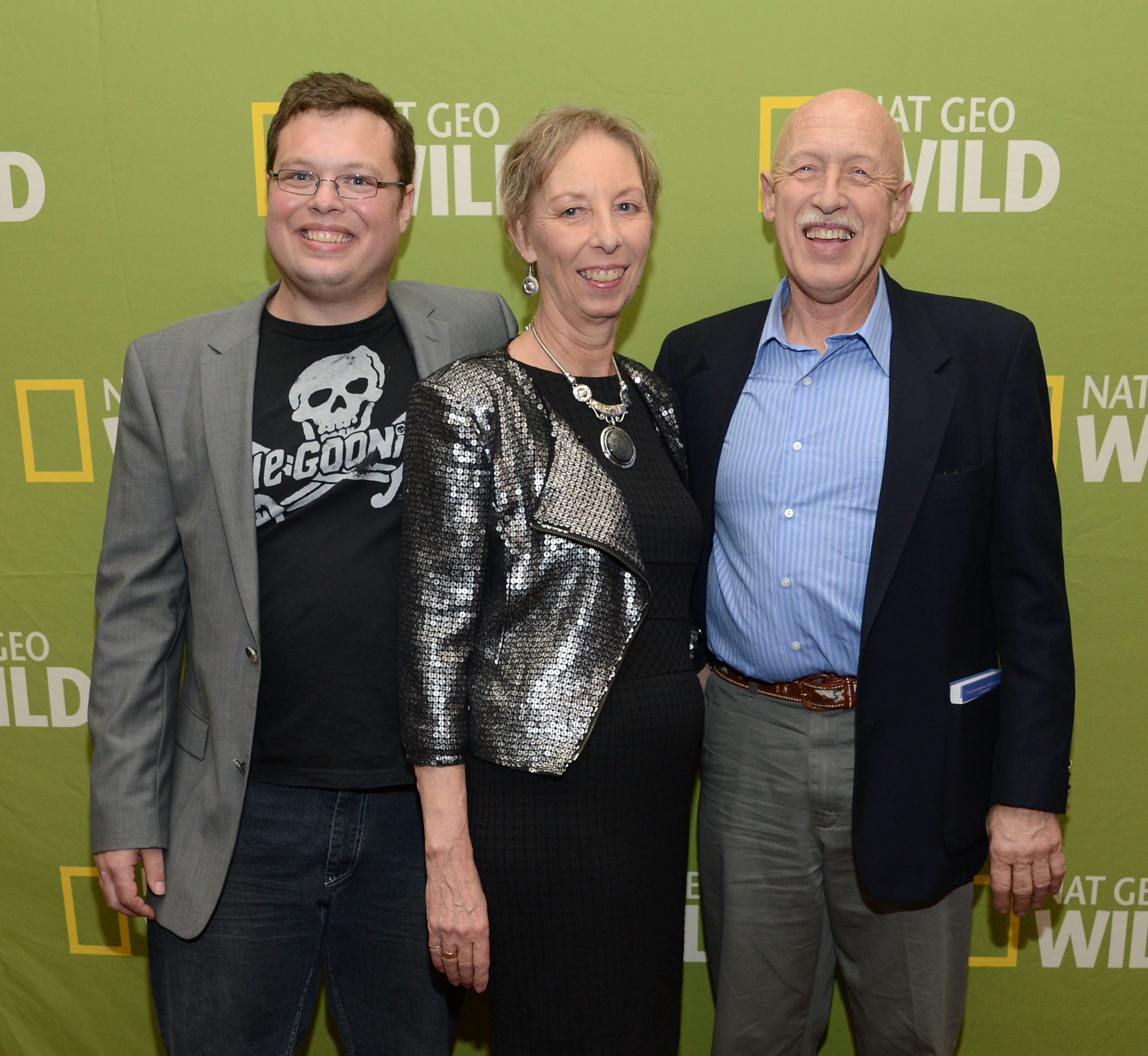 The family welcomed little Abigail in 2019
Charles and Beth, who married in 2018, welcomed daughter, Abigail, a year later. Dr. Pol at that time tweeted a welcoming message to his new granddaughter, "Welcome to the world, Abigail Pol! Congratulations Charles & Beth!"
And Charles told People in 2019, "God has blessed us with a beautiful little daughter, Abigail. We are thrilled she's finally arrived, and we are grateful for everyone's love and support!"
The reality show, Dr. Pol likes to say, is a family production and it's not scripted.
He told AARP in 2019, "What you see on the [Nat Geo Wild] show is real family life. In the beginning, a producer wanted me and my son, Charles, to get into a fight for the cameras."
"I said, 'I'm not going to do it; our family loves each other.' My glass is always half full. I think that's what people are looking for and why the show is so popular."
The newest little Pol is due any moment
While plugging the new season of the Nat Geo Wild show on Facebook Live, Charles recently dropped a mention of the other new production that's ready to make their appearance any minute now: his and Beth's awaited baby.
According to Charles, he and Beth have known one another from childhood and their love and marriage was simply a natural transition in their relationship. And now, they're expectant parents again.
"We've been really busy here," Charles said. "Getting ready to have another baby. That's something we're looking forward to on this Fourth of July weekend is possibly delivering a new baby. We'll see."
So far, there has been no word yet on the birth of the newest Pol, but their arrival seems quite imminent.
And then there's the show's new season
The Incredible Dr. Pol's episodes are available for streaming on Disney+, and it also still airs on its original network Nat Geo Wild. In fact, its 19th season begins on July 10th on the network at 9 p.m. EST.
Charles also confirmed the status of one of his father's most popular and senior vets on staff: Dr. Brenda. "Dr. Brenda is not leaving the show," he said. "The new season of The Incredible Dr. Pol premieres July 10th at 9:00PM on Nat Geo Wild. We really appreciate it, and again, Dr. Brenda's not leaving. Dr. Brenda's not leaving, N-O-T, take it to the bank."
RELATED: Dr. Jan Pol of 'The Incredible Dr. Pol' Says This Is 1 of His Biggest Pet Peeves, Literally