'Indian Matchmaking': Sima Taparia's Daughter Was in Documentary on Arranged Marriages
Netflix's Indian Matchmaking may be getting mixed reviews from the audience, but the exposure is paying off for Sima Taparia. Business is doing well.
Her meticulous system of choosing the right mate for her clients has spawned memes, debates, and support, while the clients themselves make you want to hug them (ahem, Nadia), root for them, or side-eye them.
But before Taparia graced Netflix queues with her presence, she was in another project about arranged marriages and trying to help love blossom for her own daughter.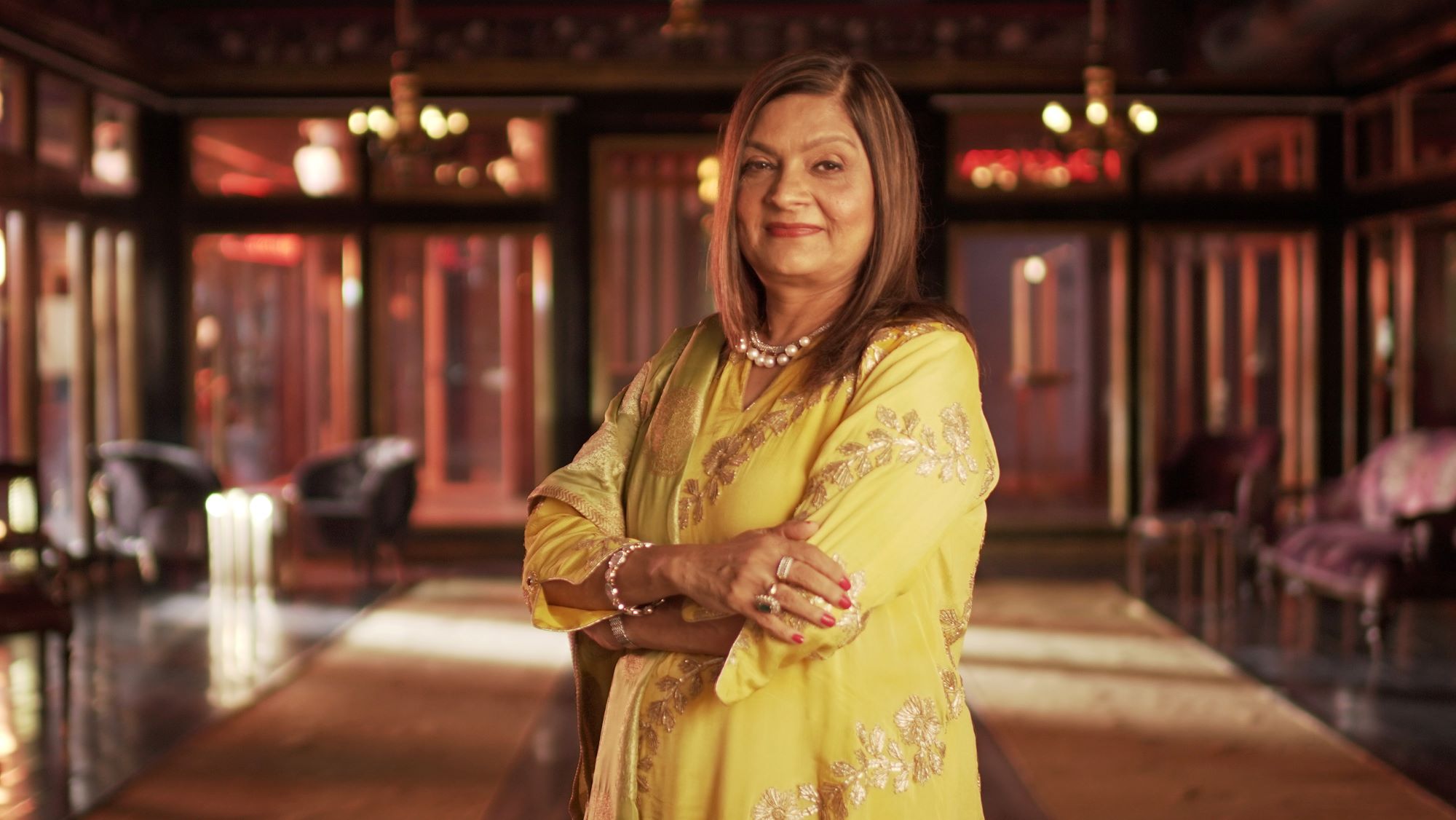 What is Sima Taparia's background in matchmaking?
As mentioned in the series, Taparia offers her services to singles in search of a spouse. According to her website, she was encouraged to become a marriage consultant by friends due to her knack for understanding relationships and her extensive network.
Taparia married at age 19 via an arranged marriage, and their union grew their pool of personal, professional, and familial connections. Over the years, her clientele expanded, and she works with individuals and families in India and all over the world.
Though her site says she has a casual style when it comes to matchmaking, Taparia's high-end clients prefer to keep biodata confidential and off the internet when working with her.
Taparia was in a documentary with her daughter
Taparia and her husband Anup Taparia have two daughters. The family participated in a documentary titled A Suitable Girl with two other families in India, and it centers on three women: Dipti, Amrita, and Ritu. Ritu is Taparia's eldest daughter.
According to its IMDb description, the movie "follows three young women in India struggling to maintain their identities and follow their dreams amid intense pressure to get married. The film examines the women's complex relationship with marriage, family, and society."
The film was released in 2017 and took place over four years when the women were in their twenties.
It was directed by Smriti Mundrha, one of the executive producers for Indian Matchmaking. In the documentary, Ritu shares that she pursued her MBA in banking and finance, and her education is something she worked hard for. She's very career-oriented.
Her mother gets emotional when it's revealed that people wonder why she hasn't found a suitable match for her daughter. "Seema knows so many boys, but she's not looking for one for Ritu?"
Anup explains that people ask such questions all the time. "At those moments, we feel a little angered and sometimes emotional also."
Ritu Taparia eventually gets engaged
But early in the doc, it's Ritu who is somewhat resistant. She says her family feels pressure for her to marry soon and that trickles down to her.
In one scene, she says, "I know for a fact they're worried. There's so much pressure that's coming up from my grandparents that I don't know what to do. And because my grandparents are stressed, my parents are stressed."
Ritu says that her grandparents believe there's something wrong with her because she's not married and she's pursing her career. Then things shift.
When her parents announce her engagement, viewers learn the groom-to-be has his own views on marriage too. Taparia is very excited about the match and feels they are a good fit. Ritu is worried about sacrificing her career after the marriage.
Ritu's fiancé feels that he must go along with tradition but remarks, "I don't know why people get married. But yeah, I know it had to happen."
He adds that his family won't allow him to not get married. "I mean if given a choice I would definitely want to be reborn as a European and get married post-40 or even if I have to."
Their lavish wedding has Taparia in tears, and by the end of the story, the audience learns the couple moved to Dubai and commute together to their jobs in the financial services industry.