'Indiana Jones 5' Director Calls Out Ageism and 'Snark' as Filming Begins
For years, fans have speculated whether Indiana Jones 5 would reboot the franchise. After all, 2008's Indiana Jones and the Kingdom of the Crystal Skull isn't exactly a fan favorite. And star Harrison Ford's age could conceivably be a factor in his ability to play the adventurer (presumably) one last time. However, the movie is now officially in production. And director James Mangold is taking on its premature haters.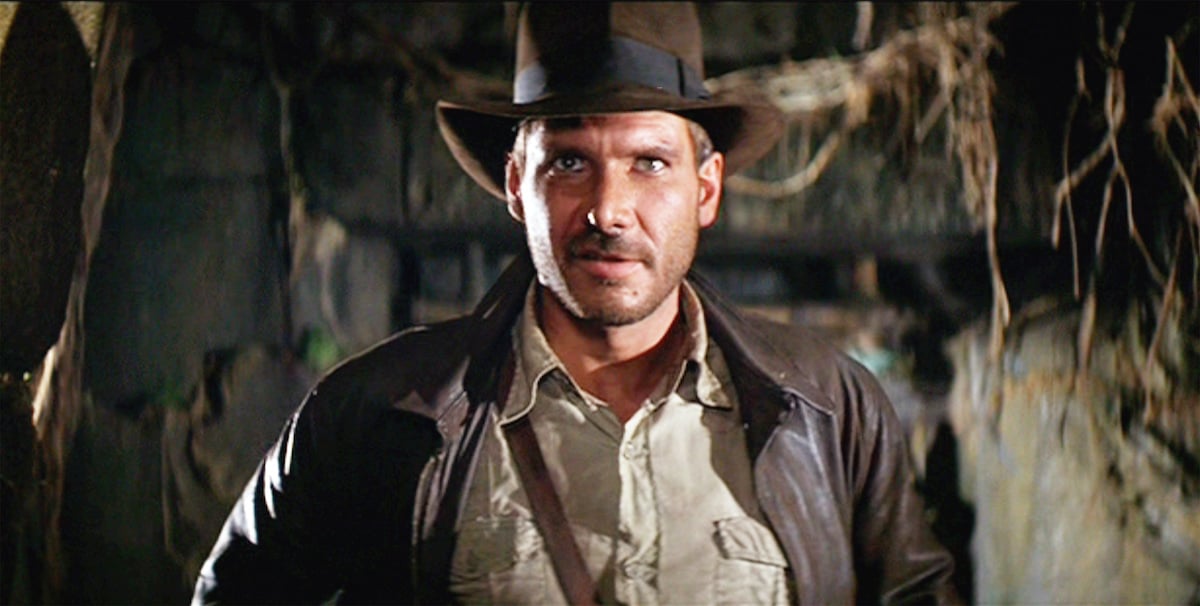 Harrison Ford is back as Indiana Jones for 'Logan' director James Mangold
Indiana Jones 5 — which doesn't yet have an official title — has only just begun filming. Yet, some fans and critics online are already expressing their dismay about the project. In addition to Ford's 78 years of age, one of the biggest concerns is that the movie will be the first without Steven Spielberg behind the camera. The legendary director helmed all four previous movies but remains involved in the fifth entry as a producer.
As such, Spielberg still has a major impact on how the movie turns out. His biggest contribution to date might be naming Mangold as his successor. Although Indy purists might balk at anyone but Spielberg touching the character, Mangold's previous credits — such as Ford v Ferrari, Logan, and 3:10 to Yuma — bode well for Indiana Jones 5. And unlike Spielberg, Mangold is taking to social media to keep the negativity in check.
RELATED: Will Shia LaBeouf Be in 'Indiana Jones 5'?
The 'Indiana Jones 5' director is ready to call out premature criticism
It all started when a Twitter user detailed a list of reasons why Indiana Jones 5 definitely would be a disappointment. These include Ford's age, Spielberg's replacement as director, and Kathleen Kennedy's role as producer. Mangold didn't waste time responding offering his rebuttal in support of his collaborators and cutting down the original post for critiquing the film during its first week of production.
Some fans leapt to Mangold's defense, to which the director promised to call out "false info, agism [sic], and snark from so-called 'journalists.'" Later on, he even reassured fans that he and his team are "[knocking themselves] out trying to make something good." In another fair point, Mangold cautioned fans against going by unofficial set photos. Instead, he advised them to wait for details ahead of Indiana Jones 5's 2022 release.
RELATED: 5 Ways to Keep 'Indiana Jones 5′ From Being a Disaster
What do we know about 'Indiana Jones 5'?
In addition to an anticipated theatrical release on July 29, 2022, there's not a ton else fans know about Mangold's Indiana Jones 5. The director is co-writing the movie with writing team Jez Butterworth and John-Henry Butterworth, with whom he collaborated on Ford v Ferrari. And, of course, Ford is back in the title role.
Beyond that, the Indiana Jones 5 cast includes Phoebe Waller-Bridge, Mads Mikkelsen, Thomas Kretschmann, Boyd Holbrook, and Shaunette Renée Wilson. Past stars Karen Allen and John-Rhys Davies have not officially joined the cast. And Shia LaBeouf is not expected to return. Story details remain unknown.