'Indiana Jones 5': Will Harrison Ford's Latest Stunt Injury Delay the Film's Release?
Harrison Ford injured himself while filming 'Indiana Jones'... again. The actor sustained a shoulder injury while rehearsing a fight scene for the upcoming movie.
Harrison Ford injured himself while filming Indiana Jones… again. The actor hurt his shoulder on set of Indiana Jones 5, but production has not been paused. According to reports, production will work around the injury while Ford heals. But will this delay the film's slated July 2022 release date?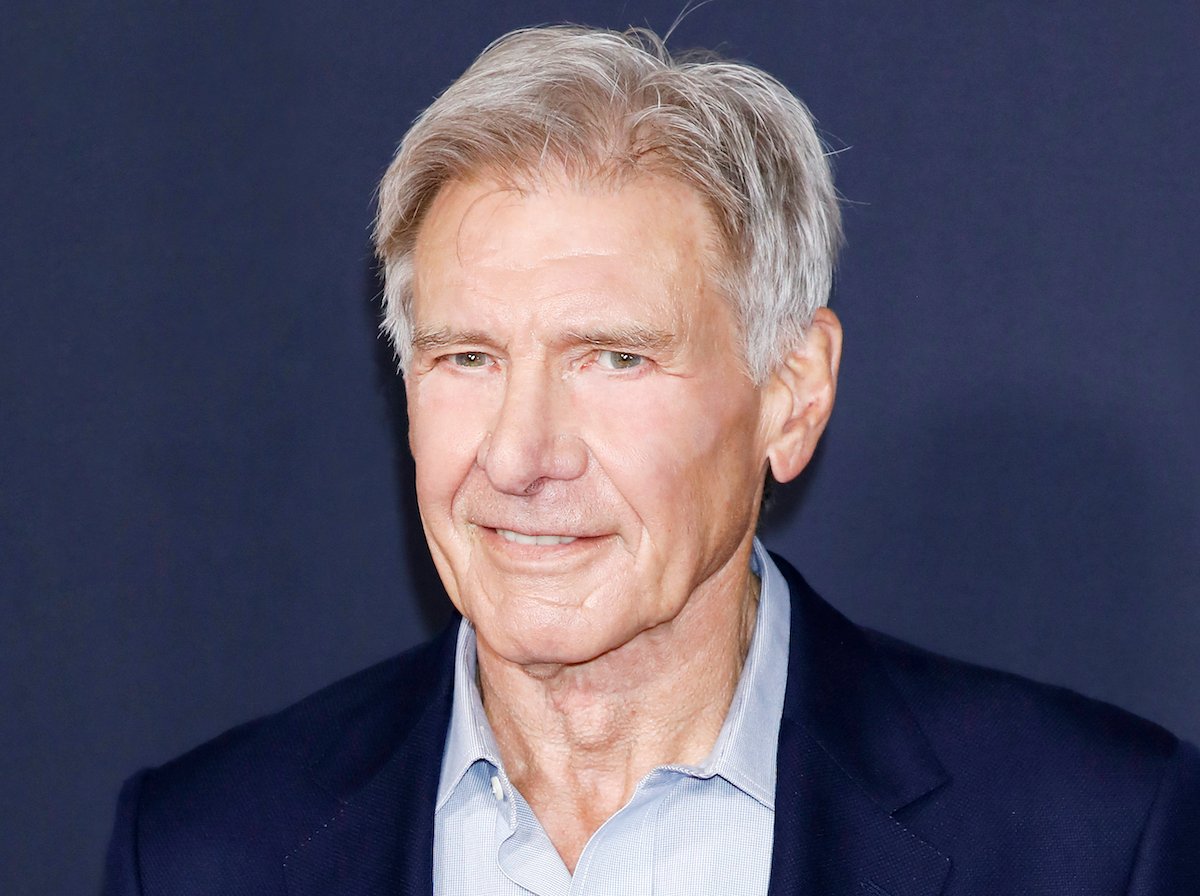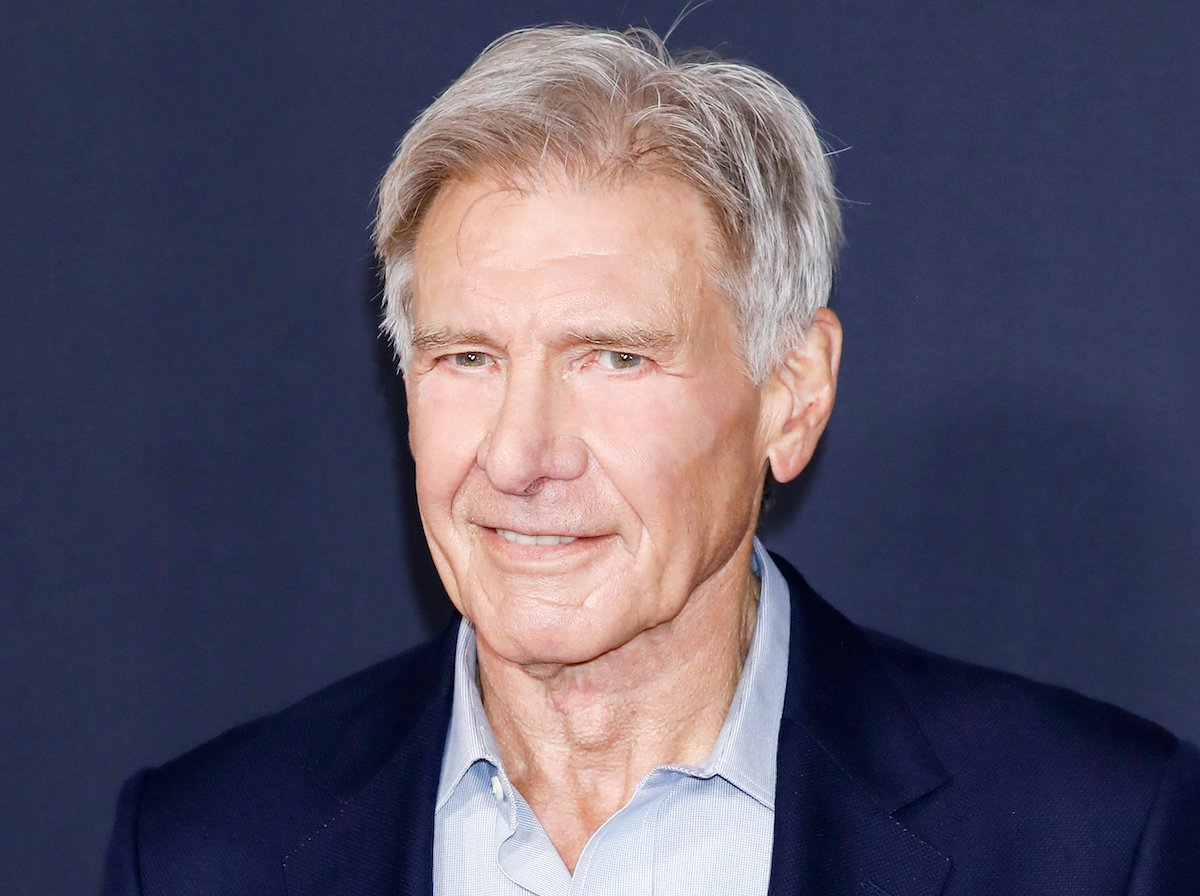 Harrison Ford injured his shoulder rehearsing a fight scene for 'Indiana Jones 5'
Indiana Jones 5 started filming in June 2021. Ford's injury occurred while rehearsing a fight sequence for the film, according to Deadline. The date and extent of the injury haven't been revealed. But Disney said in a statement on June 23 a treatment plan was still being decided upon. It said:
"In the course of rehearsing for a fight scene, Harrison Ford sustained an injury involving his shoulder. Production will continue while the appropriate course of treatment is evaluated, and the filming schedule will be reconfigured as needed in the coming weeks."
There have been no reports of Ford's injury stopping the movie from coming out on July 29, 2022. But an injured star will certainly cause production delays.
The Indiana Jones 5 plot hasn't been revealed, but photos from the set have recently come out. Ford was photographed in his iconic Indy outfit, complete with fedora, on June 7. The same day, a replica SS motorbike was seen being driven onto the grounds of Bamburgh Castle in Northumberland. Another part of the castle was seen being set on fire.
Indiana Jones 5 — which also stars Phoebe Waller-Bridge and Mads Mikkelsen — is sure to follow suit with the rest of the franchise with its action-packed sequences. And clearly, Ford wanted to continue performing his own stunts for this installment.
How many times has Harrison Ford injured himself while filming?
This is far from the first time the 78-year-old star has hurt himself on set. In fact, Ford has gotten hurt filming three of the five Indiana Jones movies now. He tore his ACL and bruised his ribs while filming Raiders of the Lost Ark in 1981. He suffered a herniated disc from riding elephants while filming Temple of Doom in 1984. And his shoulder injury marks the third accident.
Of course, fans of Ford know his filming injuries aren't exclusive to Indiana Jones. He experienced issues from a previous ligament injury in his leg while filming The Fugitive in 1993. And a hydraulic door closed on him while filming Star Wars: The Force Awakens in 2014. The door dislocated Ford's left ankle and broke his left leg.
Outside of filming, Ford broke his pelvis and ankle in a 2015 plane crash.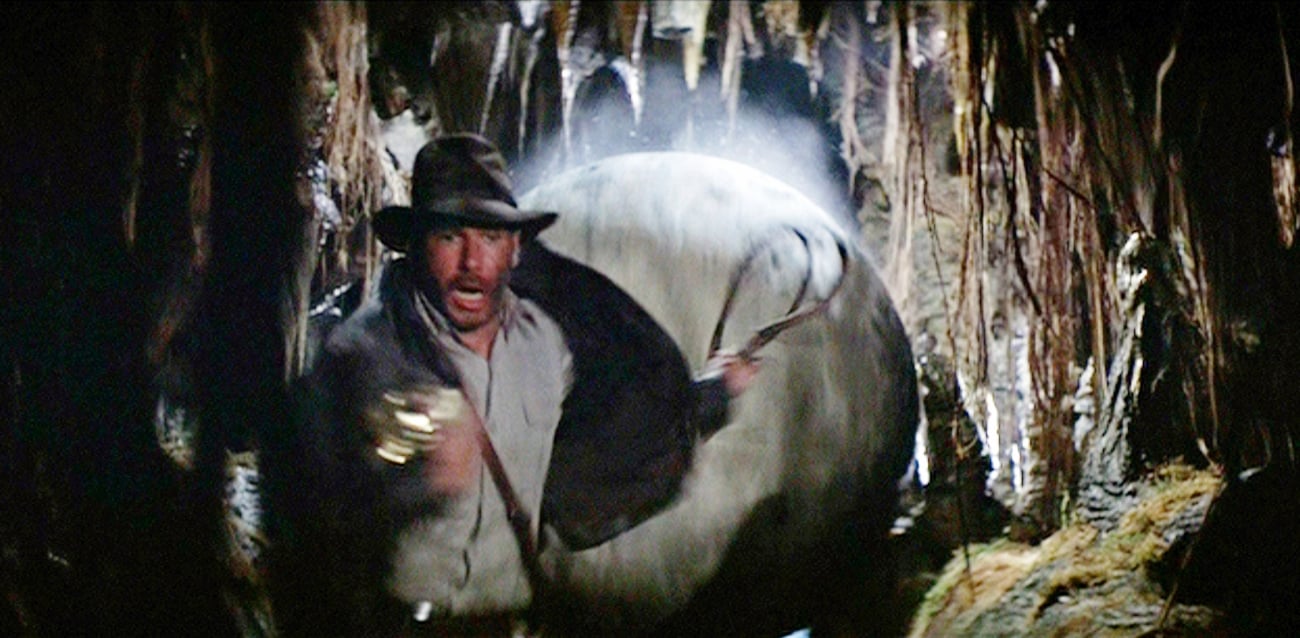 Steven Spielberg called himself an 'idiot' for not using a stunt double in the 'Raiders of the Lost Ark' boulder scene
Ford performed a lot of his own stunts while creating the Indiana Jones movies, including the iconic boulder scene in Raiders of the Lost Ark. Even though Ford didn't sustain any injuries while filming that scene, director Steven Spielberg called himself an "idiot" for letting him do it.
"Because the rock was more effective chasing Harrison with Harrison running toward the camera, it just didn't work as well having him doubled," Spielberg wrote in American Cinematographer in 2017. He continued:
"A double would have cheated his head down, so Harrison volunteered to do it himself. He succeeded. There were five shots of the rock from five different angles — each one done separately, each one done twice — so Harrison had to race the rock ten times. He won 10 times — and beat the odds. He was lucky — and I was an idiot for letting him try it."
Hey, at least he didn't drop a huge door on top of him.