'Indiana Jones': Marion Actor Karen Allen Had No Idea What She Was Auditioning for When Meeting With Steven Spielberg
Marion Ravenwood actor Karen Allen had no idea what she was auditioning for when Steven Spielberg asked to meet with her for the first 'Indiana Jones' movie. Here, she details her 'Raiders of the Lost Ark' audition in honor of its 40th anniversary on June 12.
Karen Allen's Marion Ravenwood is an iconic character from Indiana Jones. The actor looked back on her time on set of Raiders of the Lost Ark in honor of its 40th anniversary on June 12. And she revealed she "didn't know anything" about the what she was auditioning for when she met with Steven Spielberg all those years ago.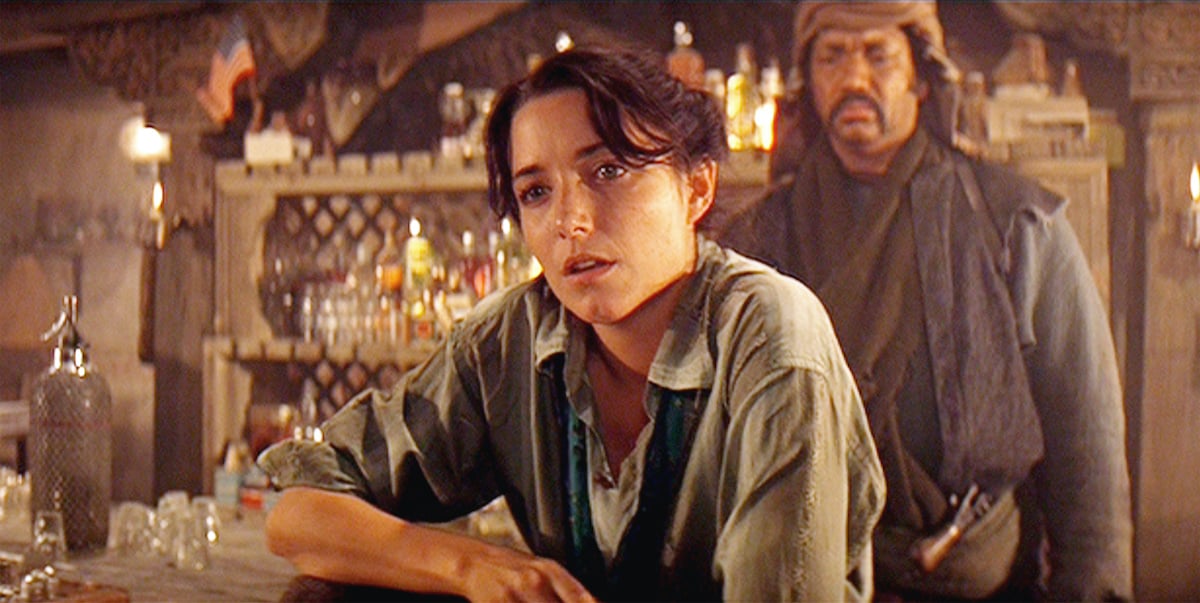 Karen Allen's audition for 'Raiders of the Lost Ark' was secret
Allen's film debut in Animal House is what caught Spielberg's eye. He was also considering Amy Irving, Debra Winger, and Sean Young for the role. And he went out to New York City to meet with Allen. The actor told People she wasn't told anything about the character or the film until she was face-to-face with Spielberg. But one conversation, and she was hooked. She said:
"Steven came to New York City to meet, not just me, but some other actors he was interested in meeting for the film. I didn't know anything about the film. They were being very secretive about it. … They gave me the scene in the bar, and then I was in love. I fell in love with Marion, and then I really wanted the role."
Allen can't recall how long it was before she was offered the part. But once she was, the secrets continued. She told The Hollywood Reporter:
"I don't remember how long it was, but I got a call that they were offering me the film. They wanted me to read the script and give them an answer within two days. They had a courier bring the script, and he had to sit in my room the whole time while at the hotel. Then I had to give it back to him. That is how secretive they were, even back then!"
Karen Allen did a lot of her own stunts in 'Indiana Jones and the Raiders of the Lost Ark'
Like Ford, Allen preferred to do as much of her own stunts as possible. She got to do most of her stunts in the Well of Souls scene in Raiders, but of course, there were big action sequences that were left to her stunt double, Wendy Leech.
"Karen was like a real-life Marion," producer Frank Marshall told Hollywood Reporter. "She would try anything. When we had scenes of action, she wanted to do it. And we let her do things up to the point where it was safe."
Allen had a big hand in crafting Marion's character as well. For example, the scene where she pretends to seduce Belloq in a drinking contest was going to be completely different at first. The original plan was for Marion to just seduce her way out. But Allen didn't like it. She said:
"A scene I really didn't like was where I am captured and in the tent and Paul Freeman as [René] Belloq comes in and brings a dress. The scene as it was originally written was much more about me trying to seduce Belloq in order to escape. And from the very beginning, I thought, 'No. If we really think that even for a moment she really would sleep with him in order to escape, then the love story between her and Indiana really didn't have much power.' The way the scene was written, she didn't have that strength of purpose."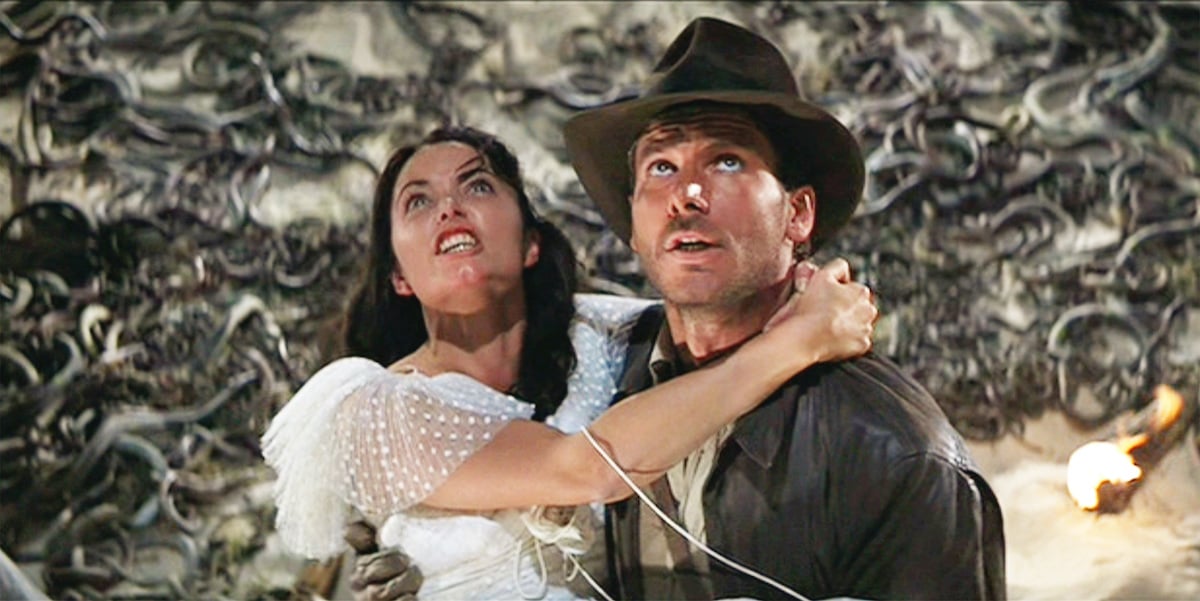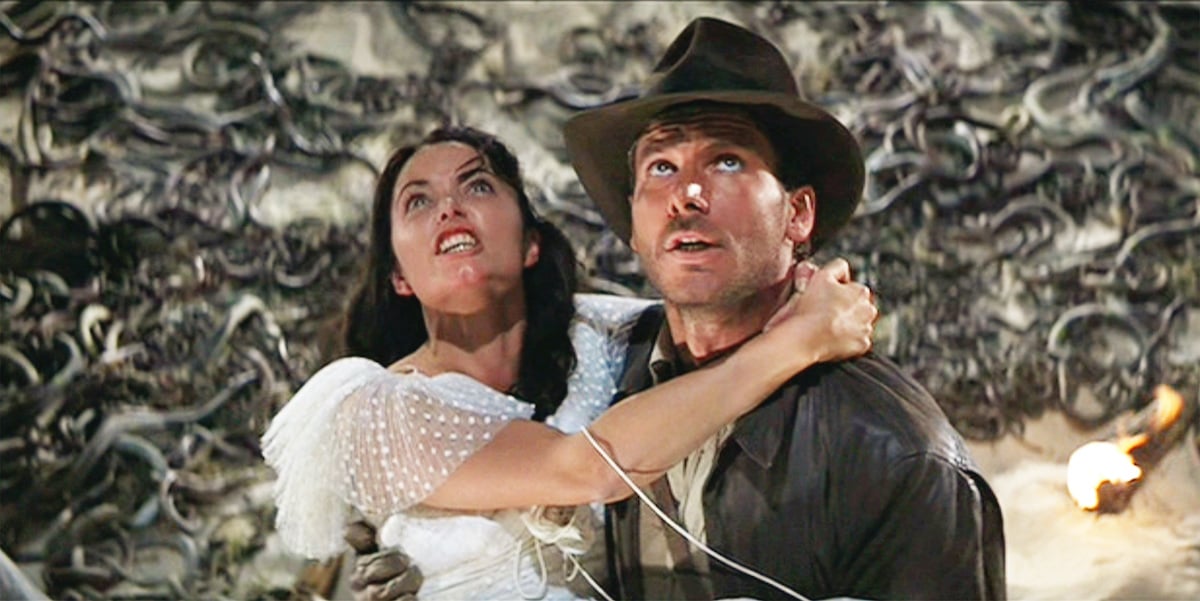 Is Marion in 'Indiana Jones 5'?
Spielberg said if she could come up with something better, they would use it. She and Freeman would improvise during their lunch breaks, and that's where she came up with the idea of using the dress to hide her knife during the drinking contest.
"The seduction part then is only a ruse," she said, adding, "It gave the character a kind of integrity and a real sense of loyalty and love to Indiana Jones."
Allen reprised her role in Indiana Jones and the Kingdom of the Crystal Skull, during which she revealed her son Mutt, was Indy's biological son. Indiana Jones 5 is currently in production (although there's been a slight change of plans to accommodate Ford's recent shoulder injury).
Phoebe Waller-Bridge and Mads Mikkelsen are confirmed cast members. But Allen's possible involvement has not been announced. If she has been cast, that's being kept secret as well. However, given that it's the last film in the franchise, it will hopefully include its most iconic leading lady.
Indiana Jones 5 hits theaters July 29, 2022.