Indiana Jones Was Once Rated the Second-Best Movie Hero of All Time, But Who Beat Him?
Among the many reasons audiences flock to theaters is for inspiration. And few things are more satisfying than rooting for an iconic hero. It's part of why superhero movies remain so popular, even after all of the Marvel and DC projects. And few big-screen heroes are as beloved as Harrison Ford's Indiana Jones. Yet, the character once ranked second in a high-profile breakdown of the movies' best heroes. Here's who beat him.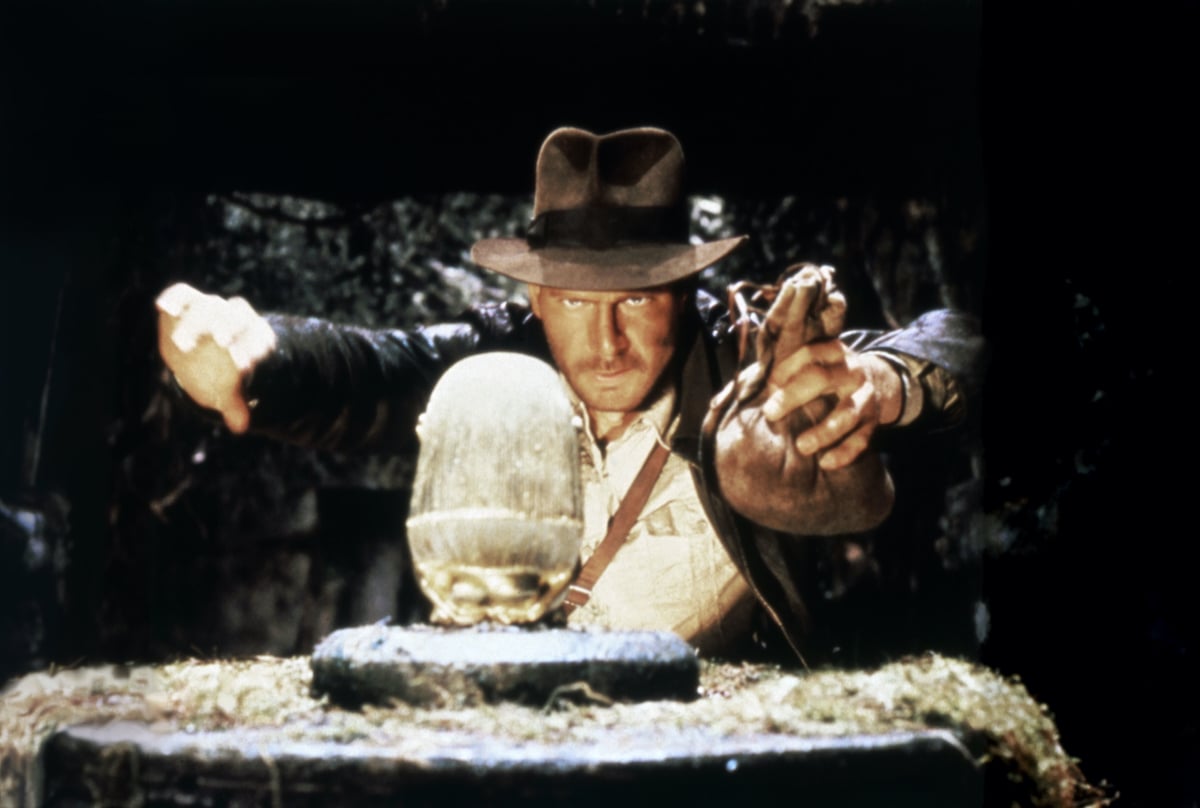 Steven Spielberg introduced audiences to Indiana Jones in 1981
When Raiders of the Lost Ark released in 1981, fans still knew Ford best as Han Solo in the Star Wars movies. And given that Indiana Jones was the brainchild of George Lucas, anticipation was likely high that this new movie — directed by Lucas' friend and Jaws director Steven Spielberg — could create a similar phenomenon. Indeed, that turned out to be the case. Ford's performance as the professor/adventurer instantly clicked.
Indy's first big-screen adventure spawned an entire franchise. Spielberg and Lucas reunited with Ford for three more movies over the course of nearly 30 years. And though affection for the films themselves wavered — most notably, with 2008's Kingdom of the Crystal Skull — fans continued to stand by Indy himself. The character long represented a quintessential action hero, making his defeat in a key ranking more surprising.
Harrison Ford's hero landed in second place among movie heroes
Despite how popular Indiana Jones is with moviegoers, the American Film Institute (AFI) in 2003 ranked him as the second-greatest movie hero. The list — a series of many different cinematic rankings AFI did between 1998 and 2008 — aimed to compile the most culturally impactful cinematic heroes of all time. For his part, Ford did make the list twice, with Han Solo landing at number 14.
Indy did manage to top such heavyweights as Sean Connery's James Bond, Jodie Foster's Clarice Starling, and Sylvester Stallone's Rocky Balboa. However, in the end it wasn't a spy or a superhero who beat Indiana Jones. Rather, Gregory Peck's Oscar-winning performance as virtuous attorney Atticus Finch in the 1962 film adaptation of Harper Lee's To Kill a Mockingbird swooped in to take the top spot.
'Indiana Jones 5' is set for a theatrical release in 2022
Although Peck's iconic performance topped the AFI list, Ford's Indiana Jones has conversely gone on to many more adventures. Case in point, the actor will reprise the role for a fifth film, which is currently in production. That movie — directed by James Mangold (Logan, Ford v Ferrari) — releases in theaters on July 29, 2022.
While some fans are skeptical that the now-79-year-old actor can still play Indy, Mangold has spoken out in defense of his star. If Ford has proven one thing, it's never to tell him the odds. In recent years, he circled back to Han Solo and Blade Runner's Rick Deckard to great effect. It's likely he can still do the same with Indiana Jones.