'Indiana Jones': Steven Spielberg Once Explained Exactly Why Fans Shouldn't Worry About Harrison Ford's Age
For most filmmakers, Raiders of the Lost Ark would be the undisputed high watermark. For Steven Spielberg, the 1981 film ranks as merely one of his several widely beloved classic blockbusters. Still, Spielberg has a special relationship with the Indiana Jones franchise, as he returned to direct three sequels. Now concerned fans worry about Harrison Ford's age going into Indiana Jones 5. But Spielberg already dismissed these years ago.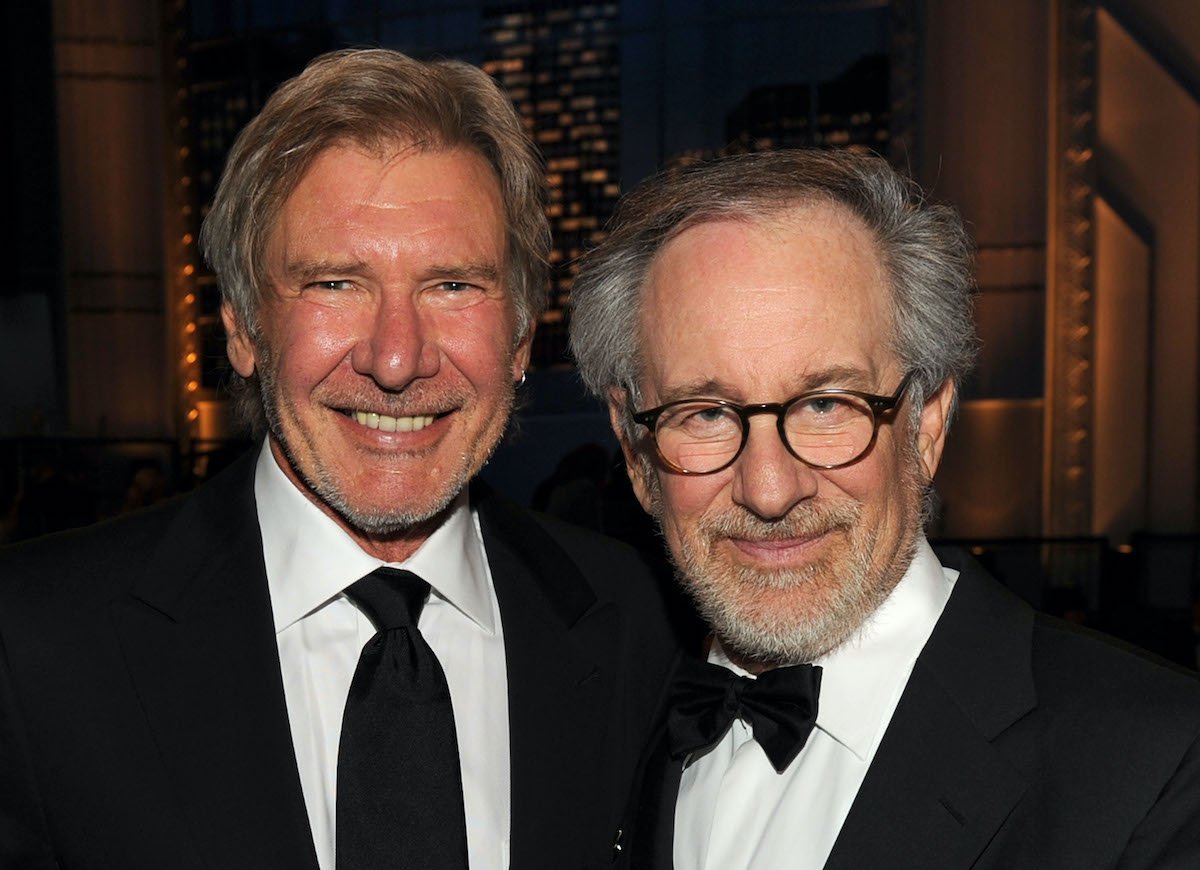 Harrison Ford returns for 'Indiana Jones 5' in 2022
Indeed, Ford — now 79 years old — will reprise his iconic role as the professor/adventurer in Indiana Jones 5. The movie's plot remains a mystery, though it will presumably catch up with Indy in real time. 2008's Indiana Jones and the Kingdom of the Crystal Skull followed the character into the late 1950s. So potentially, the new movie will take place in the early 1970s as Indy gets wrapped up in another wild quest.
The big difference with Indiana Jones 5 — which still doesn't have an official title — is the absence of franchise creator George Lucas. Following his sale of Lucasfilm to Disney in 2012, Lucas walked away from that series along with Star Wars. Likewise, Indiana Jones 5 will be the first movie in the series not directed by Spielberg. Instead, the filmmaker hand-picked James Mangold (Logan, Ford v Ferrari).
Steven Spielberg once revealed why age doesn't matter
As production continues on Indiana Jones 5, much of the conversation centers on whether Ford is too old to play the role for the fifth time. If all this sounds familiar, it's probably because the same chatter surfaced as the release of Indiana Jones and the Kingdom of the Crystal Skull drew near. Back then, Spielberg quickly dismissed worries about the long gap between installments.
"Harrison became Indiana Jones in a millisecond," Spielberg said, according to Daily Mail. "He came on set, he donned the hat and everything came with it … He brought all this back to life as if no time had elapsed since the third movie."
In fact, the fourth movie hit theaters nearly two decades after 1989's Indiana Jones and the Last Crusade. And despite reports of an injury on the set of Indiana Jones 5, there's little reason to think Ford can't easily slip right back into his most beloved role all over again.
Will 'Indiana Jones 5' be the end of the franchise?
Despite fans fixated on Ford's age, the actor himself doesn't seem concerned about it. In fact, the same Daily Mail piece features a quote that captures exactly why he doesn't think he needs to vacate the action hero role anytime soon.
"I don't see him that way. He's involved in action, but it's kind of a fantasy adventure-action thing. I'm probably as fit, or possibly fitter than I was 18 or 20 years ago. Part of it is genetic, part of it is a willingness to work hard to keep myself in the best shape for an old fart."
Granted, Ford has aged more than a decade since these comments. But to his point, Indiana Jones isn't exactly a physical hero in the same way as Tom Cruise's Ethan Hunt or Keanu Reeves' John Wick. So it's possible Ford could return as Indy for the sixth time.