Infamous Queen Marie Antoinette's Bag Sells For Over $54k
The world these days is full of divas, but none of them can hold a candle to Marie Antoinette, the last Queen of France before the French Revolution. Although the famous quote about cake that painted her as a spoiled, out-of-touch Queen has been proven to be false, it's undeniable that Antoinette boasted exuberant, diva-like tastes while she was alive. Two centuries after her death, hers is one of the most well-known names in history, and there was even a film made about her life, starring Kirsten Dunst.
Although she was despised by many, especially toward the end of her life, Antoinette is now a beloved historical figure and has many die-hard fans around the world. Recently, fans fought for a chance to take home a piece of Antoinette's life – a piece that fetched far more money than anyone could have ever expected.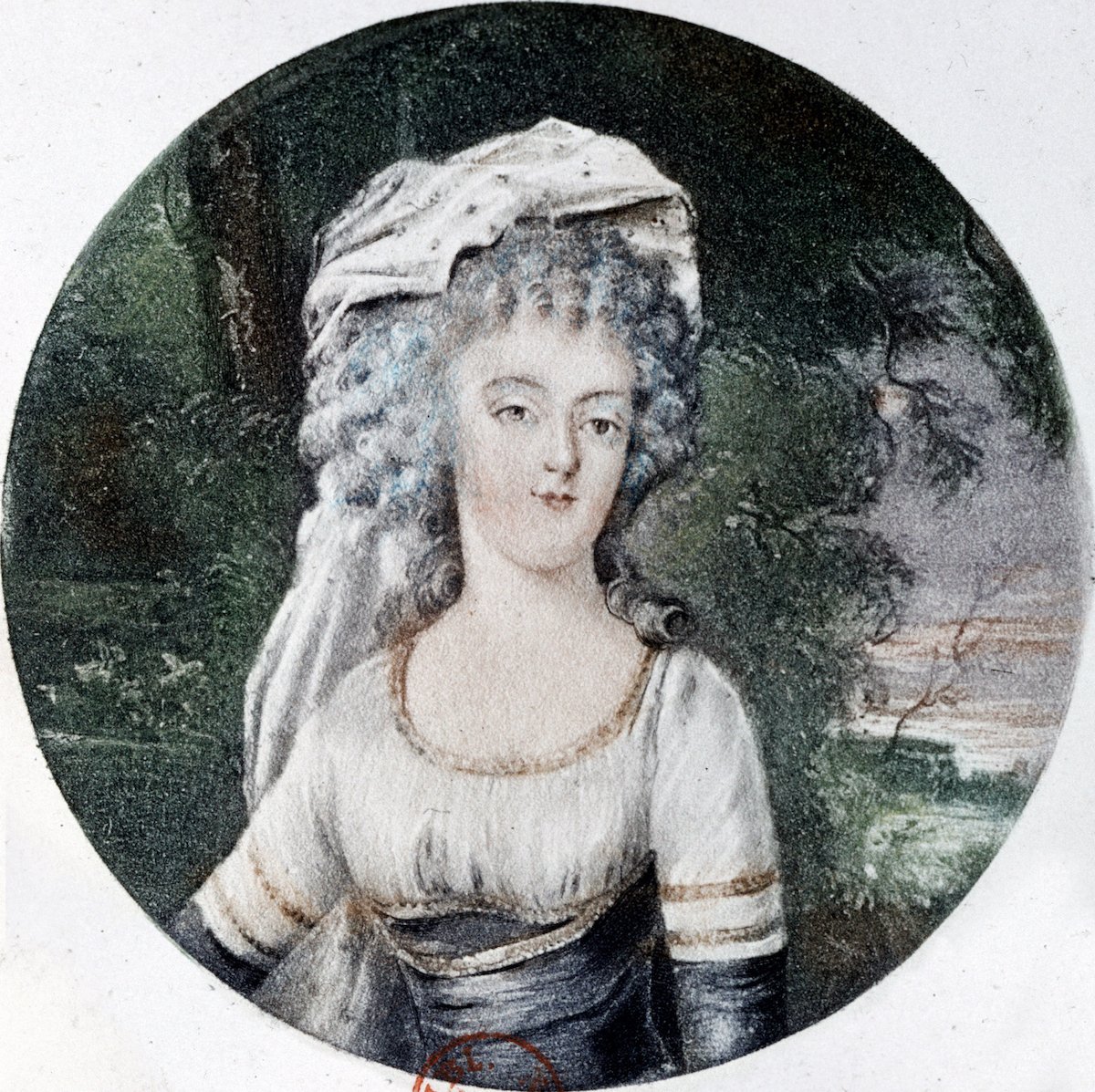 Marie Antoinette's fascinating life
Antoinette was married to the grandson of the then-King of France, Louis XV, when she was just a young teen, according to Smithsonian Magazine. When Louis XV died, Antoinette's new husband rose to the throne, making her Queen of France. Apparently, their marriage went unconsummated for 7 years, and the two had very different ideas about how to live life. While her husband was a serious and prudent man, Antoinette enjoyed nighttime festivities and had shockingly extravagant tastes. She spent her nights dancing, gambling, and having fun, and she once splurged on a set of diamond bracelets that cost as much as a mansion in Paris!
Antoinette's subjects weren't happy about this and with good reason. The people of France were suffering economically with bad harvests, but Antoinette remained oblivious and uncaring, spending enormous amounts of money on jewelry, furniture, and even an entirely new house in Versailles. People started whispering about the scandalous and perverse events that might be going on under the roof of the Versailles house. To top it all off, there were also rumors flying that Antoinette was having an affair with a Swedish count (which, it turns out, was true).
Antoinette apparently didn't feel guilty about any of this and supported the continued existence of the monarchy. During the Revolution, the people fought back against the idea of a monarchy and eventually won their freedom. Both Antoinette and her husband were beheaded in 1793 when Antoinette was only 37 years old.
Marie Antoinette's travel bag sold for $54,000
Recently, several of Antoinette's personal items were sold at auction at the Palace of Versailles, where she once lived, as reported by Tatler. Marie Antoinette fanatics were thrilled at the chance to own a piece of her fascinating history. One item that caught many people's attention was Antoinette's wooden travel bag. The item's description on the auction site stated: "The interior has been refurbished, but an older lining remains, made of unbleached canvas, presenting in the lid an oval-shaped nailing that held a piece of skin that probably had to be marked with initials or coat of arms."
It's easy to imagine Antoinette going on extravagant journeys with this travel bag in her carriage, and people figuratively climbed over one another to be able to get their hands on it. Although the bag was only expected to fetch around €10,000 or less, it ended up shocking everybody by being sold for €43,750, the equivalent of $54,000 USD. Clearly, this is a classic piece of history, and we can see why people were ready to spend so much money to make it theirs!
Other rare items belonging to the French royal family
Although the travel bag was the most desired item at the auction, other personal items belonging to the late Queen were popular, as well. A large serviette, or cloth napkin, that once belonged to Antoinette was sold for €14,500 although it was only expected to fetch around €3,000. Imagine paying that much money for a napkin! Granted, it does sound like a beautiful napkin with Royal Fleurs de Lys insignia, leaf crowns, and a bouquet of roses. 

She was hated by everyone at the time, but Antoinette is now obviously so beloved that people are willing to spend a lot of money to get their hands on a piece of her history!