The Infamous 'That's So Raven' Episode With Cheese Is Now on Disney+
Raven Baxter loves fashion so when her high school announced uniforms, she took action. Here's what we know about the stinky cheese episode of Disney Channel's 'That's So Raven.'
Raven loves fashion, as does Alana and her crew. It only made sense that these That's So Raven characters from Disney Channel teamed up to protest school uniforms. Unfortunately, that was at the expense of Raven Baxter's stomach. 
Here's what we know about this iconic season 2 episode with the stinky cheesy in the vent.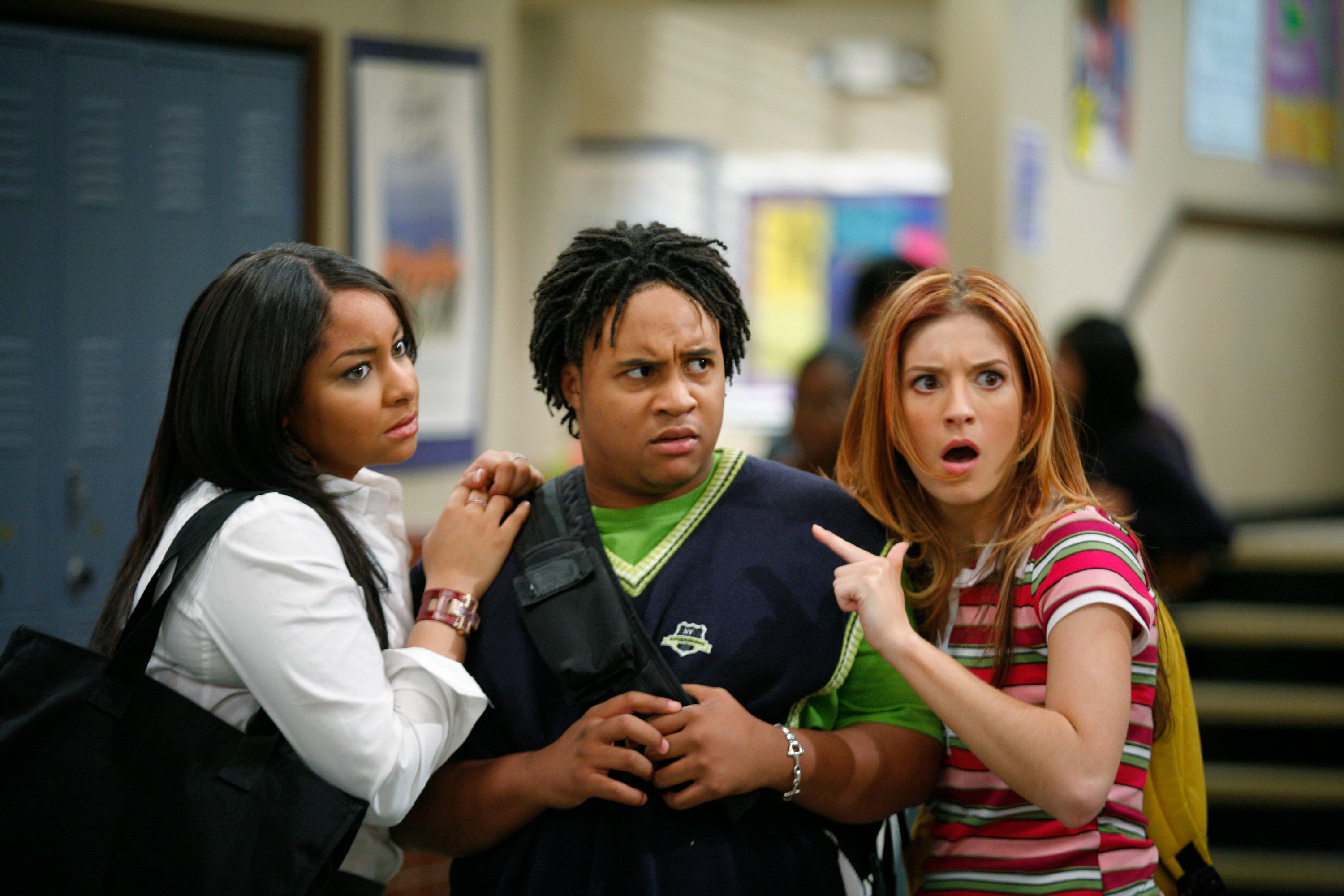 Raven Baxter of 'That's So Raven' loved fashion
She might've been a psychic but this character also shared her love for fashion. Throughout That's So Raven, she was designing and sewing her own outfits. She even won a competition for a magazine and interned for the fashion designer, Donna Cabonna.
Even when she was in school, Raven had a way of expressing herself. That came to a halt when her high school decided to switch to uniforms during the "Clothes Minded" episode of the Disney Channel original series.
The 'That's So Raven' episode with cheese was titled 'Clothes Minded'
As a huge fan of fashion as self-expression, Raven was angry to hear her high school would be switching to uniforms. This was during the episode titled "Clothes Minded," which featured Adrienne Bailon as Alana, the always creative and sometimes trouble-making classmate at Raven's school. 
Although they didn't always get along, when Raven staged a protest for the uniforms, Alana and her two friends were the only ones who supported her. The changes to their uniforms landed Raven and Alana in detention.
That's when Alana had a brilliant idea to show how badly the whole school, and Eddie and Chelsea, "stink." Technically, it was Raven's vision, but Alana was the one who carried it out. The girls put a stinky cheese into the vents of the school.
That way, when the heat was turned on, the entire building would smell. They also put the wrappers into Eddie and Chelsea's lockers, so they would get in trouble.
Raven's only solution to save her friends was to climb into the vents and eat the entire oozing, bubbling, wheel of cheese. Eventually, the school got rid of the uniforms. 
Alana appeared in a few other episodes of 'That's So Raven'
Although Alana and Raven teamed up to protest school uniforms, these characters didn't always get along. Alana was the school bully who excluded Raven and Chelsea from her Halloween party and pranked Raven by squeezing her into a toilet seat. 
Eventually, this character got put into military school for bad behavior. She was replaced by another girl named Bianca, who was so bad, "she got kicked out of military school."
Television series and movies featuring Raven Symoné, including the recently released Disney Channel spinoff, Raven's Home, is available for streaming on Disney's subscription service. 
To learn more about Disney+ and to subscribe, visit their website.