'Insecure': Issa Rae Admits She Changed the Season 5 Ending – 'I Wanted To Make An Ending That's More Realistic'
Once Insecure creator Issa Rae announced the fifth and final season, many fans wondered how it would end. The popular HBO series follows two modern-day Black women named Issa Dee and Molly (Yvonne Orji). While residing in South LA, they are trying to navigate relationships, careers, and their imperfections. Rae recently admitted she re-wrote the series finale just two weeks before filming. So, why did she decide to change the Insecure Season 5 ending?
'Insecure' creator Issa Rae explains why she changed the original ending
RELATED: Issa Rae Summed Up 'Insecure' Season 5 in 3 Words
Ahead of the final season's premiere, stars Issa Rae, Yvonne Orji, Jay Ellis, and more celebrated the series in South LA. Before the event, the Insecure creator has been open about the pressure to end the show perfectly. In an interview with Variety, The Lovebirds alum shared that she changed the final episode because she wanted an ending that "felt more realistic and true to the characters."
"It just didn't feel right," Rae said. "I think it was a good finale on its own. However, I just didn't feel like it aligned with the story that we have been telling for five seasons, much less even this season. It felt like the ideal version. I just wanted to make an ending that felt more realistic and true to the characters."
Showrunner Prentice Penny shared they wanted to create a 'satisfying' ending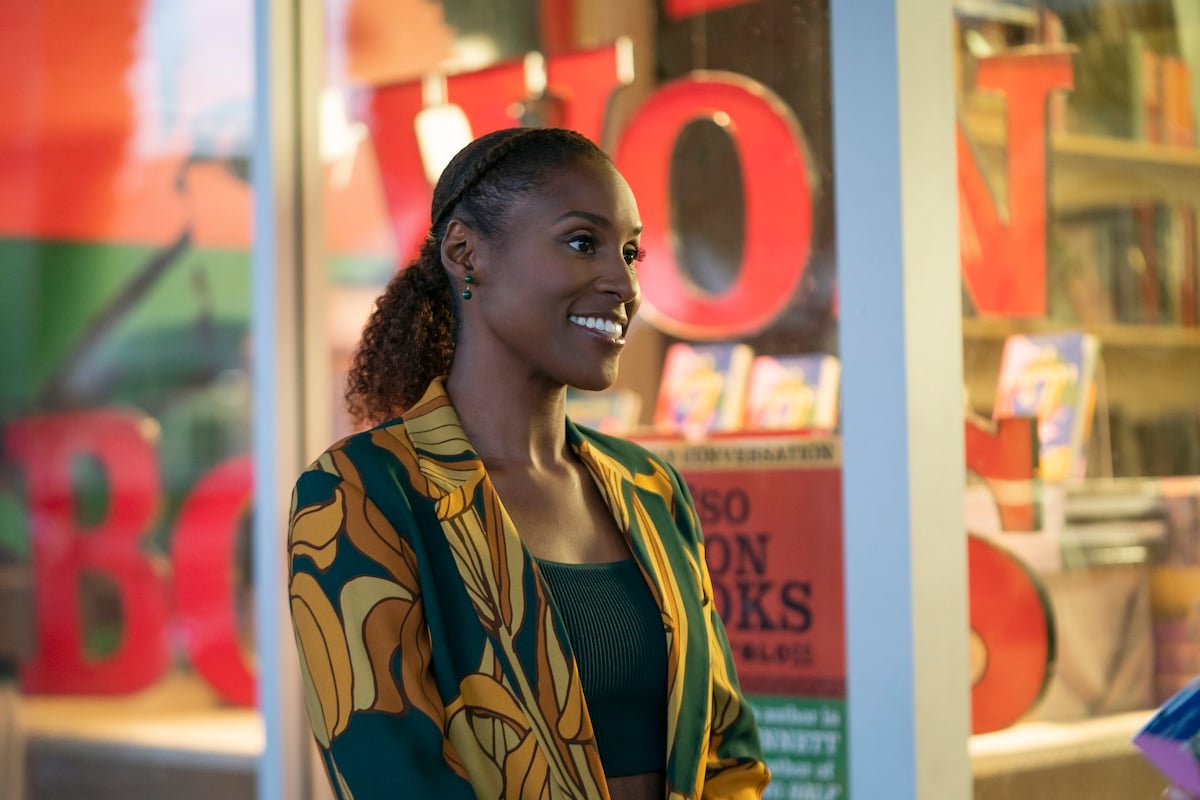 RELATED: 'Insecure' Star Issa Rae Explains Why Lawrence Almost Didn't Make It Past Season 1
During the press event, Insecure showrunner Prentice Penny shared the same sentiment as Issa Rae. The director revealed they wanted to create an ending that is "satisfying" to the cast/crew.
"HBO has such a history of people having strong opinions about finales," he explained. "For us, we were like, 'OK look, we obviously want this show to be satisfying, but satisfying to us.' Trying to guess what people want is super hard, and how can you hit that target?"
So, the team focused on the life characters would have once the cameras stopped rolling. "That just freed us up from all the pressure of tying it up in a bow," he continued. "I feel like we told every story we could, the best way we could, and just gave people what we thought was our best. I don't know what more we could have done except making it an hour."
Rae says the 'Insecure' Season 5 finale will be 'more sweet than bitter'
In an interview with The Hollywood Reporter, Rae teased what fans should expect from Insecure Season 5. Although she remained tight-lipped about the series finale, she shared that the ending will be "more sweet than bitter."
"I had been talking a lot of sh*t all season, like people asking me, 'Is it going to be bittersweet?' And I was like, 'More sweet than bitter!'" she said. "And then literally filming myself crying on the way to set like, 'What is wrong with me?' It caught me. But I'm just happy. I'm so grateful I got to work with these amazing people, and I'm in celebration mode."
When asked about the series finale, Rae said, "We always talked about this journey, from being insecure to being comfortable in your insecurities [and] securely insecure," she explained. Then Rae noted that Insecure is a show that "was for us, by us and opened the doors for a lot of your faves."
Insecure airs on Sunday at 10 pm EST on HBO and HBO Max.