'Insecure': Why Natasha Rothwell Thinks Condola's Pregnancy Worked 'So Well' For the Storyline
One of the biggest plot twists in HBO's Insecure Season 4 was Condola's (Christina Elmore) unexpected pregnancy. Issa and Lawrence (Jay Ellis) decide to give their relationship one more shot. But, Lawrence is having a baby with his ex-girlfriend. This shocking news caused a rift in the couple's relationship. While many Insecure fans disliked the pregnancy storyline, actor Natasha Rothwell argues the bombshell "catapulted" the storyline in the right direction. 
'Insecure' actor Natasha Rothwell says the pregnancy brought real 'drama' to the show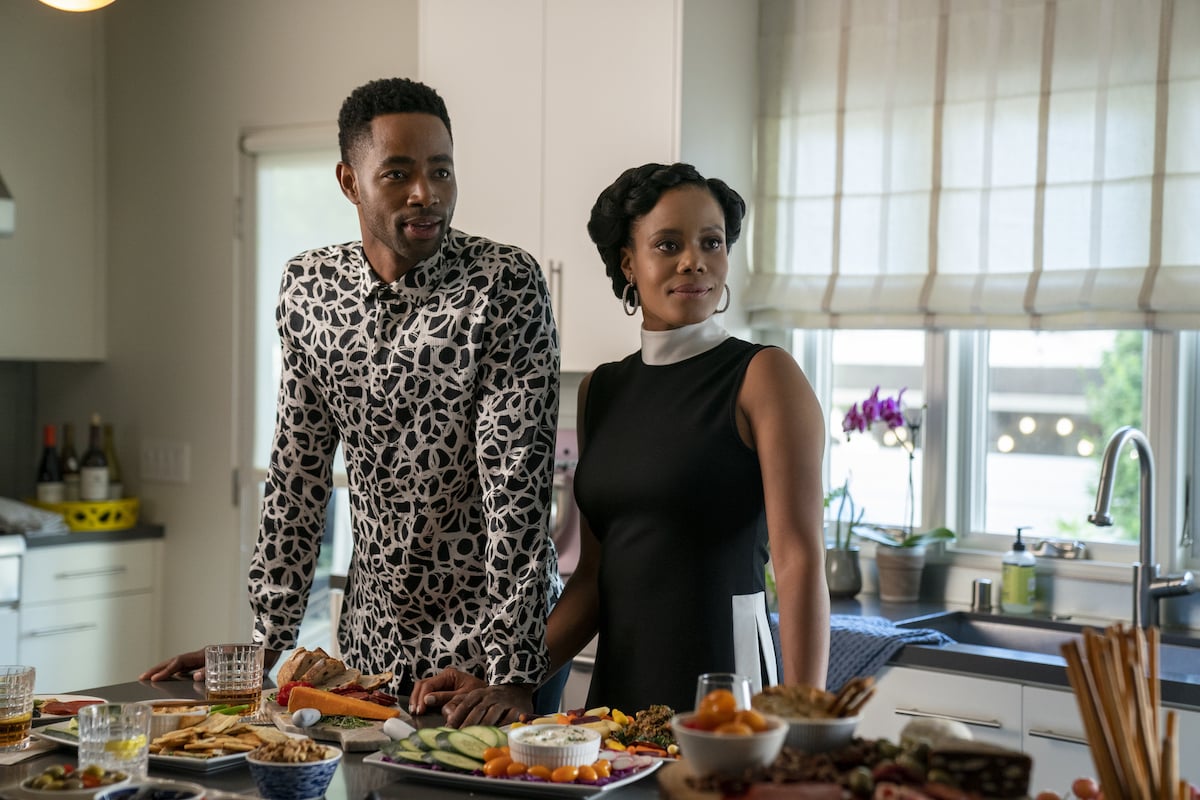 Natasha Rothwell plays Kelli in the HBO series. Often referred to as the boisterous companion, Kelli is a part of Issa's close-knit friend group. Aside from playing a recurring character, Rothwell currently writes and serves as a supervising producer. 
The White Lotus alum recently spoke with Insider and explained why the plot twist worked so well in the storyline. "That catapulted the story in the drama of the season so well," she explained. "It's basically like, 'OK. Y'all good. What about now?'"
Then, Rothwell named her favorite Insecure episode of all time. In Insecure Season 4 Episode 8, titled "Lowkey Happy," Lawrence and Issa have a moment of reconciliation. They talk about the contributing factors that led to their failed relationship. 
The episode showcased their undeniable chemistry. At the beginning of the series, Insecure fans are introduced to the couple in a depressive state. For instance, Lawrence was unemployed, and Issa cheated with Daniel (Y'lan Noel). So, audiences never got a chance to see their relationship dynamic outside of the conflict. 
Despite their heartwarming reunion, Rothwell said the couple had to "endure such a heartbreaking storyline" in the series. "Issa's very big on this. It's about real life. In real life, we don't get our romance with a perfect bow," she added. "People have baggage. People have shit to work through. And so it came from that place of just the anti-rom-com."
Some fans blamed actor Christina Elmore for ruining Issa and Lawrence's relationship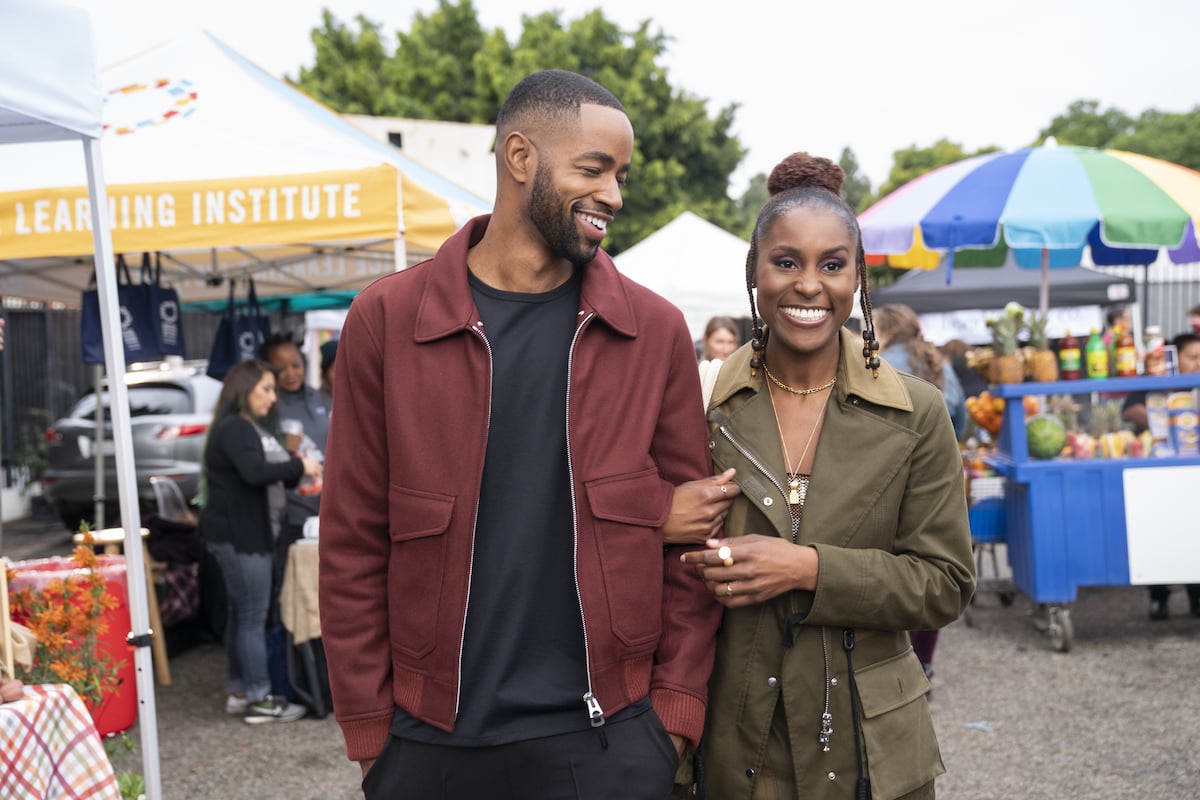 Insecure fans lost it when Lawrence revealed his ex-girlfriend was pregnant. Ultimately, the news changed everything. After Issa and Lawrence were about to rekindle their relationship, the pregnancy caused a rift between them. Since then, fans have blamed Condola for ruining the couple's heartfelt reunion. 
Even now, some viewers blame the actor, Christina Elmore, for their breakup. In an interview with Essence, the Twenties star revealed that she received threats over social media. "There have been a few people who have taken it too far and slid into my DMs saying, 'It's on sight when I see you.' Or 'You need to go ahead and do the right thing with that baby,'" she explained. 
"Telling me to abort, and because I actually was pregnant when the show came out, it felt a little, like an extra level of scary," she added. "Because I was like, which baby are you talkin' bout?
Elmore reiterated that she plays a fictional character on a television show. "Also, there is no Condola. There is no Lawrence. There is no baby. This is a fictional show," she continued. "I have never been on a show that is a part of the cultural zeitgeist and the Twitter world. Which is great for so many reasons, but it can also lead to some fanatics of the show to think this is real life."
'Insecure' showrunner wanted to be 'honest and real' about Lawrence and Condola co-parenting situation
In Insecure Season 5, Lawrence enters the world of fatherhood – he is expecting a child with his ex-girlfriend, Condola. Now, Lawrence must decide if he wants to be in the child's life. In an exclusive interview with The Daily Beast, Insecure showrunner Prentice Penny shared that he wanted to make Lawrence's situation "honest and real" to the viewer.
"One thing that we wanted to show was that Lawrence didn't plan on this," Penny said. "He didn't count on this being a part of his life. And what we wanted all our characters, even Issa, to confront was like, what happens when you get dealt a hand that you didn't expect to play? Do you fold? Do you try to make the best of that hand? For Lawrence, he didn't count on this."
Perry continued, "He had a whole plan of possibly being with Issa and having a job in San Francisco. So, what happens when someone comes along and disrupts that? Do you step up? [Or] Do you blame others? [It's the] same thing for Condola. She tried to play this tough 'I don't need you' role, and we wanted to test that. We wanted to show up honest and real for two people who didn't expect their lives to end up this way."
Insecure airs on Sunday at 10 pm E.T on HBO and HBO Max.