'Insecure' Showrunner Prentice Penny Reveals Issa and Lawrence Weren't Supposed to End Up Together
After a tumultuous breakout, Issa and Lawrence finally ended up together. When Lawrence learned that he would be having a baby with his ex-girlfriend Condola, Issa felt it was best to end their relationship.
But in the end, the two got back together. While some fans have some mixed feelings about their union, Insecure showrunner Prentice Penny recently revealed that Issa and Lawrence were supposed to stay separated in the end. Here is why the writers decided to change the ending of the HBO series.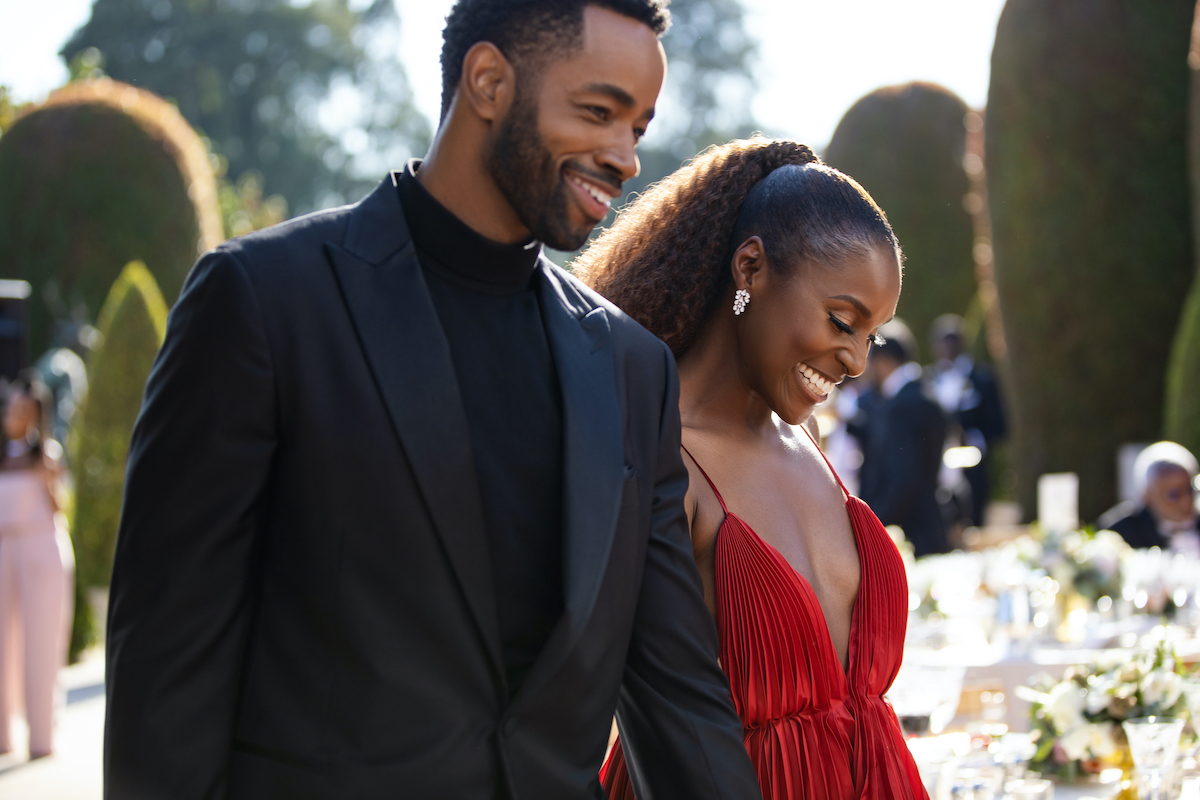 'Insecure' showrunner Prentice Penny revealed there was an alternative ending to the series
RELATED: 'Insecure': Issa Rae Didn't Cry Until This Moment at the Finale Table Read
In the HBO documentary Insecure: The End, showrunner Prentice Penny revealed that the series finale wasn't supposed to show Issa and Lawrence getting back together. In fact, the show's creator, Issa Rae, was adamant about Issa not going back to that relationship.
"Going into Season 5, I don't know if I was Team Lawrence," Penny explained. "Early on in our conversations just breaking the stories, Issa the person was like, 'Issa the character would be a dumb b*tch to stay with Lawrence.'"
As time went on, Penny admitted that Rae warmed up to the idea of Issa and Lawrence rekindling their romance. "Throughout breaking the season, I think she started to come around to, 'Well, does that have to be the way?' And as we started breaking the season, Issa the person also got on board with that, too," he added.
Penny admitted they wrote three different endings for the finale
RELATED: 'Insecure': Actors Who Auditioned to Play Lawrence Landed Other Roles on the Show
On Twitter, Insecure showrunner Prentice Penny admitted that Issa Rae wrote three different endings to satisfy fans. "Just so you know. WE AGONIZED on the finale and wrote three versions before we landed on this. #InsecureHBO," Penny wrote.
In a follow-up tweet, he added, "I'd be lying if I said I wasn't stressed how the finale was received. I did NOT want to direct it. I was scared of the heat it would get if it didn't measure up. Which is the exact reason why I know I needed to. So glad y'all received it in the spirit it was made. #InsecureHBO."
'Insecure' creator Issa Rae is 'proud' of the series finale
The series finale has received mixed reviews on social media. While some fans fully support Issa getting back together with Lawrence, some don't agree with her choice. So, what does Insecure creator Issa Rae have to say about the online criticism?
In an interview with Deadline, the Insecure star revealed that she is "proud" of the series finale and "relieved" to have it out there for people to see. "I'm really just relieved that it's out there, that we were able to end the show on our terms and tell the story that we wanted to tell," she told the outlet.
Rae went on to say that she's satisfied with the series finale, regardless of critics. "I hope people appreciate where these characters ended up and know that this is more reflecting of a new beginning for them, which is the approach we took to this finale," she continued. "It's just like what stories do we want to play out if this did get a Season 6 as our lives in the Insecure world continue. I know people are going to have a lot to say as they always do, but I'm really proud of our finale."
The finale season of Insecure is available to stream on HBO Max.