'Insecure' Season 5: Everything We Know So Far
As the final season of Insecure steadily approaches, fans must say goodbye to the beloved HBO series. The season 3 finale ended on numerous cliffhangers, leaving Insecure fans wondering what will happen next to the show's characters.
Issa must decide if she wants to continue her relationship with Lawrence (Jay Ellis) after Condola's pregnancy announcement. Also, her friendship with Molly (Yvonne Anuli Orji) is on the brink of ending. So what does the new season have in store? Here's everything we know so far about Insecure Season 5. 
'Insecure' Season 5 will end the series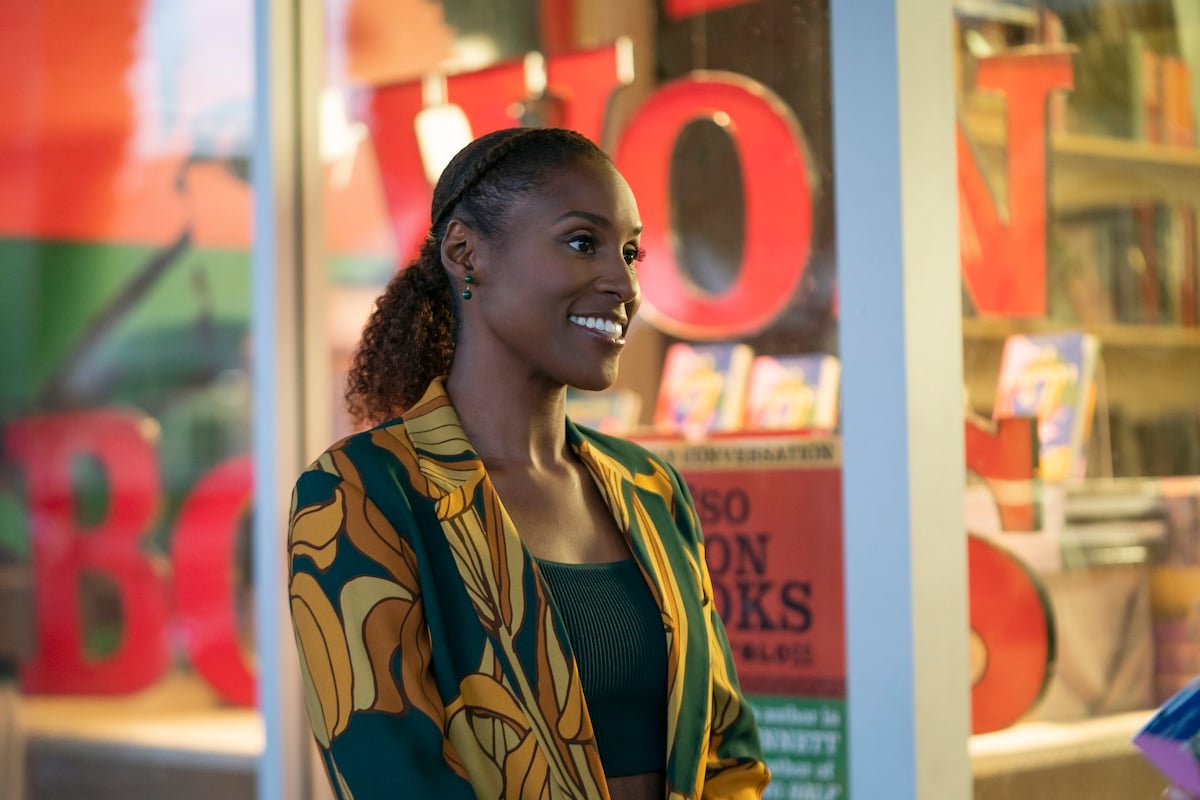 RELATED: 'Insecure': Why Issa Rae Thinks Her Character Is 'Satisfied' With Lawrence Reconciliation
In January 2021, HBO announced Insecure Season 5 would be the show's last. Amy Gravitt, the network's executive vice president, told Deadline: "The show is as incisive as it is heartfelt, and it has resonated strongly with its audience because of the deeply personal work that Issa, Prentice, Melina, the cast, and the writers have put into it," she said. "We look forward to having many more stories to tell with this singular group of collaborators."
Although Insecure fans were devastated to hear the news, creator Issa Rae initially wanted the show to end after season 5. In an interview with Variety, Rae shared that she planned for Insecure to have five seasons. "I always knew I was going to do these five seasons. Now that it's coming to an end, and we're shooting, I have no regrets," she said. 
Rae went on to say that she would miss the series. But, she is ready to start the next chapter of her life.."But there's an element of knowing I'm going to miss this, and I don't want to take this for granted," Rae added. "In some ways, I'm saying RIP to that old version of myself and simultaneously, while terrified, excited about what the next chapter looks like."
Familiar faces return for the final season
RELATED: 'Insecure': Yvonne Orji on What Fans Can Expect in the Final Season and Status of Molly and Issa's Friendship
On Sept. 29, HBO released the first official trailer for Insecure Season 5. Some familiar faces are returning for the fifth season, including Molly (Orji), Kelli (Natasha Rothwell), Tiffany (Amanda Seales), and Issa's boyfriend, Lawrence (Ellis).
In addition, Nathan (Kendrick Sampson) is back for the final season. To recap, Issa friend-zoned him after reconciling her relationship with Lawrence. However, he's expecting a baby with his ex-girlfriend Condola (Christina Elmore). With a baby on the way, Issa and Lawrence's relationship remains at a standstill. So, will Issa rekindle her relationship with Nathan? For now, fans will have to wait and see.
How to watch 'Insecure' Season 5
The final season of Insecure will be available to stream on HBO. The series will air weekly on the network and its streaming service, HBO Max. Additionally, Insecure Season 5 consists of 10-episodes. Issa Rae and Larry Wilmore created the HBO series. Rae serves as executive producer alongside Prentice Penny, Melina Matsoukas, Michael Rotenberg, Dave Becky, Jonathan Berry, Amy Aniobi, and Jim Kleverweis.
Insecure Season 5 premieres on Oct. 24 on HBO at 10 p.m ET/PT.