'Insecure' Season 5 — Here's How to Watch
'Insecure' is in its fifth and final season, and fans will not want to miss it. Picking up after the reveal of Condola's pregnancy, the show will return to the air on Sunday, Oct. 24. But how can you watch it? Find out.
There are just a couple of days to go until the return of Insecure, the hit HBO series from Issa Rae and Larry Wilmore. The show kicked off in 2016 and follows Rae's Issa Dee as she and her friends Molly (Yvonne Orji), Kelli (Natasha Rothwell), and Tiffany (Amanda Seales) navigate life in Los Angeles. It returns to HBO with its fifth and final season on Sunday, Oct. 24 — but what can you watch Insecure on and how?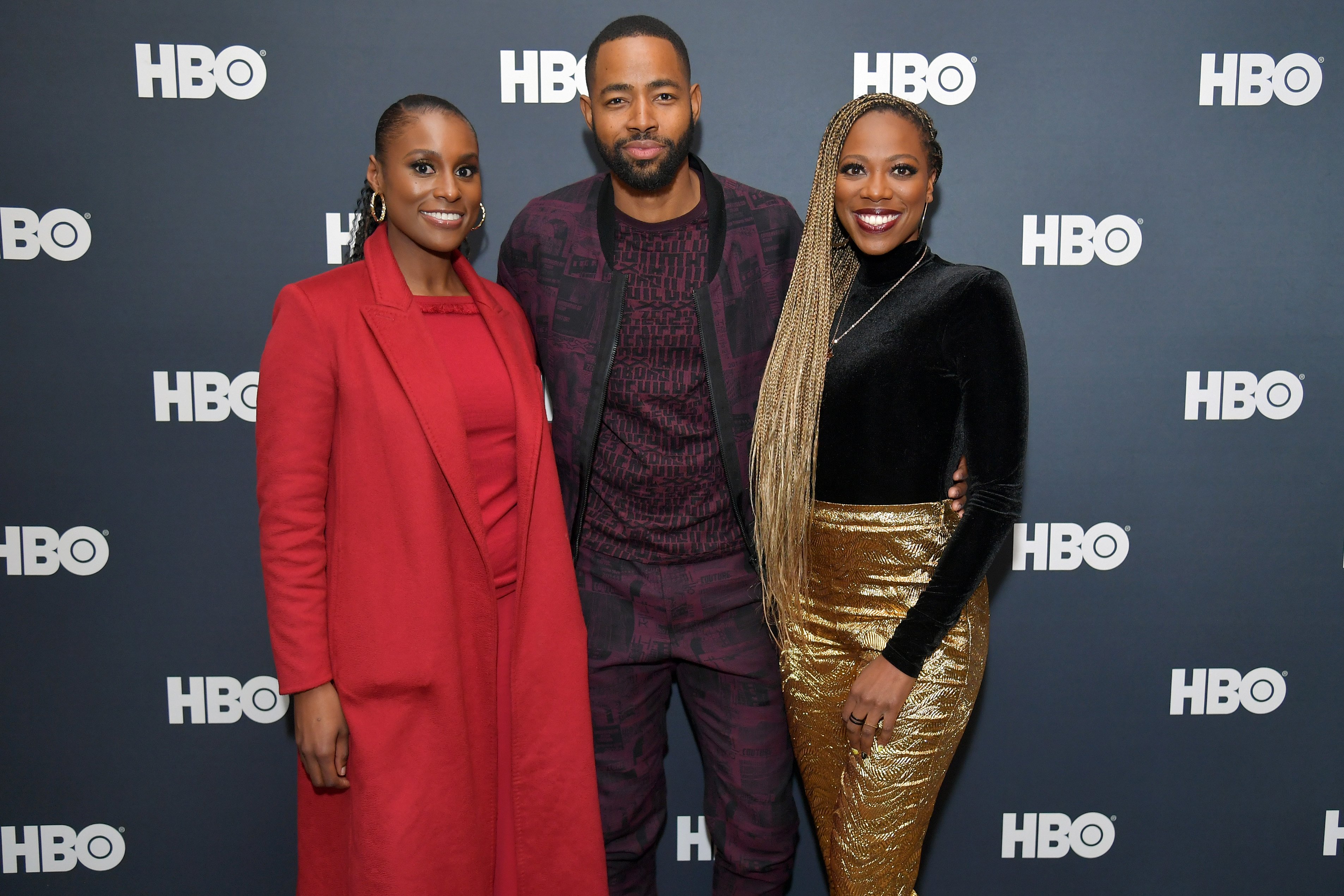 How to watch 'Insecure' Season 5
The fifth season of Insecure will be available to watch on HBO and its streaming service HBO Max, according to Parade. Viewers can also access it on Hulu as long as they have a subscription to HBO. Those who aren't subscribed to the channel have the option of signing up for a 30-day free trial. After that, it costs $14.99 a month, but an HBO Max subscription is a little cheaper at $9.99.
The first two seasons of Insecure had eight episodes each, before upping the count to 10. The new episodes will air weekly at 10 p.m. ET starting Oct. 24, meaning the show will conclude at the beginning of January.
Where the show left off
Insecure left Issa's personal life in disarray, after her longtime on-off boyfriend Lawrence Walker (Jay Ellis) revealed he's having a baby with his ex, Condola Hayes (Christina Elmore). Showrunner Prentice Penny said next season will explore what happens next with Issa as she realizes what that transition means for her relationship with Lawrence.
"Now that fantasy she had in her mind will never be true because now he's going to have a baby, or at least is pregnant with somebody else's baby. Now [she's thinking], can I still have what I want even though it may not look like how I want?" Penny previously told Entertainment Weekly when discussing the new season.
Rae also told BAZAAR.com that her character might finally learn to "embrace the insecurities that shape her, rather than let them define her."
"We always talk about taking Issa on a journey to becoming secure in her insecurities in a way, because I think that's part of fully accepting yourself, flaws and all. Like, I know who I am, I know where my issues are, and I'm fine with that, and I'm happy with who I am," she explained. "So much of Issa's journey has been about denying who she is, not being honest about her feelings, and just really being obviously insecure about so much of her life. So a happy ending to me would just be Issa feeling happy and satisfied to give her whole self to the world."
Watch the trailer for 'Insecure' Season 5
Viewers also get to see Issa and Molly working on their relationship. As the trailer shows, they're not yet back in the space that they once were, but both of them seem hopeful and committed to making it work.
The trailer also offers a glimpse at some of the new actors who have joined the cast of Insecure, including Keke Palmer and Lela Rochon. Both of them appear to be close to Condola, who can be seen holding a baby in one clip.
Remember, the fifth season of Insecure will premiere at 10 p.m. ET on Sunday, Oct. 24.