'Insecure' Star Issa Rae Explains Why She Is Team Daniel Instead Of Team Lawrence
In the popular HBO series Insecure, Issa had several romantic love interests. But, two men that stand out are Daniel (Y'lan Noel) and Lawrence (Jay Ellis). Many fans have speculated who Issa should end up with. While many fans are Team Lawrence, Insecure creator Issa Rae has a different sentiment.
'Insecure' star Issa Rae explains why she is Team Daniel
RELATED: Issa Rae Summed Up 'Insecure' Season 5 in 3 Words
In an interview with Vogue, Insecure star Issa Rae discussed the last season of the hit HBO series. The producer portrays a younger version of herself, named Issa Dee. At the beginning of the series, Issa worked for the non-profit youth organization called "We Got Y'all." During that time, she would occasionally hook up with Daniel, a prominent music producer. Even though she was dating Lawrence, they remained "friends with benefits." In the end, the two went their separate ways. Issa eventually rekindled her relationship with Lawrence.
When it comes to the men in Issa Dee's life, the Insecure fans have conflicting opinions. Some people are Team Lawrence, while others are Team Daniel. For Issa Rae, she prefers Daniel over her character's current love interest. During the interview, the writer and producer explained the reasoning behind her choice. 
"I have been Team Daniel. As an artist, I identify with his insecurities, his pride. I do think that he tried to be there for her, and it mirrors a relationship I've had in the past," she explained. "There's just a soft spot in my heart for Daniel, but I don't think, at that time, he was right for her, and I think that she was right to move on from him to stand on her own two feet. I've been Team Lawrence; I've been Team Nathan; I've been all over the map."
Issa and Lawrence break up in the Season 5 premiere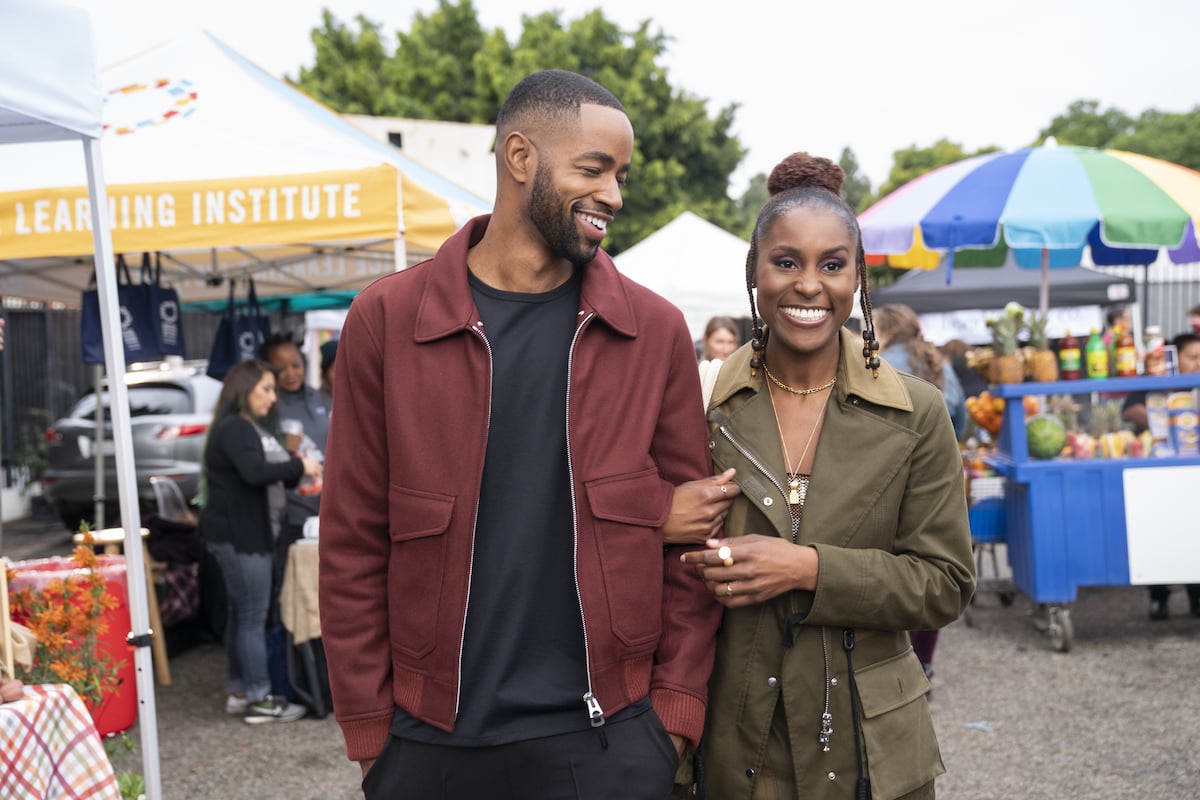 RELATED: 'Insecure': Issa Rae Just Explained That Season 5 Premiere Ending With Lawrence
Even though Issa and Lawrence got back together, it seems the couple won't live happily ever after. In the season 5 premiere, Issa finally broke up with Lawrence for good. According to HuffPost, Issa Rae wanted her character's relationship with Molly to be the central focus for Insecure Season 5.
"That was the most important thing for us to acknowledge and repair," she explained. "That's why the Issa and Lawrence decision happens at the end of the episode because Issa needed to figure out where she was with Molly and get that relationship repaired and using that as a foundation to kind of give her the clear head to make a decision about what was best for her."
Rae continued, "We had a lot of discussions about that in the room where Issa would be, and the idea that she just wants to move forward in her life is indicative of that decision at the end. What you'll see, even in the second episode, we just wanted to move forward with these characters and see where they ended up."
What should fans expect from the final season?
The central theme for Insecure Season 5 is moving forward in life. In an interview with Buzzfeed, Insecure showrunner Prentice Penny teased fans will see the characters live "unapologetic honesty" in the final season of the series.
"Nobody's holding back anything, so let's see where that gets them," he explained. "We always viewed this season as the characters' lives are not ending. It's just that the writers and the audience won't be watching them anymore. We never wanted to write an ending. We always wanted to write it like this is the next phase of their lives, and if you were to watch Season 5, these are the stories we would be telling in this world."
Insecure airs on Sunday at 10 pm EST on HBO and HBO Max.