'Insecure' Star Jay Ellis Teases Season 5 Storyline for Issa and Lawrence
Jay Ellis is opening up about the next season of Insecure, which premieres in October on HBO. Inspired by the YouTube series The Misadventures of Awkward Black Girl, the show focuses on Issa Dee (Issa Rae), a young woman trying to figure out life in Los Angeles. Now in its fifth season, Issa has a dream career and boyfriend, but cracks in her happily-ever-after are beginning to emerge.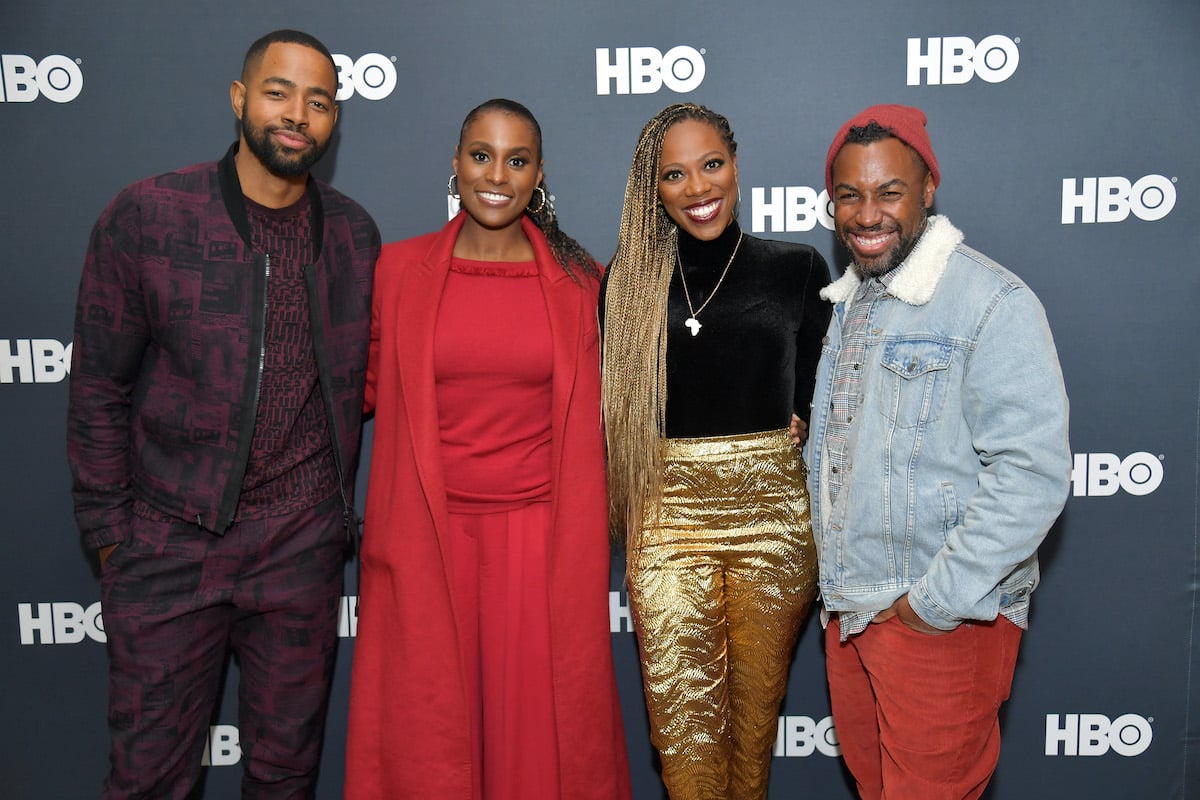 The last season of 'Insecure' dealt a big blow to Issa
The fourth season of Insecure saw Issa finally getting back with Lawrence Walker (Jay Ellis) following their breakup in the first season. But that happiness was short-lived.
Soon after their reconciliation, Condola Hayes (Christina Elmore) shared that she's pregnant — a development that leaves Issa and Lawrence's relationship on shaky ground. Issa had always pictured a certain life with Lawrence, one where it would be just them.
RELATED: 'Insecure' Star Jay Ellis on Issa and Lawrence Relationship Drama Ahead of Season 5: 'It's a Shocker'
Jay Ellis on 'Insecure' Season 5
Appearing on the Geekset podcast, Ellis opened up about Insecure Season 5, which also happens to be the last. He said that fans will see Lawrence on a "true journey" as he tries to figure out how to be a father and a partner, whether that's with Issa or Condola.
"In the aftermath of Lawrence finding out that he's gonna be a father, after the amazing nights or weeks he had with Issa and them rekindling their relationship, you know, obviously some decisions have to be made," he said. "Do you push that relationship forward? Does that relationship end? What does being a father mean for Lawrence? Is he gonna be there day-to-day? Is he not gonna be there? Like, what does all that even mean?"
"I think it's such an honest and true journey," he continued. "I feel like, again, I've seen so many of my friends go through, family members go through of like really having to figure what it means to co-parent or be in a relationship with the woman you're having a child with, or not. You know? So it's a really dope journey"
RELATED: 'Insecure' Star Issa Rae Talks Season 5 and Why the Show Is Ending
Lawrence's final decision makes him 'proud'
In the end, Ellis said he's satisfied with the decision Lawrence makes.
"I'm really proud of Lawrence," he admitted. "From season 1 to even where we get to by the end of season 4, but really by the time we get to the end of season 5, just seeing his growth, I always say it feels like we met him in high school, we saw him go to college, and now he's out in the real world becoming a man. It feels like we watched this dude grow up and really figure out how to navigate life."
Fans will get to see how it all ends when the show returns in October.