'Insecure' Star Yvonne Orji Admits She 'Bawled' Her Eyes Out Saying Goodbye To Molly
Since Insecure premiered on HBO, the comedy-drama series became one of the most popular shows on the network. The series follows Issa and Molly, two best friends trying to navigate relationships, careers, and insecurities. Now that Insecure has entered its last season, fans are having a tough time saying goodbye. Yvonne Orji, who plays Molly in the series, details the emotional goodbye to her character. 
Actor Yvonne Orji talks emotional farewell to 'Insecure' character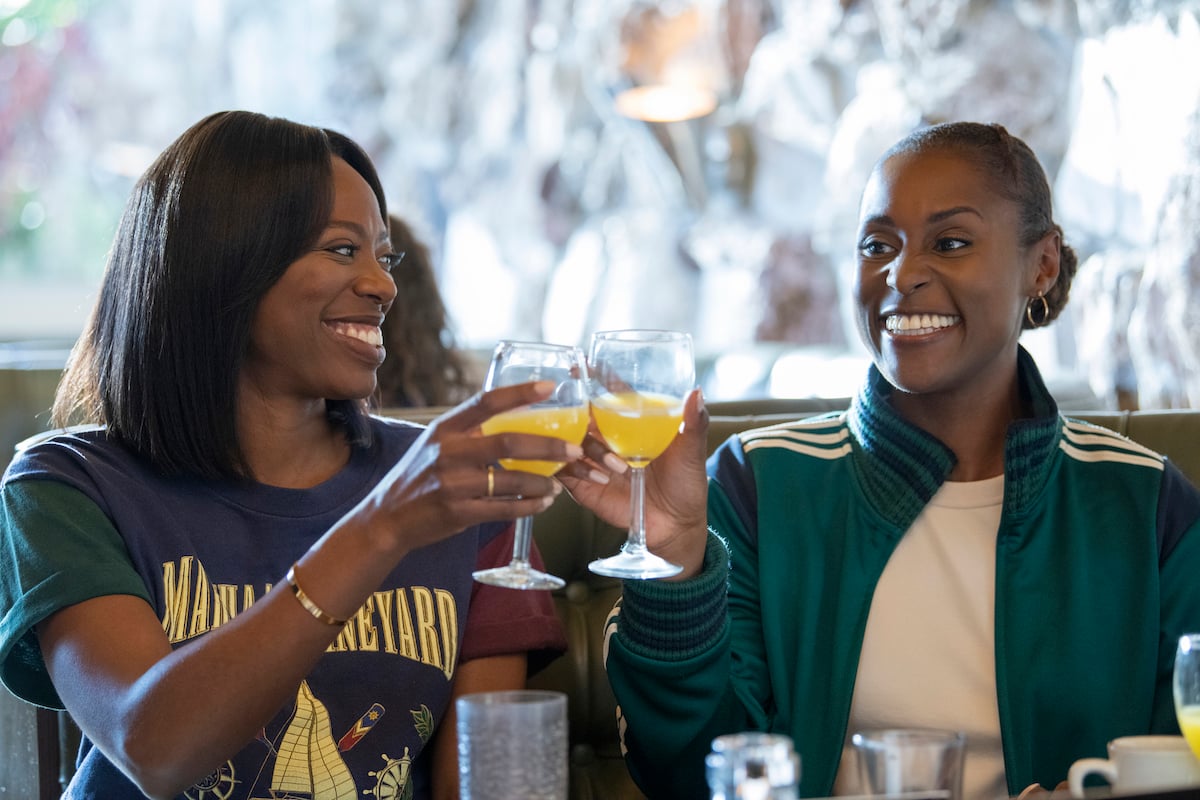 In an exclusive interview with The Hollywood Reporter, the Night School alum got candid about saying goodbye to Insecure. For all five seasons, the 37-year old actor played Molly, a professional lawyer, and close friends with Issa Dee. When asked about filming the final season, Orji admitted that she "bawled" her eyes out while saying goodbye to her character. 
"I bawled my eyes out, saying goodbye to this character that launched my career in a really beautiful way," Orji explained. "And I said goodbye to my friends who were like a family on that show. It was not make-believe. We weren't like, 'Oh, action!' and then just putting something on. We really were like a family, and when the director yelled cut, we still wanted more of each other."
Orji reassures fans every character will have a proper ending in Season 5
As the HBO series comes to an end, fans hope the characters will get their happy ending. Well, Yvonne Orji reassures reconciliation for everyone, especially her character. In an interview with The Jasmine Brand, the Insecure actor revealed the final season would invoke several emotions. 
"With every episode of every season, our fans will be upset at something, and then they will be happy at other things, and they will be stewing over other things," she said. "We do not disappoint in keeping [that going]. Kind of like how we felt with the pandemic. Are we sad? Are we happy? It's like: Pick your flavor of emotions: Insecure season 5. Unearthing, shedding, fulfilling, and growing and unearthing a lot of different things – emotions, feelings. Unearthing desires, [and] wants. There's a lot of things going on."
Orji remains hopeful that Molly will get a happy ending. "They just laugh when I say it," she said, noting her conversations with the show's writers. "As I'm reading the scripts, I'm just like, 'Oh, lord! Is she going to be happy, guys? That's my desire. I've desired that for her for many, many seasons.' And then it's kind of like, 'Well, wait, wait, what do you think happiness means for her? Because I have a very specific definition of happiness for Molly. And they're like, 'Yvonne, let us do what we do best.' And I'm like, 'All right. Cool, cool, cool.'"
What's next for the 'Insecure' actor?
Although Insecure is coming to an end, Orji remains booked and busy. For instance, she will continue to host the HBO Max reality dating series, My Mom, Your Dad. Aside from Insecure, she has played a recurring role in HBO's A Black Lady Sketch Show.  
Right now, Orji is developing a semi-autobiographical comedy series called First Gen at Disney+. According to Variety, the series follows Orji as a child, growing up as a Nigerian immigrant in America. David Oyelowo and Oprah Winfrey will serve as executive producers. Orji will write and executive produce the series, marking her first scripted series writing credit. At the moment, there is no release date for the upcoming project.