'Insecure': Will There Be a Spinoff of the Show?
'Insecure' is ending after five seasons. Issa Rae answers if there could be a spinoff of the show, and talks about why she ended it.
The story of Insecure is ending after five seasons. Issa Rae made it clear this is what she wants, but will there be a spinoff show? She answers that question, and we already know what she's working on next.
'Insecure' Season 5 will be the last season
The HBO show has been going strong since 2016. Sadly, it was announced season 5 would be the last season.
"[Executive producer] Prentice [Penny] and I are so grateful that HBO believed in our show from the beginning and kept faith in us to see our vision through the end," Rae said, according to Deadline.
"We always planned to tell this story through five seasons, but we couldn't have made it this far without the tremendous support of our audience," the statement continued. "I feel blessed beyond measure to bring our characters' stories to an end, on-screen at least." 
The final season is going to be released in 2021. But some fans are wondering if this is truly the last time they'll see Issa Dee (Rae), Molly Carter (Yvonne Orji), Lawrence Walker (Jay Ellis), and more.
Will there be a spinoff of the show?
Now that the show is ending, fans are left to wonder if they'll see the world and characters of Insecure in another show. Rae was asked if there could be a spinoff in the future.
"There's a chance for everything," she told Entertainment Tonight. She didn't give much more hope beyond that. Rae did talk about wanting to leave when fans still wanted more like The Fresh Prince of Bel-Air and Six Feet Under.
"I never want to overstay my welcome," she said. "There were good endings and they left me satisfied and you know, I wanted more of them and I missed them, but I was just like, 'Oh, I'm glad it went out like that.'" Rae is certainly leaving fans wanting more after a dramatic fourth season.
Issa Rae is reportedly making a new comedy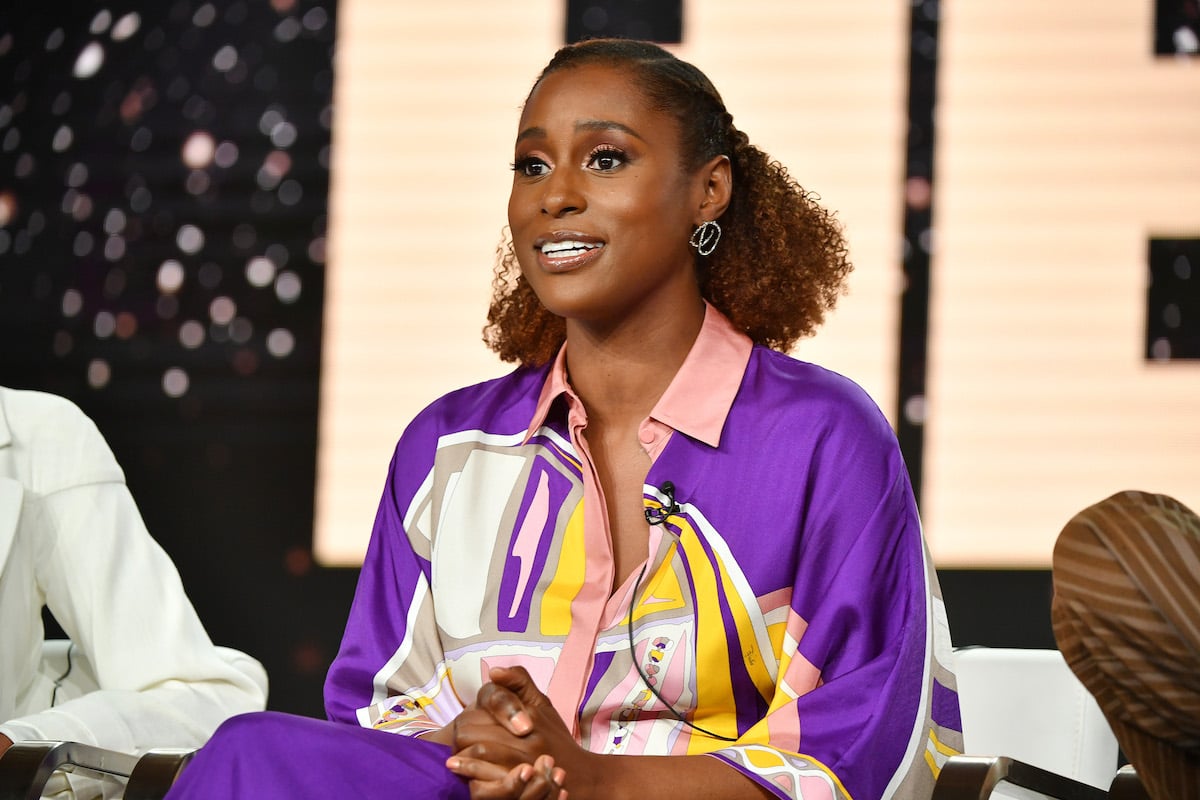 The show creator isn't completely leaving television because Insecure is ending. Her upcoming HBO show has already been announced. The working title is "Rap Sh*t," according to Deadline. 
The half-hour series will center on a female rap group outside of Miami. They're still trying to break into the music scene at the start of the show. Rae is executive producing with Montrel McKay, Jonathan Berry, and Dave Becky. 
City Girls' Yung Miami and JT were also announced to be executive producers of the show. There will be eight episodes, and Rae is writing the pilot. Rae's new show's music theme might not be a complete surprise, given Insecure and Awkward Black Girl heavily relied on music in their styles and storylines.