Inside 'American Idol' Judge Lionel Richie's 28-Room Mansion
Get a peek inside Lionel Richie's Beverly Hills mega-mansion, and find out why he says "a house is like a human being."
Lionel Richie is one of the most recognizable names in music. The singer-songwriter and producer has been in the business for 50 years, first with the Commodores before launching a successful solo career. Today he still writes music, has his own home collection, and is a judge on the popular singing competition American Idol.
The star has a net worth of $200 million and therefore can afford to have one of the most impressive estates in Beverly Hills. Here's a look inside Richie's 28-room mansion, plus the famous celebrity home where he says he was so frightened.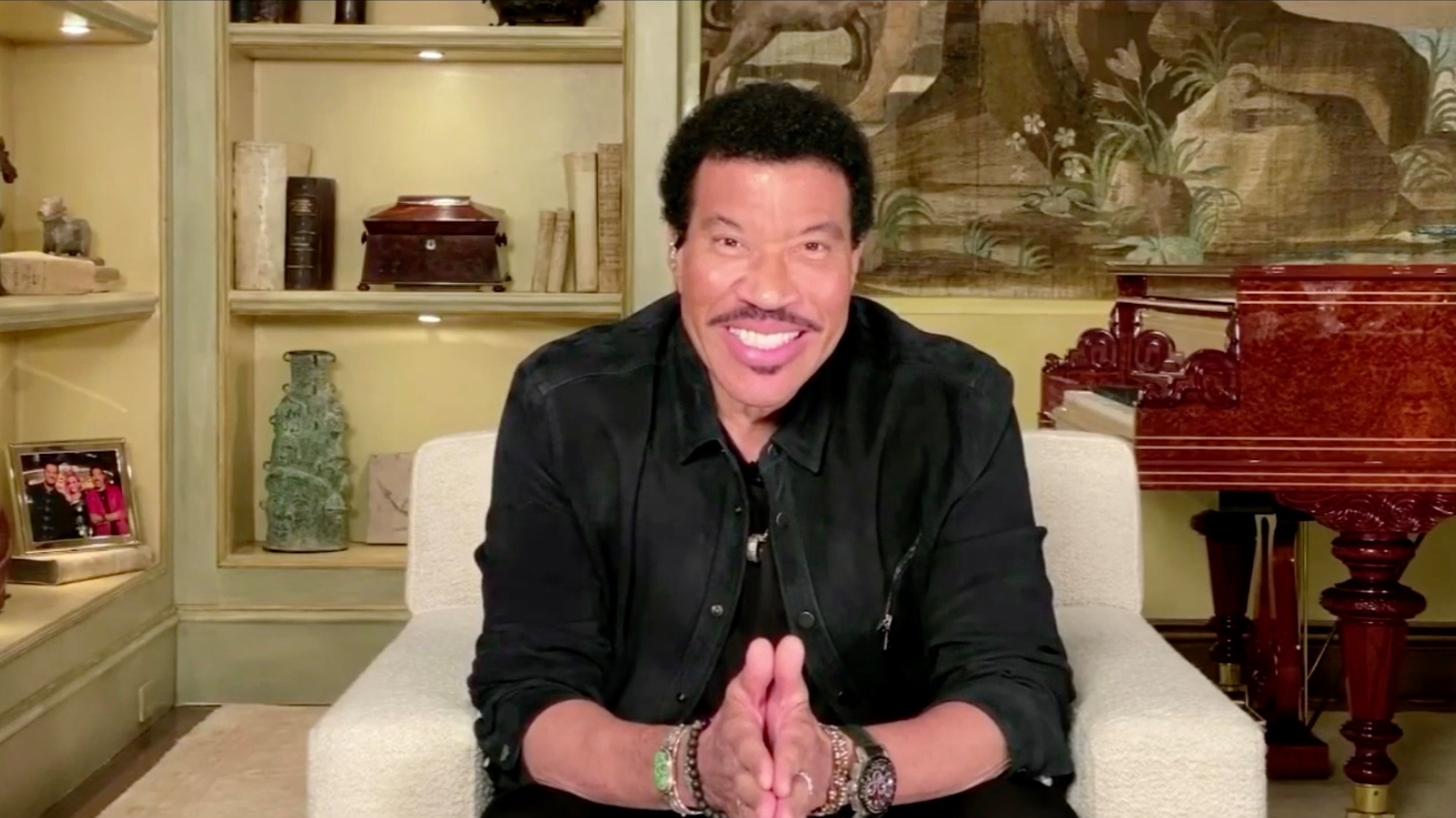 Richie's 28-room mansion in Beverly Hills
Richie has been living in his Beverly Hills mega-mansion since the late 1990s.
The "All Night Long" hitmaker's home is a whopping 17,000 square feet and boasts 28 rooms. The estate was originally built in 1929 and underwent plenty of renovations and updates including those Richie made when he moved in. The "Hello" artist spent millions customizing the entire inside of the property the exact way he wanted. And he made sure outside the manor had plenty of amenities as well. Those include a zen rose garden, several spacious terraces, and a large swimming pool with a spa.
Fellow AI judges Luke Bryan and Kate Perry, who have both been to Richie's abode, said that have never been in another mansion quite as amazing as his.
Richie says 'a house is like a human'
During a 2017 interview with Architectural Digest, Richie said, "I feel about my home the way I feel about my music: You have to take chances. When I wrote 'All Night Long' as well as 'Three Times a Lady,' it was dangerous because at the time black guys were singing neither calypso songs nor waltzes. But since you only get one shot at life, let's make it a challenge. That's how I feel about this house. It's a house you don't find anywhere, much less 10 minutes from the center of Beverly Hills."
The star added: "A house is like a human being … There's something wonderful about an 80-year-old with wisdom, but what did it look like when it was 19? What was the inspiration when the house was first built? … I see a home as the total piece of property — there must be a garden and a view of it."
What happened at Michael Jackson's ranch that really frightened him
Richie has told a story about a home that he did not live in but visited in the 1980s and what nearly scared him to death when he was there. During an episode of Watch What Happens Live with Andy Cohen Richie described writing the song "We Are the World" at Michael Jackson's estate and an encounter he had with one of the "Thriller" singer's pet animals.
"We were in Michael's room trying to write the lyrics to the whole thing and I kept hearing this sound," Richie told Cohen before mimicking the noise. "I kept thinking, what the heck is that. Well, to my right … lying on the floor, I am eye to eye with his … albino python.
Richie confessed that at that moment he began "screaming" like he was "in a horror movie in Hollywood."
According to Richie, Jackson reacted by saying: "'Oh my god, Lionel. I found him. I knew he was in here somewhere' … He lost the snake in his room … That's a memory while we were writing the lyrics."