Inside the Destiny's Child Reunion Fans Are Convinced Of
Destiny's Child was one of the biggest names in music throughout the late 1990s and early 2000s, and many fans still listen to the group's albums on repeat. The band lasted through multiple bandmate changes but ultimately split up officially in 2006. Read on to learn more about the group's background and why fans think there could be a regroup soon.   
An overview of Destiny's Child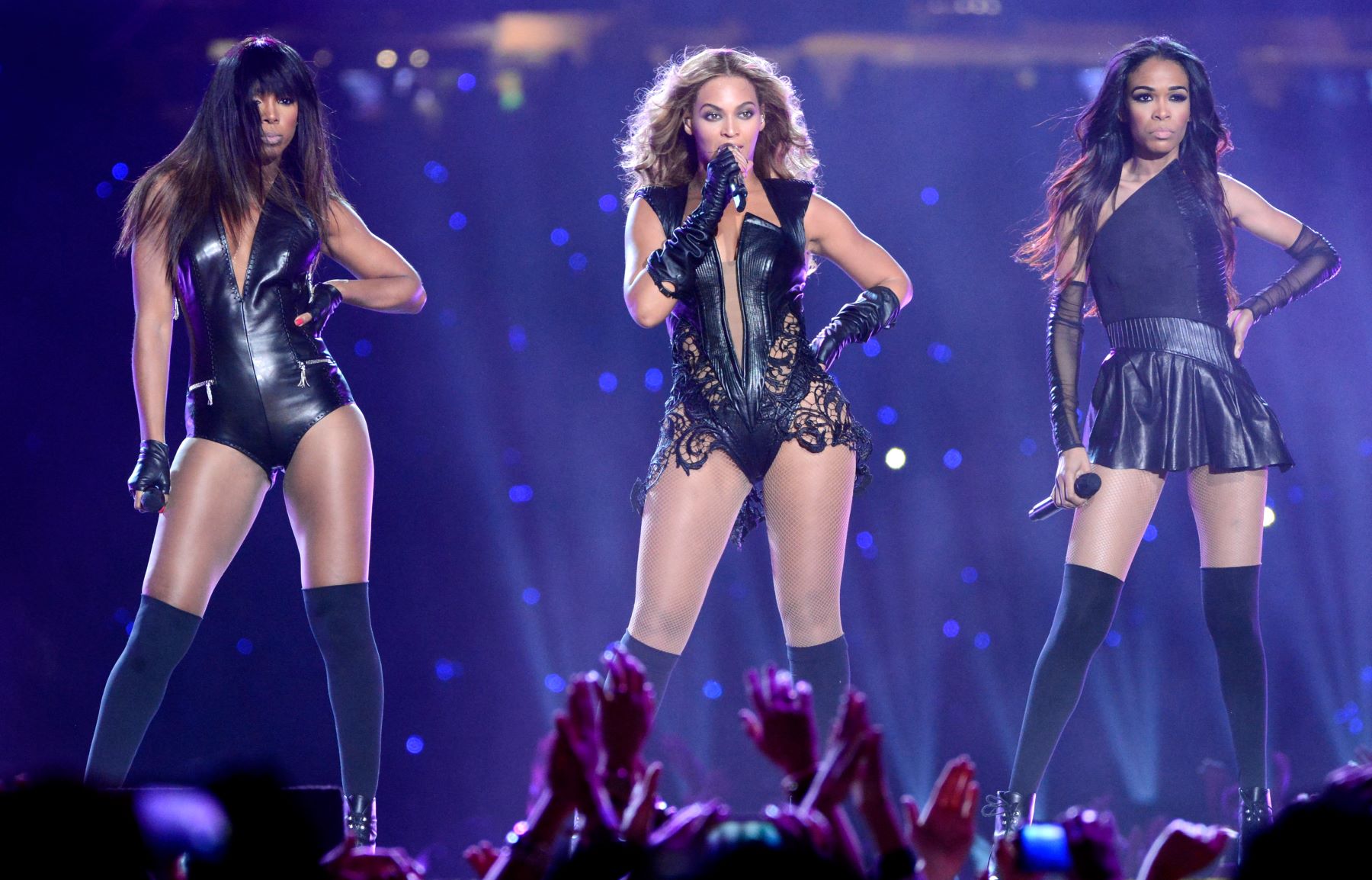 The first iteration of Destiny's Child was formed in 1990 in Houston, Texas, when Beyoncé Knowles and LaTavia Roberson met at an audition when they were just nine years old. Mathew Knowles, Beyoncé's father, began developing an act with the two girls before adding Kelly Rowland, Beyoncé's cousin, to the group in 1992. LeToya Luckett joined the band in 1993, according to AllMusic, and the quartet began performing all around Houston before Columbia Records finally signed them in 1997.
Destiny's Child's first song, "Killing Time," was released that same year, and it was featured on the movie soundtrack of Men in Black, giving them a major boost in recognition. Their first album came out in 1998, Destiny's Child, and Jermaine Dupri and Wyclef Jean produced it. In 2000, Luckett and Roberson left the group and were replaced by Farrah Franklin before Franklin quit five months later.
After the introduction of Michelle Williams later that year, Destiny's Child released the Survivor in 2001, which remains one of their most recognizable albums. This particular album contains hits, such as "Survivor" and "Bootylicious." The group continued, releasing two more studio albums, 8 Days of Christmas in 2001 and Destiny Fulfilled in 2004. According to V Magazine, several notable artists have recognized Destiny's Child as R&B icons. Additionally, many have credited their own music style to the group, including Fifth Harmony, Meghan Trainor, Haim, and Ariana Grande.
Fans speculate that they could regroup
Throughout their tenure, the stars of Destiny's Child enjoyed a devoted fan base that took many of their hits to number one on the charts and allowed them to go on multiple world tours. Many fans continue to pay close attention to the social media accounts of the former groupmates, and some recent activity has made some people believe a regroup could happen shortly.
According to the New York Post, the official Destiny's Child Twitter and Facebook profiles received sleek new cover photos, prompting many to wonder if this new image was a sign or hint that big things were coming.
When Beyoncé recently announced she was working on new music, fans also noted that she didn't specify whether it was solo or a group. This led some to conclude that this new project could involve Rowland and/or Williams. The trio had remained close friends over the years, proven in part by the fact that Beyoncé and Williams were both spotted in Rowland's delivery room when she gave birth earlier this year. However, does this mean they plan to work together soon?
Are there any official hints at a Destiny's Child reunion?
Unfortunately for hopeful fans, there has been no official word confirming a regroup. In fact, the one official word we have received from the band's manager denied a reunion. Mathew Knowles is still the manager for the group, and he told TMZ that the updated cover photo didn't signify anything special. However, TMZ also reported that Knowles has heard a major demand for the group to come back and that it's something they will think about for the future.
Although it's too soon to say for sure that the group will make new music in the future, all hope does not appear to be lost.