Inside Eminem and Iggy Azalea's Feud
Find out why Eminem and Iggy Azalea had beef and how Ariel Winter got involved.
Eminem is no stranger to feuding with other celebrities. Throughout his career, Marshall Mathers has called out everyone from pop stars to actors to other rappers. One of those rappers he name-checked is Iggy Azalea.
The "Fancy" artist has been involved in a number of feuds herself. Over the years she's had beef with Snoop Dogg, Britney Spears as well as Tyler, the Creator to name a few. But Azalea wasn't expecting a TV star to comment after she tweeted out her feelings about Eminem's material.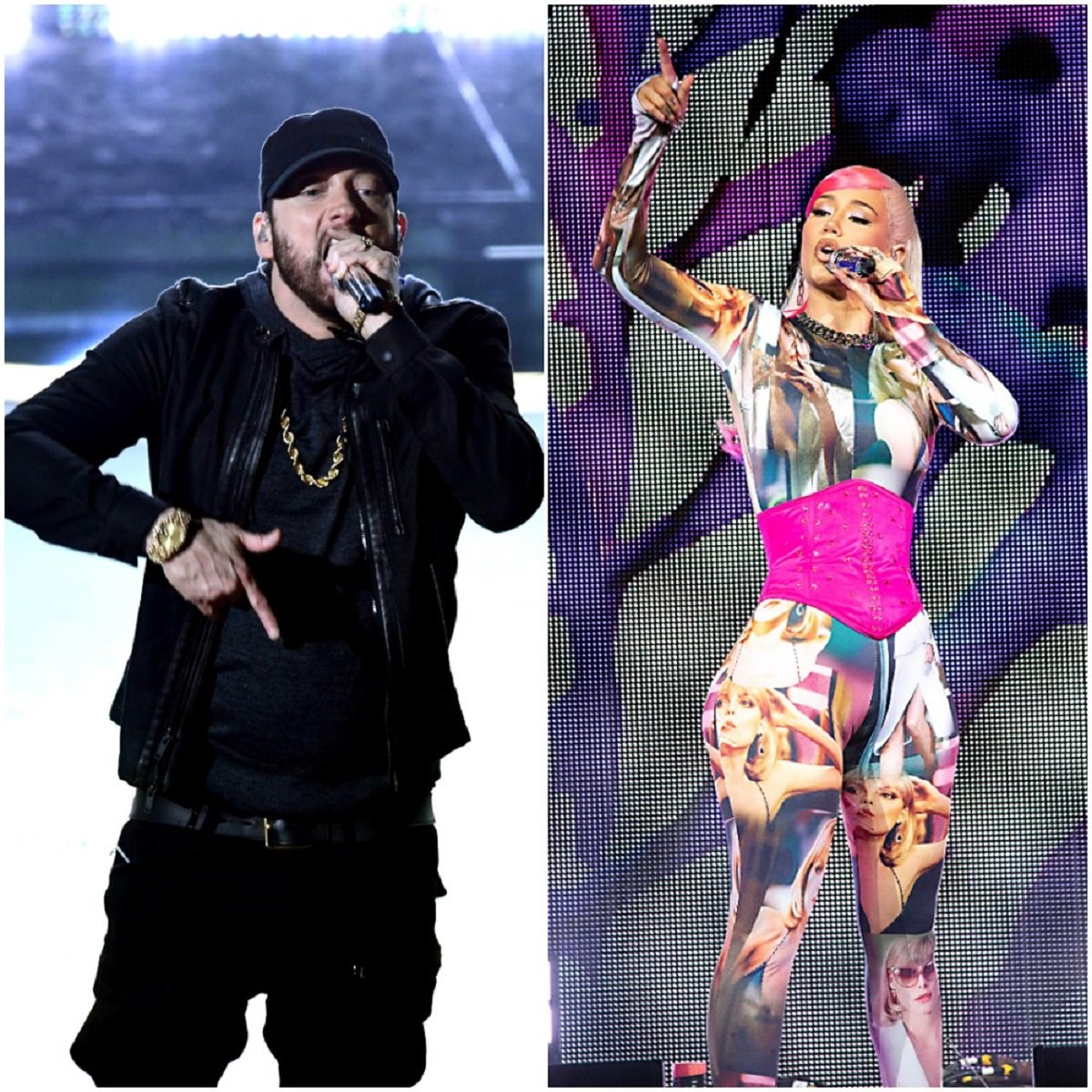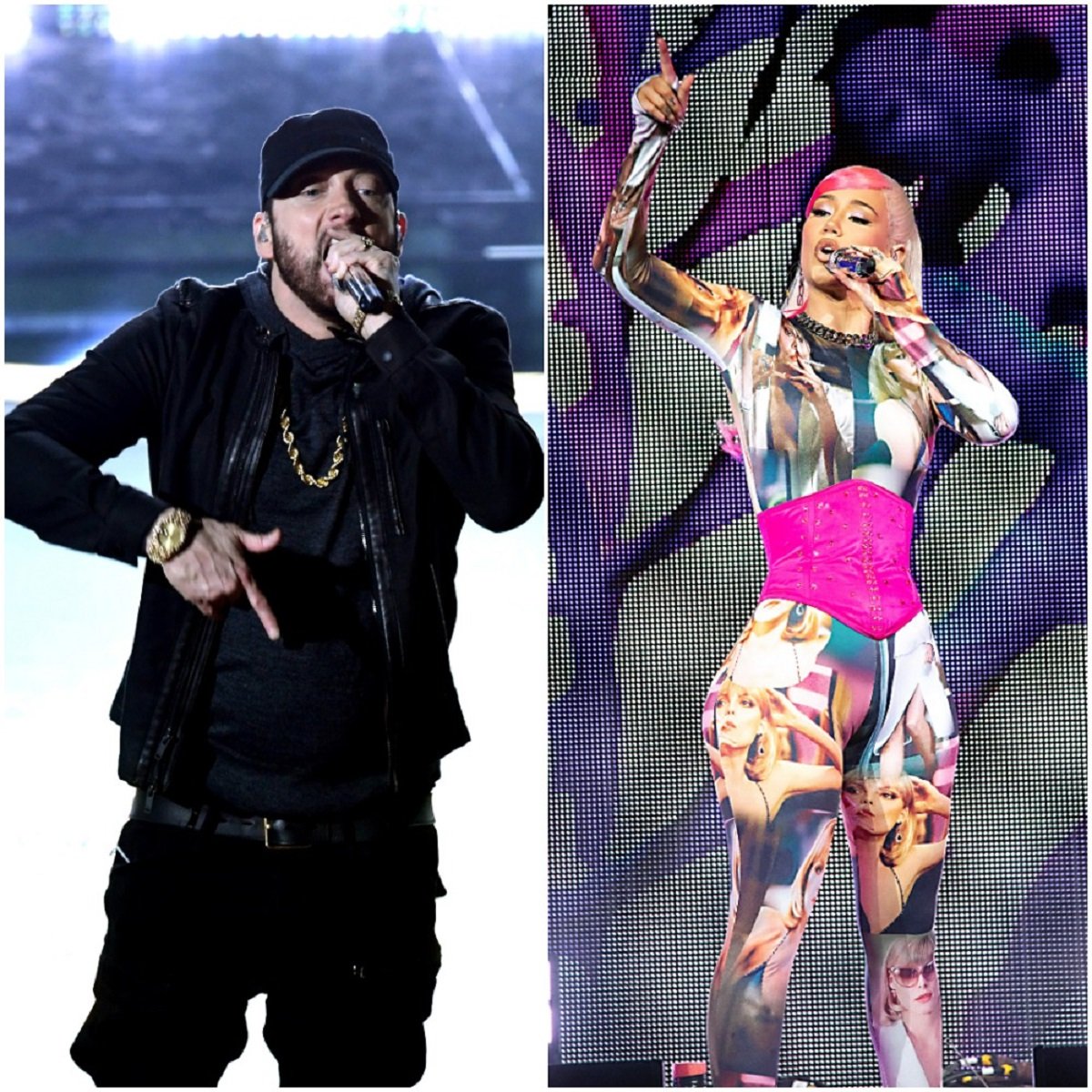 What Eminem said about Iggy Azalea in 'Vegas'
Eminem first dropped Azalea's name in the 2014 track "Vegas" off his Shady XV album when he rapped: "So what's it gon' be? Put that s*** away, Iggy. You don't wanna blow that rape whistle on me."
HipHopDx noted that Azalea responded to the lyrics via Twitter writing: "I'm bored of the old men threatening young women as entertainment trend and much more interested in the young women getting $ trend … it's especially awkward because my 14 year old brother is the biggest Eminem fan and now the artist he admired says he wants to rape me … women in music have the bigger balls anyhow we endure much more harassment."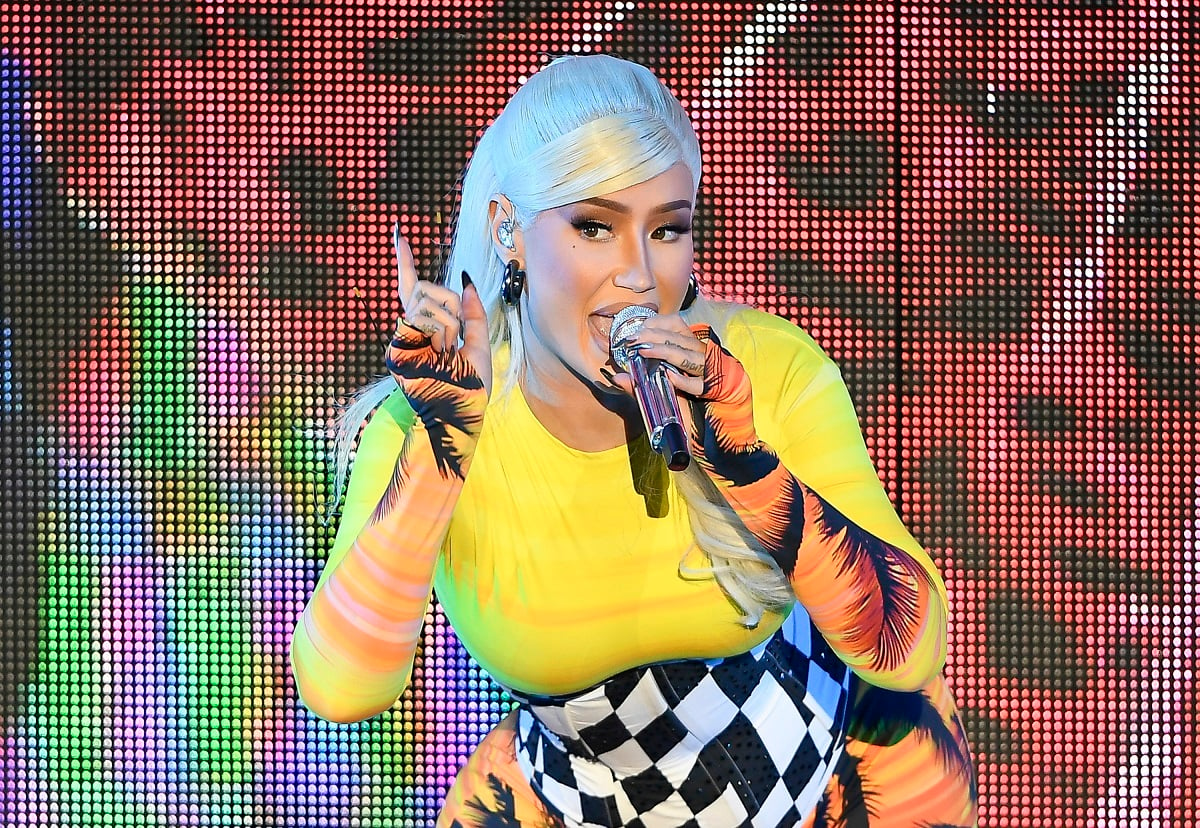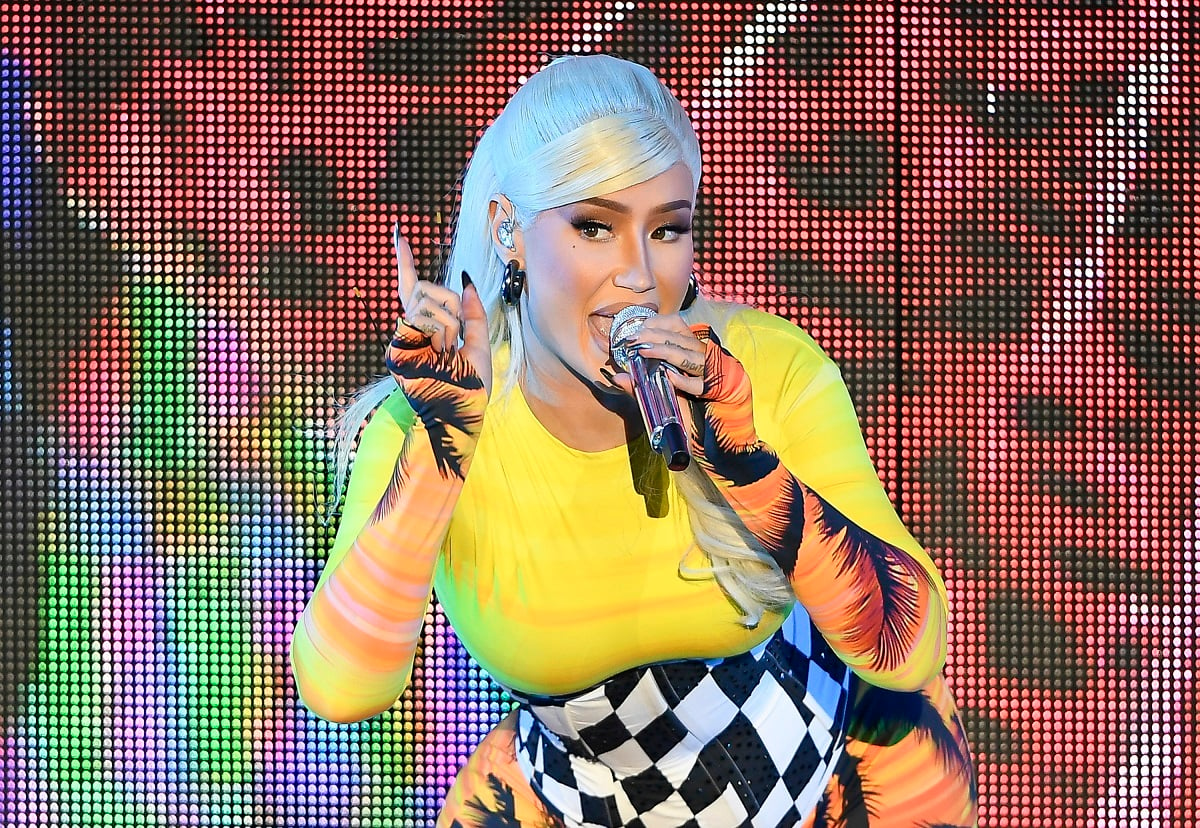 How Ariel Winter got involved in their beef
Four years later, Em mentioned Azalea in his Machine Gun Kelly diss track titled "Killshot" with the lyric: "You ain't never made a list next to no Biggie, no Jay. Next to Taylor Swift and that Iggy ho, you about to really blow." 
In response Azalea tweeted: "Diss songs shouldn't be filled with celebrity name drops to pad out lazy bars … And that's my unbiased opinion from a girl that watched this guy's set and sung the words in the crowd. I'd think it regardless. One of the greatest to do it, I'm NOT in dispute about that. But I do think the name dropping thing has become a crotch [sic] … Also let's talk about why it's lazy now; but wasn't in the earlier work. The earlier stuff was crazy, twisted and creative. This stuff feels more like picking names that fit easily into a rhyme scheme."
And that's when Ariel Winter got involved.
"Is she seriously calling out Eminem for having 'lazy bars'……. awkward because … I mean," the Modern Family actor tweeted.
Some of Azalea's fans slammed Winter for her tweet. She then explained that she wasn't trying to attack the "Work" rapper.
"I'm not attacking anyone. I respect her and think her music is great," Winter wrote. "I only commented because I've been a fan of Eminem my entire life and I understand his raps are meant to be outrageous to discuss social commentary in a different way … It would have been more impactful in my opinion to discuss how she felt about that comment instead of criticizing his lyricism … Difference of opinion with a female artist doesn't mean I hate women in the slightest. If anyone actually checked into what I believe instead of just making comments based on one tweet they saw in passing, that would be apparent."
Em and Azalea's feud was reignited the following year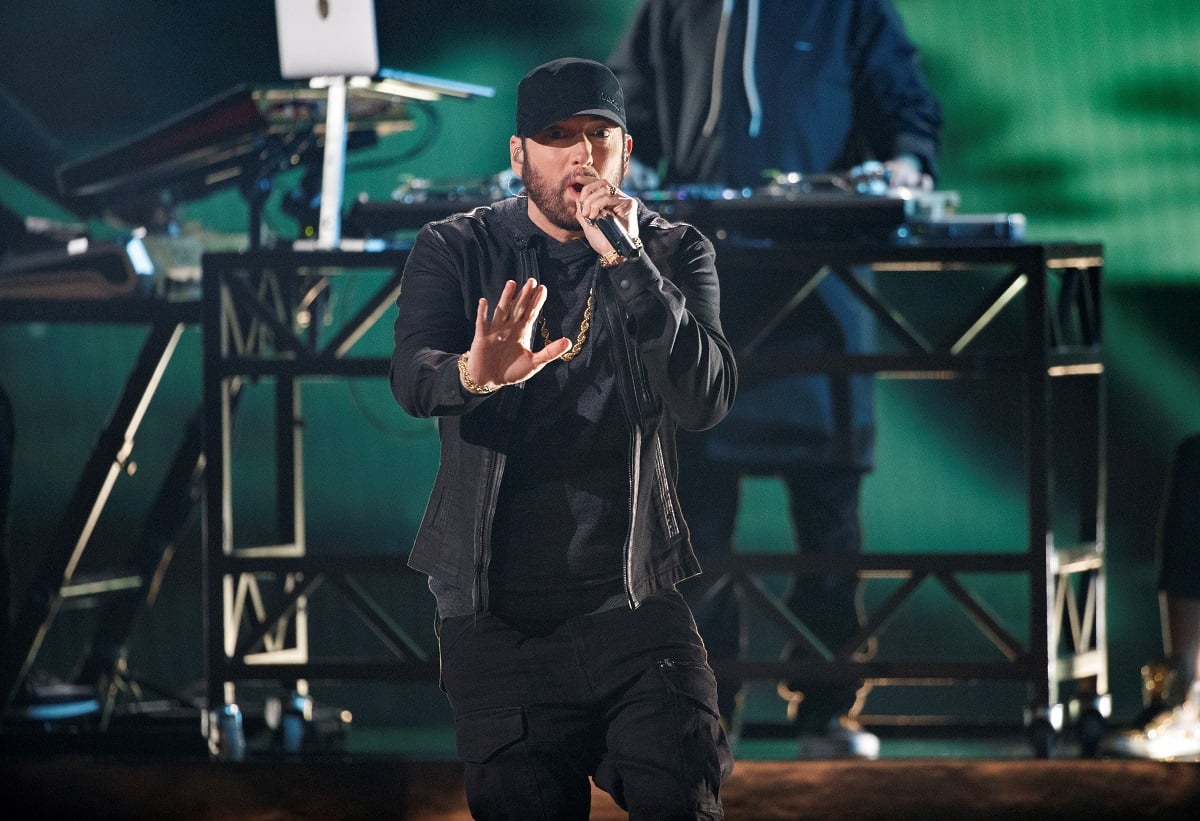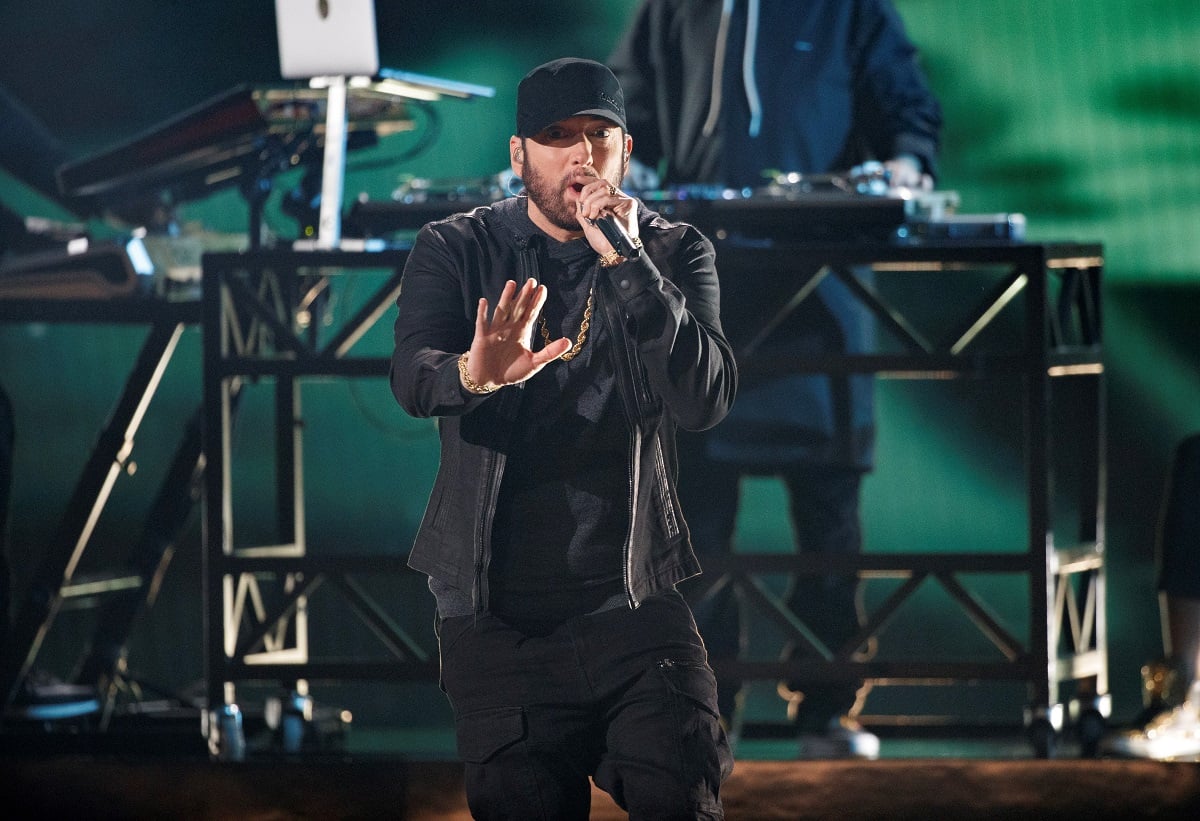 Things between Eminem and Azalea were quiet for a bit until 2019 when the "Stan" rapper reignited their feud with a line in "Bang" off the WWCD album.
In his verse Slim Shady raps: "Compare me to Manson, Marilyn or Charles. Compare me to Nas, Biggie, or Pac. Do not compare me to that Iggy b**** or all this f****** Milli Vanilli hip hop."