Inside Eminem's Feud With 'The Breakfast Club' Host Charlamagne Tha God
This is how Eminem's feud with 'The Breakfast Club' host Charlamagne Tha God started.
Eminem is no stranger to feuding with other celebrities. Throughout his career, Marshall Mathers has called out everyone from fellow rappers to popstars to actors. Even radio hosts aren't safe from hearing their name on a diss track.
Read on to find out why the "Stan" artist had beef with well-known morning show host Charlamagne Tha God.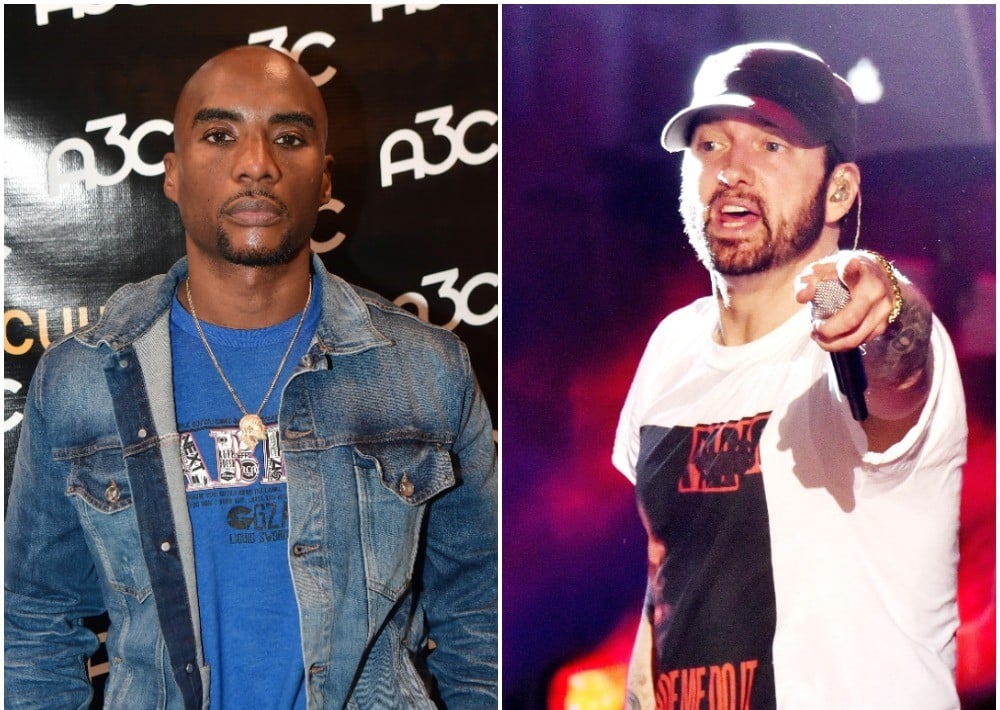 Who is Charlamagne Tha God?
For those who don't know, Charlamagne Tha God is a co-host of the nationally syndicated radio show The Breakfast Club with DJ Envy and Angela Yee.
Charlamagne was born Lenard McKelvey on June 29, 1978, in Moncks Corner, South Carolina. His career in radio started after he interned at a station in Charleston. He gained recognition as a host at Hot 103.9 (WHXT-FM) in Columbia. Charlamagne left South Carolina in 2006 and joined Wendy Williams' popular radio program out of New York City. He later began hosting The Breakfast Club, a.k.a. "The World's Most Dangerous Morning Show," for NYC's Power 105.1 FM.
Charlamagne, who was inducted into the Radio Hall of Fame in 2020, has been compared to Howard Stern due to his "bite my tongue for no one" mantra. And when he took a shot at Eminem a feud ignited.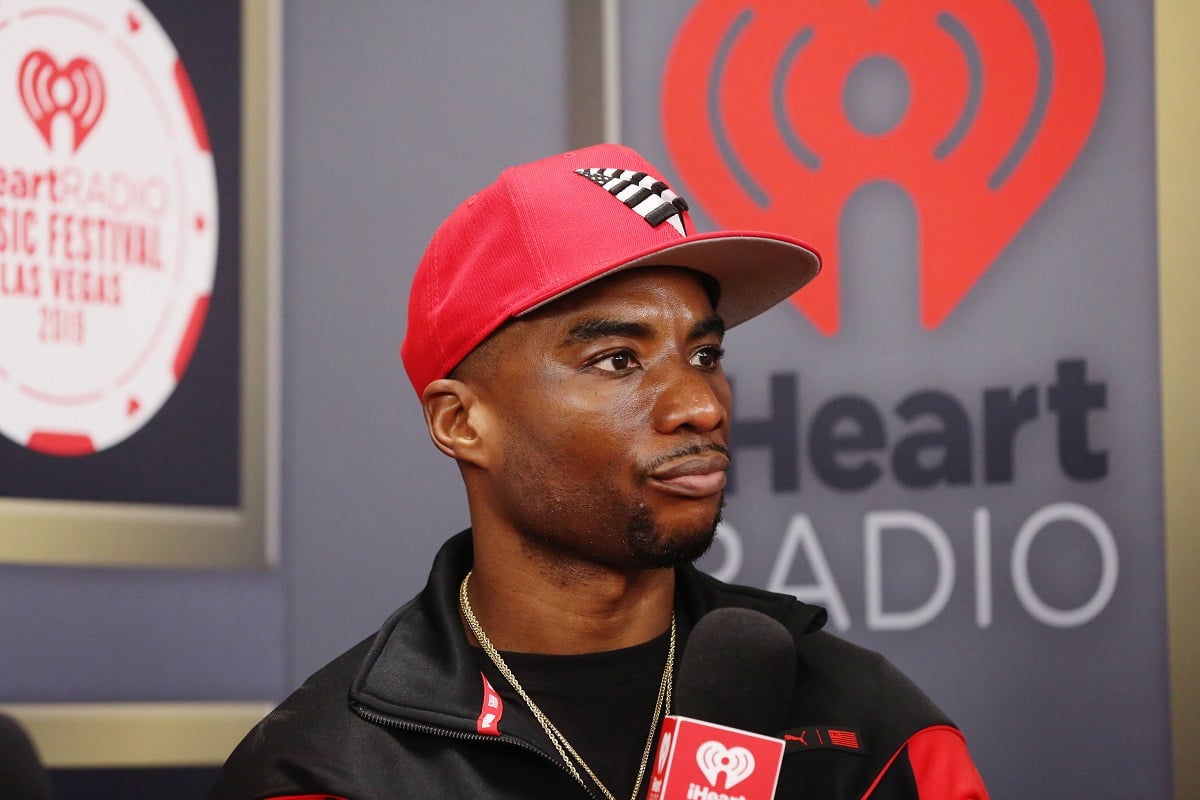 Eminem's diss and Charlamagne's response
After Slim Shady released his album Revival in 2017, Charlamagne said the record was trash. Once the rapper found out, he slammed the radio host on his Kamikaze album.
On "Ringer," Em raps: "Charlamagne gonna hate anyway, doesn't matter what I say/Give me Donkey of the Day." The hip-hop artist brought up Charlamagne again on the track "Fall" with the lyrics: "One last time for Charlamagne/If my response is late, it's just how long it takes/To hit my f*ckin' radar, I'm so far away."
Charlamagne explained how he felt about Em dissing him on Kamikaze telling Esquire: "It's always cool when you get immortalized on records. I am just happy that I have gotten to the level where rappers who can actually rap say my name in records, regardless if it's a diss or not. Early in my career, I was only being dissed by Chingy. Now I'm being dissed by Eminem. Life is great."
Charlamagne added that he thinks Eminem is one of the greatest lyricists calling him "a living legend, a rap God, [and] an icon."
Charlamagne's reaction to TikTok users who tried to cancel Eminem
In March 2020, Eminem was a talking point again for Charlamagne but this time he was reacting to Gen Z TikTok users who were trying to cancel the rapper over some of his past controversial lyrics.
"I think it's funny as f*ck when kids go back to the eras that they should not be even playing around in," the radio host said on his Brilliant Idiots podcast. "They are just playing old Eminem lyrics and doing what outrage culture does: Trying to build a case against Eminem. But I'm going to tell you why that will never work; that's Eminem's whole schtick."
Eminem himself later reacted to those who tried to get him canceled via his song "Tone Deaf" in which he rapped: "I won't stop even when my hair turns grey (I'm tone-deaf) / Cause they won't stop until they cancel me."