Inside 'Iron Chef' Host Alton Brown's 'Dramatic' and 'Grungy' Georgia Loft
Food Network fans know Alton Brown from his days hosting Good Eats. Now, he's back in the limelight and ready to host Netflix's Iron Chef: Quest for an Iron Legend. So, where does the infamous food star live? Here's everything to know about Alton Brown's house with a "grungy" feel.
Does Alton Brown live in Marietta, Georgia? Where is he from originally?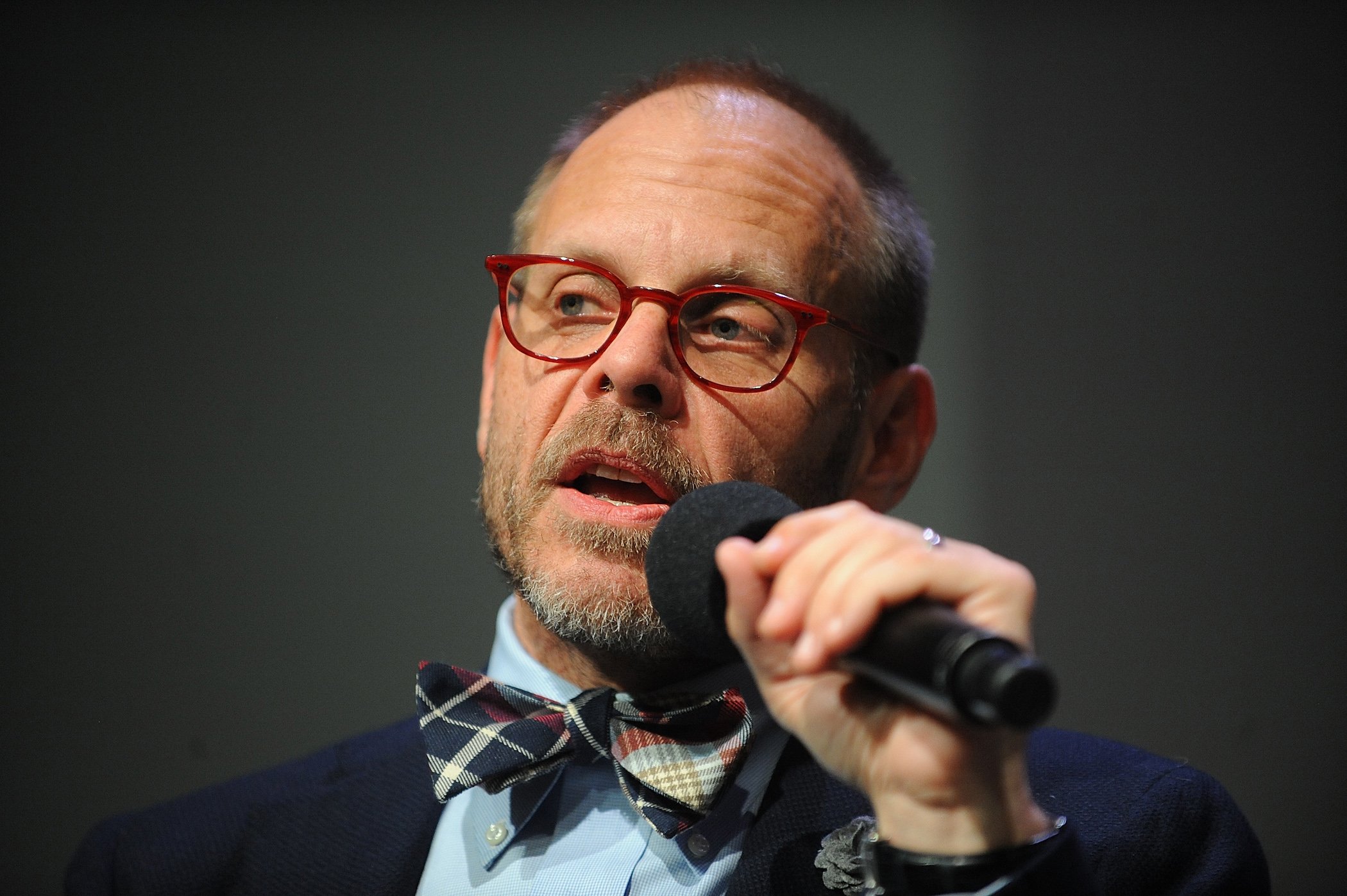 Alton Brown was born in Los Angeles, California, but his parents came from North Georgia. Now, he resides in Marietta, Georgia.
"I've lived here off and on since the early '90s," he told The Bitter Southerner. "I've gone away, but I've always come back."
As for his parents, he explained that they were both from Cornelia. "They got married and went to LA on their honeymoon and stayed. And had me," he told the publication. "My dad always wanted a radio station, and he had an opportunity to buy a radio station in Cleveland (Georgia) in the late '60s, and so they moved us back. I went from going to elementary school in North Hollywood, California, to a school where kids came without shoes."
After his father died and his mom remarried, Brown added that they moved to Lithonia, Georgia. "All I know is I got positively … and I'm going to use this word … the s***iest public education that was available at the time," he said.
His 'grungy' Georgia loft captures his and his wife's personality
While Alton Brown appears to have mixed feelings about his childhood in Georgia, he stayed there. He currently lives in a loft in Marietta.
According to Atlanta Magazine, Elizabeth Ingram designed the loft that she and Brown now share, as they married in 2018 after she designed the space. "He's a dramatic person and likes dramatic things," she explained. "I tend to like a more masculine look, too."
The magazine notes Alton Brown's home includes black custom bookcases from local furniture maker Subeau, navy blue flooring, industrial lights, and vintage finds to give the "dramatic" vibe. The couple has Polaroid photos and pieces from their travels on their walls. Brown also has a deep blue velvet couch and two walnut-encased swivel chairs from Ingram's personal furniture collection. The custom bookcases line the walls, filled with books, albums, and other personal trinkets.
"We like things a bit on the grungy side, worn … threadbare," Brown noted. "Neither of us trusts anything new that hasn't survived a street fight."
The home includes a bedroom for Brown's daughter, Zooey. Her room includes a brick wall with large windows, pink-red curtains, and a bedspread to match.
Photos from another bedroom (seemingly Brown and Ingram's) show the black platform bed frame and white bedding. Large plants are also scattered through the house.
One of the most unique aspects of Alton Brown's home is his kitchen. The couple repurposed old furniture to create a wood island, and they hung the pots on the wall. They also have an extensive coffee corner with coffee and espresso machines. "The kitchen is more like a hobby corner, and it's composed of all my favorite materials: wood, rock, steel," Alton told Atlanta.
What is Alton Brown's net worth? He hosts 'Iron Chef: Quest for an Iron Legend' next
Living in Georgia is certainly more affordable than living in Los Angeles, and we imagine Alton Brown loves this benefit to his house. So, what is his net worth overall?
According to Celebrity Net Worth, the Food Network star has a net worth of $13 million. And his net worth may increase even more with his involvement in Iron Chef: Quest for an Iron Legend. TVLine reports the new Netflix series premieres on June 15, 2022. Brown co-hosts alongside Top Chef winner Kristen Kish, and "The Chairman" (Mark Dacascos) will also return.
The new series brings five Iron Chefs back to compete against challengers. Additionally, "the competition's most successful Challenger will return to battle in a grand finale for the chance to be named the first-ever 'Iron Legend.'"
Check out Showbiz Cheat Sheet on Facebook!