Inside Jennifer Garner and Ina Garten's Unexpected Friendship
Food Network star Ina Garten and actress Jennifer Garner have formed the most unlikely of friendships considering their different careers and ages.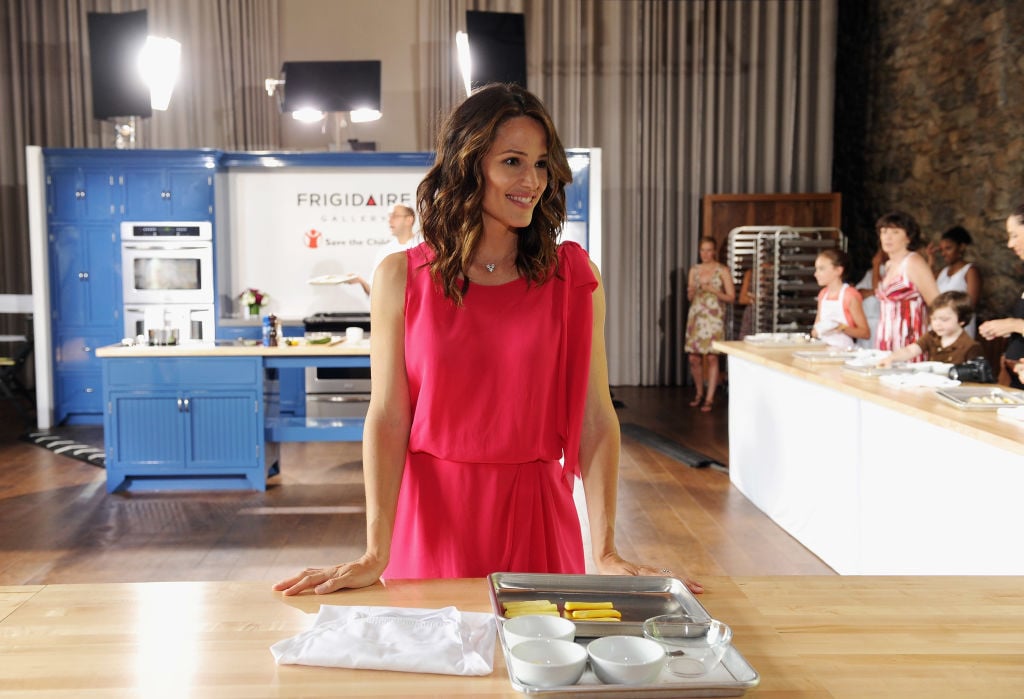 But neither of these considerations has put a hitch in what seems to be an authentic friendship with a love and appreciation of food as their binding agent.
Jennifer Garner has established herself as a serious foodie
From her frequent Instagram posts showing off her latest culinary creations to her visits with Food Network darling Ina Garten, Jennifer Garner has amassed some serious kitchen cred. Consider that Garner has also cooked alongside the infamously persnickety Martha Stewart, and her resume as a serious home cook is complete.
It's clear that three of the inspirations for her love of cooking are her children with actor Ben Affleck: Violet, 14, Seraphina, 11, and Samuel, 8, who all help out at mealtimes.
She told Delish in 2019, "We always have fresh homemade rolls, and they'll help me knead them and, you know, get them ready and make that dough. My middle daughter will make the mashed potatoes by herself…and they're great."
Garner's Instagram 'Pretend Cooking Show' was inspired by Ina Garten
The 48-year-old has been earning as much praise for her cooking efforts as for her acting. Her Instagram "Pretend Cooking Show" has drawn attention to her relatable and charming style along with a peek into her celebrity life.
Influenced by her friend Ina Garten's Barefoot Contessa Food Network show, Garner has made everything from pretzels and homemade bread to fish sticks and cheesecake on her pretend show. And, while there's been talk that the 13 Going On 30 star might be bringing her Instagram show to television, Garner put those rumors to rest on Facebook.
"No, thank you," she told a fan on Facebook Live. "I like doing a three- or four-minute version in my pajamas in my house… and I like being here but, no, that's as far as I go."
The Barefoot Contessa star, for her part, is delighted with her friend's cooking "show."
"Isn't she lovely?! I just think she's so wonderful," Garten told People in 2018. "I love her videos so much. She is adorable and smart and not at all performing—that's just who she is. I just think she's really special."
Garner and Garten really are good friends
The 72-year-old Garten explained in her conversation with People how she and Garner became such close friends.
"Somewhere along the line I found out that she liked my cookbooks and my TV show," she said, "so I asked if we could cook together. She was very sweet, she invited me to her birthday party. It was all girls in swimsuits—it was so Jennifer! It was so fun and not fancy, which is what she's like."
Garner feels the same way and it's clear not so much in what they say but in that, like true friends, they spend time together. They've shared birthdays and they've documented their visit to In-and-Out Burger with an Instagram post, with Garten saying "Only the best for my friend @jennifer.garner – dinner at @innout after my show in Costa Mesa, CA!! What a fun way to wrap up my fall book tour! #CookLikeaPro"
The two even joined forces for Thanksgiving in 2019 to serve a holiday dinner to a large crowd in California. Sponsored by the Walmart Community Initiative in California, the friends prepared hearty and healthy Thanksgiving dishes for almost 200 members of local nonprofit organizations and their loved ones.
Garner posted on Instagram after the event saying, "Thanksgiving is all about cooking and baking and it's also about just plain old being together. This evening had all of it – and we loved every minute."
We can't wait to see more Instagram posts from these two!