Inside Jesse Williams' Messy Personal Life Since Leaving 'Grey's Anatomy'
Since leaving 'Grey's Anatomy' after 12 seasons, Jesse Williams has moved on to other projects as both an actor and director, but his personal life has been pretty messy.
ARTICLE HIGHLIGHTS
Jesse Williams left Grey's Anatomy in 2021 after 12 seasons playing Dr. Jackson Avery.
He has since moved on to other professional projects as both an actor and director.
But his personal life has been pretty messy since leaving Grey's — including a nasty custody battle and an extortion attempt.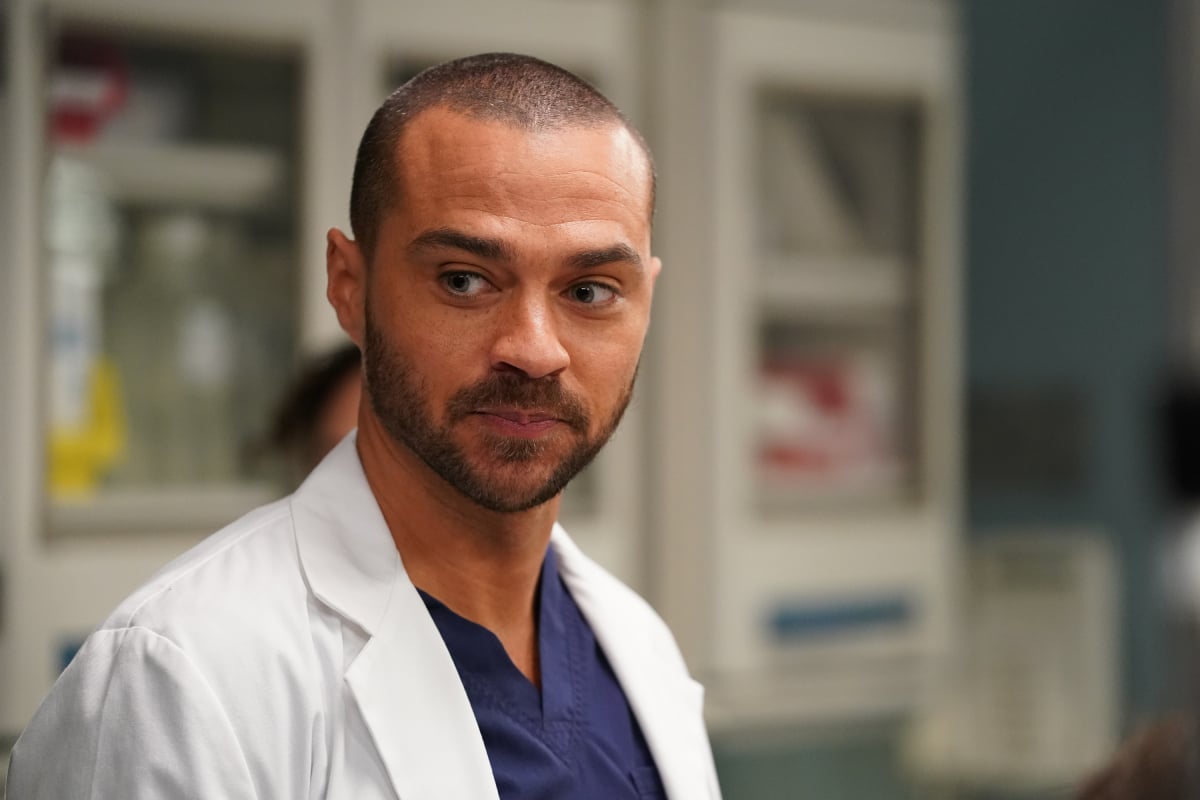 Jesse Williams left Grey's Anatomy in 2021 after 12 seasons starring as Dr. Jackson Avery. In the months since his exit, Williams has moved on to other professional projects as both an actor and director. But his personal life has been pretty messy.
Jesse Williams is in a custody battle with his ex-wife
Williams split from his ex-wife, Aryn Drake-Lee, in 2017 after four years of marriage and more than a decade together. They finalized their divorce in October 2020 after a lengthy court battle. And the former couple agreed to share joint legal and physical custody of their two children — Sadie, 8, and Maceo, 6. The court also ordered Williams to pay Drake-lee $40,000 per month in child support.
But in January 2022, Drake-Lee accused Williams of failing to comply with their co-parenting agreement. As a result, she petitioned the court for primary custody of the children. Instead of joint custody with Williams, Drake-Lee wants her ex to have visitation rights on the first, third, and fifth weekends of each month.
Aryn Drake-Lee says her ex-husband has changed since he left 'Grey's Anatomy'
According to Yahoo!, court documents show that Drake-Lee accused her ex-husband of not being transparent about his new work schedule since leaving Grey's Anatomy in May 2021.
She says that Williams' work schedule, his decision to fire their nanny in 2020 (whom she rehired), the pandemic, and other factors "have resulted in increased inconsistency, longer absences, regular last-minute cancellations, and other issues which are incredibly disruptive to our children's lives."
"I am requesting modification of the custody schedule and other provisions of the judgment to better reflect the new reality of our lives, and most importantly, properly and positively address the needs of our children," she wrote.
Jesse Williams' personal life has gotten messy
Drake-Lee claimed she has tried to communicate with Williams to resolve these issues, but she hasn't had any luck. She says that since leaving Grey's, Williams gives her "very little notice" about his work schedule that keeps him away for weeks. And it causes him to "cancel his custodial time."
"When I've reminded Jesse of his cancellations and informed him of plans made because of said cancellations, he has resorted to erratic behavior to try to force me to acquiesce to his demands," Drake-Lee's court filing reads. "He calls me names, uses threatening language and intimidation tactics such as threatening to send the police to my home, causing me to fear for my and our children's safety."
In early February, Williams' responded to Drake-Lee's claims by filing papers against her with accusations of "repeated violations of court orders" and "erratic, gatekeeping behavior."
The 'Grey's Anatomy' alum responds to his ex-wife's claims
According to US Weekly, Williams claims that his ex-wife has "become increasingly controlling and restrictive" of the time he has with their children. The Grey's Anatomy alum accused his ex of taking the kids from school or his own front yard on his custodial days. He also accused her of ignoring his FaceTime calls.
But that's not all. Williams also accused Drake-Lee of having "manic outbursts in front of the children."
He pointed to a specific incident in October 2021 when she allegedly screamed at Williams and "yanked Sadie from my arms like a rag doll."
Williams also called Drake-Lee's legal filings "unreasonable."
He also described her behavior as "a perpetual loop of the same disproven, unsupported tales and flagrant disrespect for the court's orders."
Jesse Williams is also involved in a lawsuit
In addition to his child custody drama, Williams is facing another legal battle. One that his lawyers call a "blatant attempt to extort" the actor. The Daily Mail reports that the 41-year-old was involved in a car accident in January 2020 with a woman named Paula Bruce.
She is now accusing Williams of a hit-and-run, and she's suing the actor for $1.6 million to take care of her injuries and emotional distress. However, Williams' legal team says the actor didn't flee the scene. They say that insurance information was exchanged, pictures were taken, and the police were contacted.
Williams' attorney William Briggs says this lawsuit is an extortion attempt because the insurance companies have already handled the matter. He promised they would fight the lawsuit and prove that the Grey's Anatomy star did everything he was legally obligated to do after the accident.
Grey's Anatomy returns with new episodes on Feb. 24 on ABC.