Inside Mariah Carey's Legal Battle For 'All I Want For Christmas Is You'
No other music artist does Christmas quite like Mariah Carey. Every year, fans wait to see how Carey will celebrate and how she'll capitalize on the longstanding success of her single "All I Want For Christmas Is You." As it turns out, another artist believes Carey produced a copycat version of his single of the same title and wants her to pay up all these years later.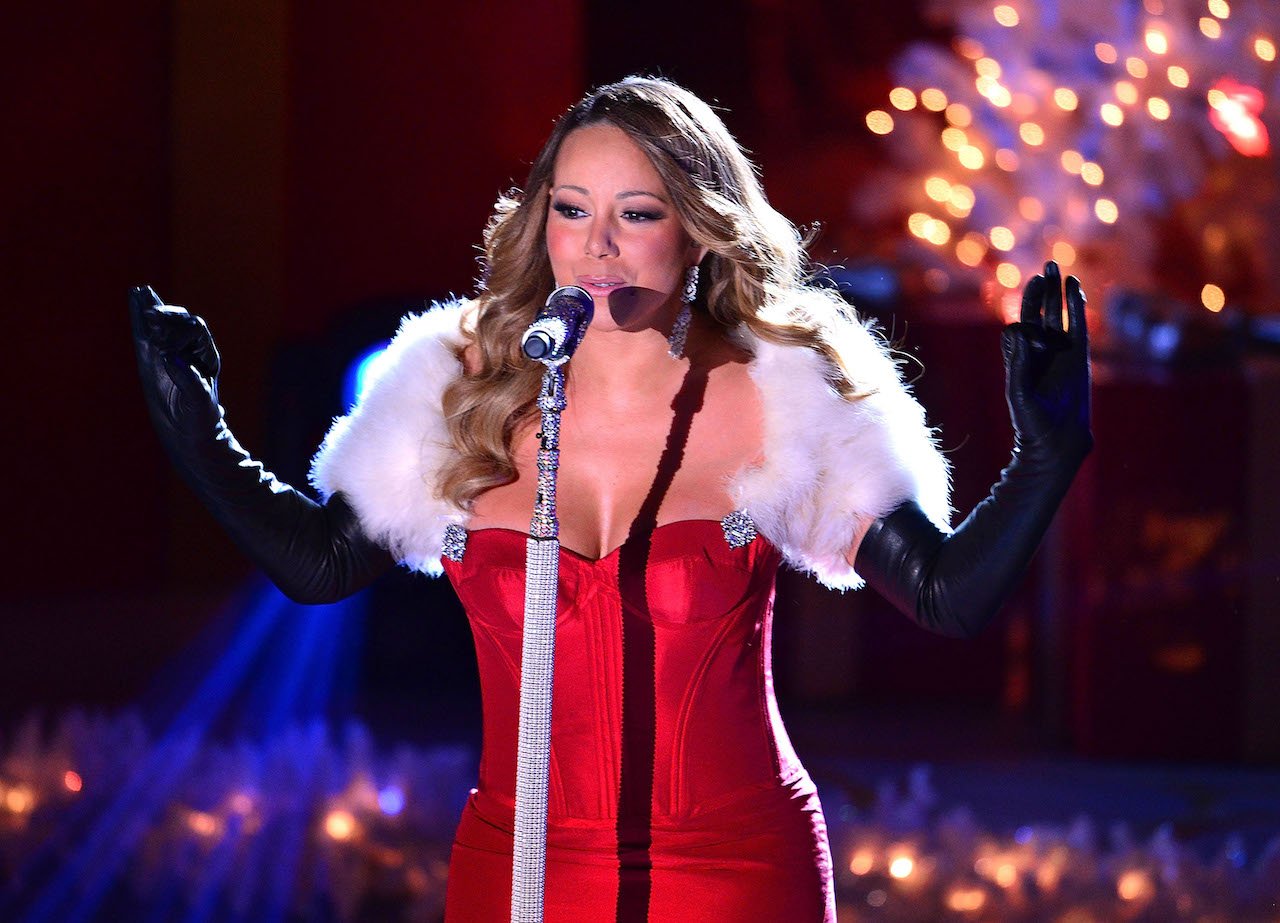 "All I Want For Christmas Is You" was released in 1994
Carey released the single as part of her holiday album Merry Christmas. At the time of the song's release, Christmas music by pop artists were not popular. But Carey would be the one to break the mold.
Considering the history of artists who'd released holiday jams before her, Carey didn't think she'd have a different fate. In a Billboard interview around the song's 20th anniversary, Carey admitted she thought the song would flop. "Nooo, [I didn't think it would be a big hit]," she said at the time. "20 years ago, Christmas music and Christmas albums by artists weren't the big deal that they are today. Back then, you didn't have a lot of artists with Christmas albums; It wasn't a known science at all back then, and there was nobody who did new, big Christmas songs."
The album was the second best-selling holiday album that year, selling over 1.8 million copies. Other popular singles from the album include her rendition of "Joy To The World," "O Holy Night," "Hark! The Herald Angels Sing" / "Gloria (In Excelsis Deo)"," and "Christmas (Baby Please Come Home)."
Mariah Carey is being sued for copyright infringement over the song
Carey may be the self-proclaimed "Queen of Christmas" thanks to her love and success with the holiday but a fellow songwriter is alleging she ripped him off. Madame Noire reports that a songwriter who claims he co-wrote a track of the same title five years before Carey dropped her single is suing her for copyright infringement.
Andy Stone filed the lawsuit on June 3 in New Orleans. He is seeking $20 million in damages. In the suit, Stone says his country-pop band Vince Vance & the Valiants recorded and released their version in Nashville in 1989 along with a music video. He also says their version spent time on the Billboard charts in 1993 and received "extensive airplay."
He claims Carey and her co-writer (also listed on the suit) exploited his "popularity and unique style," despite the versions differing in their lyrics and melodies. It's important to note that Stone claims no one ever asked his permission to use the song's title.
The song recently made history
"All I Want for Christmas Is You" reached new heights on Dec. 3, 2021 when the RIAA (Recording Industry Association of America) presented Carey with a Diamond Award for it. The song is the first and currently only holiday single to ever receive a diamond status – meaning its sold 10 million copies.
"The continued love for my song never ceases to amaze me and fill my heart with a multitude of emotions," Carey said in a press release, as reported by People Magazine. "It blows my mind that 'All I Want for Christmas is You' has endured different eras of the music industry. The RIAA DIAMOND award?! Wowww! I'm so fortunate to have the greatest fans on Earth, my Lambily, who continue to support my legacy. I love you."
The singer also celebrated the feat on social media by sharing a photo of herself posing with her Diamond Award trophy, captioning the photo, "Diamonds are a girl's best friend," alongside a heart and diamond emoji.
Her longtime label Sony Music is also proud. "Mariah is the Queen of Christmas," President of the Commercial Music Group at Sony Music Entertainment, Richard Story said in a statement. "Her Sony Music family congratulates her on breaking yet another record, and continuing to make history as the first and only artist to achieve this incredible milestone."
RELATED: Mariah Carey Explains Why She Creates 'the Perfect Christmas' Every Year