Inside Mariah Carey's Magnificent Mansions and Her 'Skyscraper on Wheels'
Get a look inside some of the beautiful homes Mariah Carey has lived in as well as her longtime Manhattan apartment and $1 million luxury RV.
Mariah Carey is one of those artists who needs no introduction. Just about everyone has heard of her and can probably recite a few of her hits from her popular ballad "Hero" to her famous holiday tune "All I Want for Christmas Is You."
The Queen of Christmas has been in the music business since the early '90s and has become one of the best-selling recording artists of all time. She's also an actor, an author, and mother to twins Monroe and Moroccan. With her estimated net worth falling between $300-$500 million, Carey has an impressive real estate portfolio as well. Here's a look inside some of Mimi's mansions on both coasts and the details on her $1.8 million luxury RV.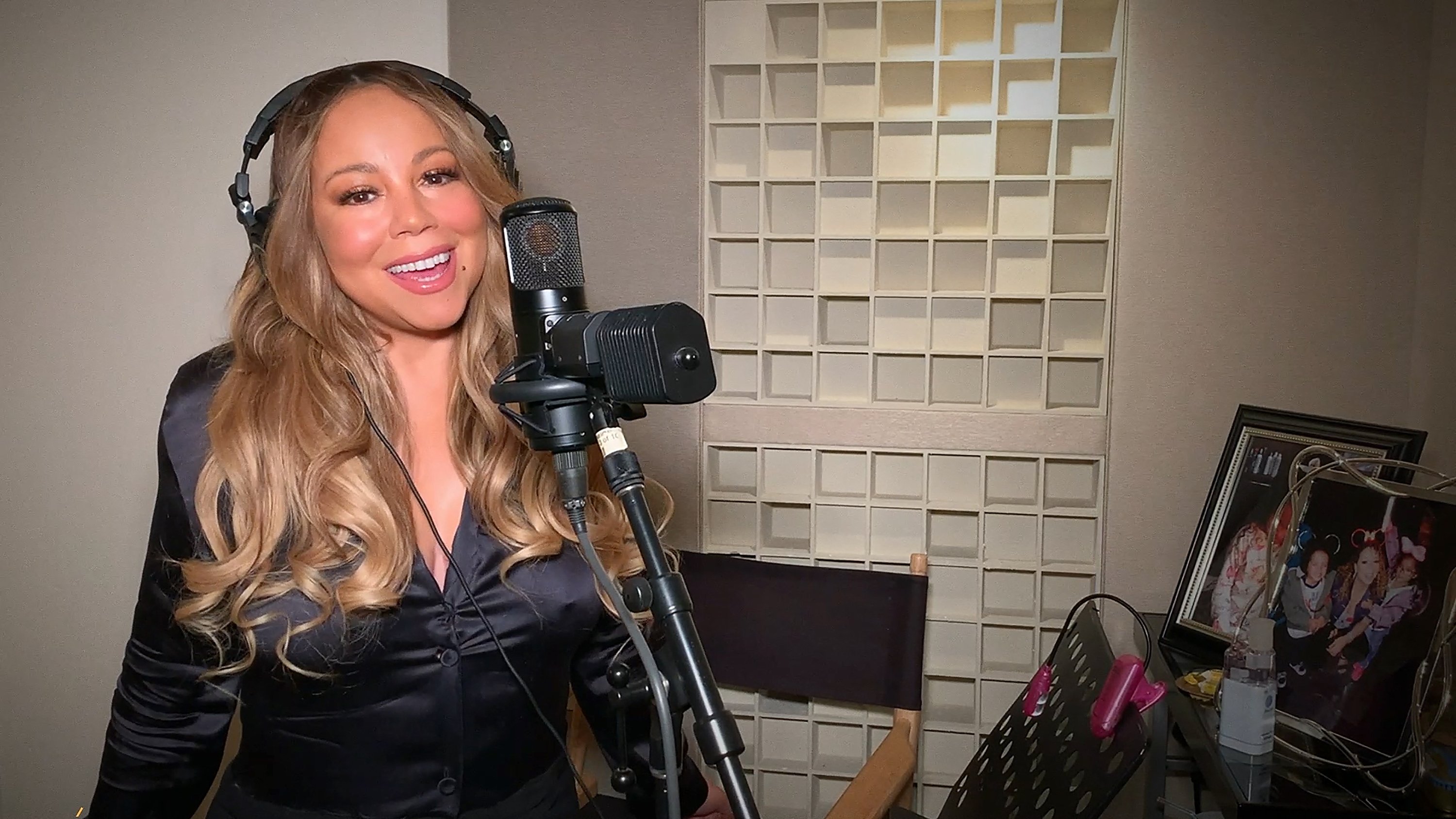 Carey's quarantine New York mansion
During the start of the coronavirus (COVID-19) pandemic in 2020, Carey left the crowded Big Apple with her children as well as a few staff members and rented out a grand estate in New York's Westchester County.
She dubbed the 10,500 square feet mansion her "COVID-quarantine pod." The multi-acre property has six bedrooms and seven bathrooms plus four powder rooms. The house has a gourmet kitchen and an adjoining breakfast room where Carey and her "pod" could eat their meals together. There is also a lounge with a 900-gallon saltwater fish tank, a fitness room, a home theater with a wet bar, and a game room that helped keep everyone entertained during the lockdowns.
But the best thing about this property is the 50,000-gallon swimming pool. It's made to look like a violin that features almost half-a-million glass tiles with fiber optic strands that light up for extra pizzaz. A spa serves as the violin's chin rest and two koi ponds form the bow.
Her longtime Manhattan apartment and California estates
Carey owned another beautiful estate back when she was married to Nick Cannon. The Bel Air pad they once occupied, known as "Fleur de Lys" is 11,750 square feet with six bedrooms and nine bathrooms spread out over three floors. It sits on three acres of land and was where the late Farrah Fawcett called home for more than two decades. It has multiple formal living and dining rooms and comes with several amenities including a home theater, a game room, a recording studio, an indoor basketball court, and a huge walk-in closet. But that's not all this house also boasts an entertainment lounge with a fireplace, a bar, an extra-long swimming pool, a sunken spa, a small putting green, and views over the Stone Canyon Reservoir. The former couple sold it in 2015 for $9 million.
In 2018, Carey moved into a new mansion in Beverly Hills. This abode is right around 10,300 square feet and has eight bedrooms and eight bathrooms. The Mediterranean-style home was reportedly once rented by Carey's foe Nicki Minaj and goes for $35,000 a month. It has a grand entryway, high ceilings, open-plan living and dining rooms, an eat-in kitchen, and an expansive family room with plenty of windows. French doors lead outside to a massive space complete with an outdoor kitchen, terraces, and a swimming pool and spa.
Another place the "We Belong Together" singer calls home is her Manhattan apartment which she purchased back in 1999. She paid $5.5 million for the Tribeca penthouse and then purchased the unit below it too for $3.5 million. The triplex features a grand foyer, limestone and bronze-plated floors, an amazing walk-in closet, as well as a movie theatre, and an aquarium.
These days, the songbird owns a place in Atlanta as well.
Carey also has a luxurious RV
But it's not just mansions Mariah has rented and purchased over the years, she also has a luxurious RV. Carey's RV is so fabulous that the designer refers to it as a "Skyscraper on Wheels."
Carey dropped $1.8 million on the two-story RV in 2015. Mimi's home on wheels is more than 10,000 square feet and boasts a living room, a make-up area, and a kitchen. The kitchen has wood cabinetry, a custom stove-top, a convection oven, a hidden fridge, and a $4,000 Kangen Water machine. 
Upstairs you'll find an entertainment room where 30 people can sit comfortably and the roof actually pops up to make the space even more open.
Click here to see photos of the RV via Hotcars.com.