Inside Marilyn Manson and Johnny Depp's Bizarre Relationship and What Their Matching Friendship Tattoos Say
Shock rocker Marilyn Manson and Hollywood star Johnny Depp have been friends for years. The "Tainted Love" artist has shown his support for his pal since the '90s by attending several of the actor's movie premieres. And Depp has taken the stage alongside Manson over the years to play guitar at a number of his shows.
They two are so close that they even tapped each other for important roles and have matching tattoos. Here's more on their unique friendship and why it sometimes raises eyebrows.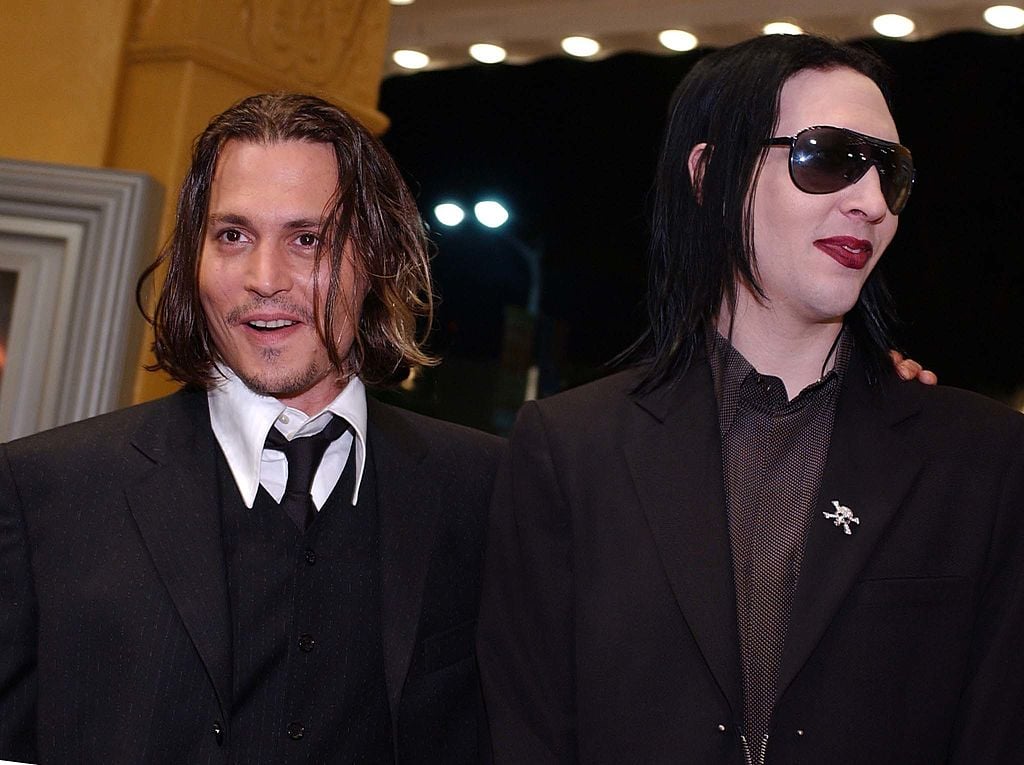 Depp gave Manson a house, the rocker gave him prosthetic breasts
ABC News noted that some of Depp's movie premieres Manson has been spotted at include Sleepy Hollow and Blow. After seeing the latter, the "Sweet Dreams (Are Made of This)" vocalist wanted the wig the actor wore in the film so her proposed trade and ended up giving Depp the prosthetic breasts he wore on the cover of his third album.
"I did trade my breasts from Mechanical Animals for Johnny's wig from Blow," Manson said according to Yahoo! News.
Manson also stated that Depp gifted him a house after the rocker stayed at the home and said it was nicer than a place he had just bought the previous week. Manson recalled his friend telling him: "'Well I would just give you this house.' And I said, 'Well, you could have told me a week ago motherf*cker. One week ago you could've told me but thanks.' So now I have two houses, so that's really awesome."
RELATED: What Amber Heard Really Did With $7 Million Settlement From Johnny Depp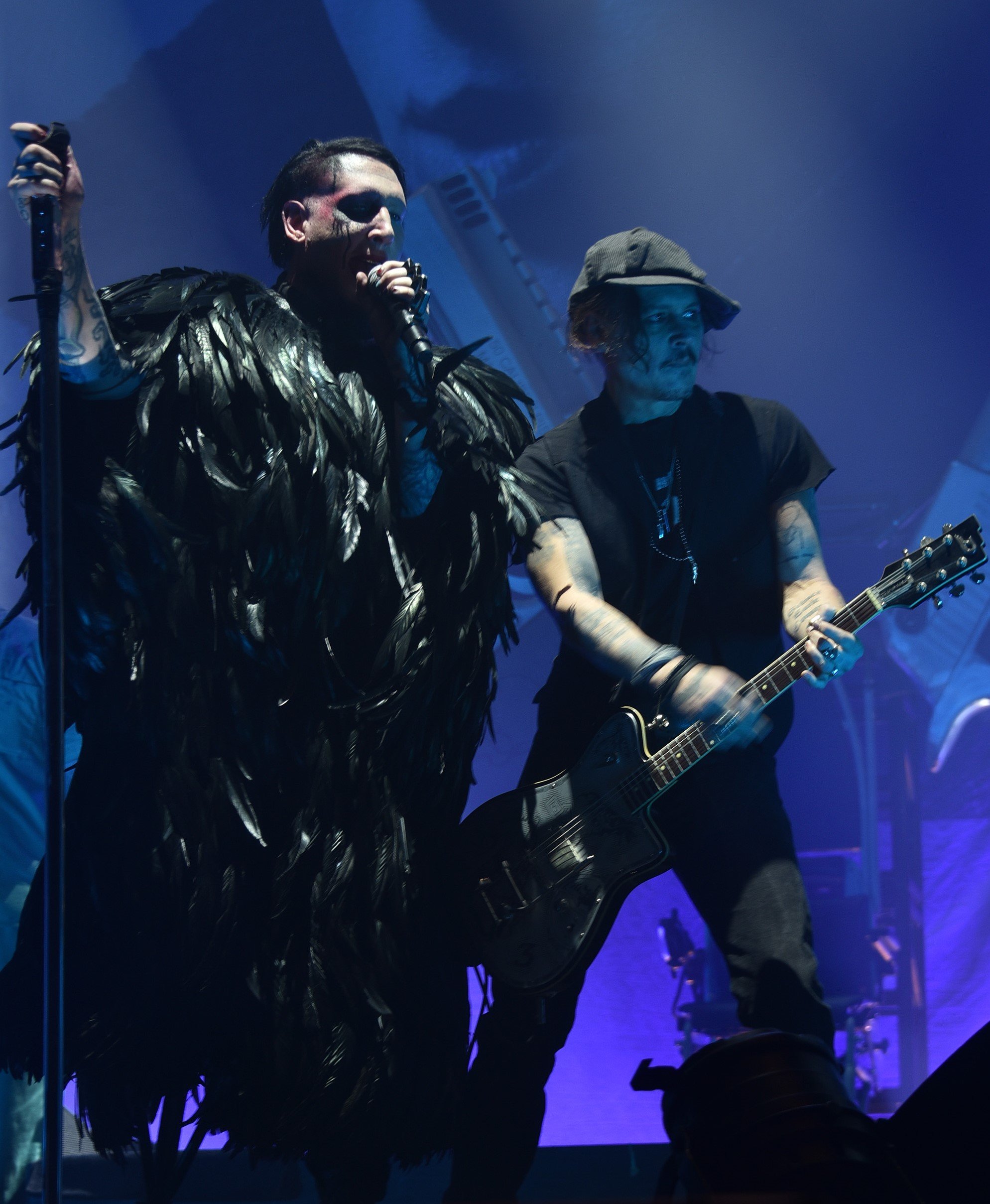 They're best friends and Manson is the godfather of Depp's daughter
Manson and Depp have worked together in the past as Manson tapped his buddy to be in his music videos "Say10" and "Kill4Me." 
The Alice in Wonderland star proved just how close their families are too when he asked Manson to be the godfather of his daughter, Lily-Rose Depp.
The two are the best of friends even though Manson tried urinating and defecating on Depp's Walk of Fame star. He actually claims to have tried that with journalist Hunter S. Thompson and Depp himself.
"We proceeded to try to piss and/or sh*t upon Johnny's Walk of Fame star that he had just gotten… Hunter, Johnny, and me but the three of us could not muster up either so we ended up just coming back home," Manson shared via NME.
What their matching tattoos say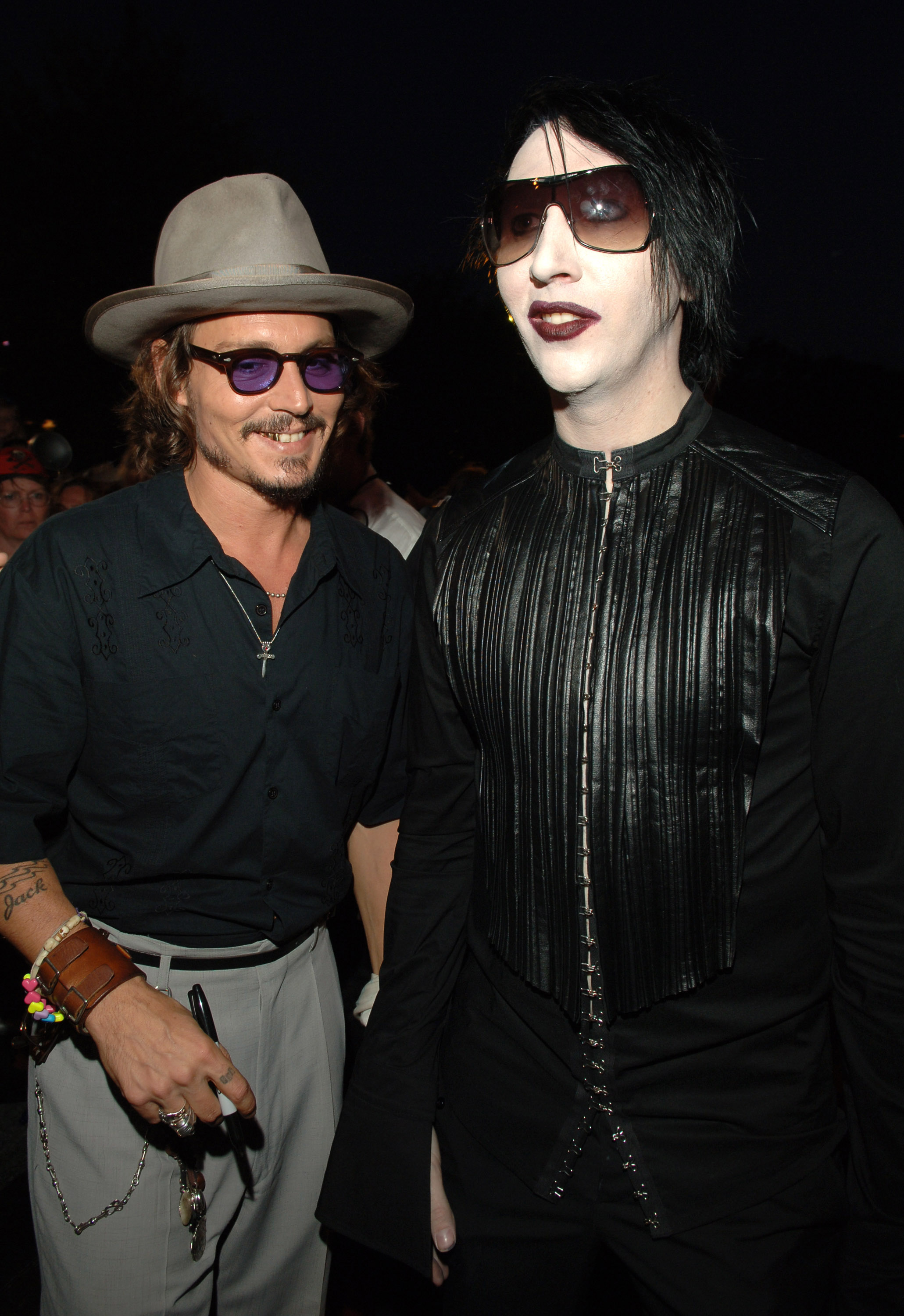 The friends have a couple matching tattoos as well.
Manson revealed to Rolling Stone that they both have "Charles Baudelaire, the flowers of evil, this giant skeleton thing" on their backs and the phrase "no reason" on their wrists.
The musician, however, didn't give specifics about the story behind the matching ink as he told the publication: "[It's] kind of a secret. People say to us, 'Why did you get that?' And we say, 'No reason.'"