Inside Mariska Hargitay and Peter Hermann's Tragic Adoption Story Before They Adopted Their 2 Kids
Adoption can be a truly rewarding and wonderful thing, as Mariska Hargitay and her husband, Peter Hermann, know all too well. Hargitay is known for her iconic role in Law & Order: SVU, which is where she met her husband who played a lawyer named Trevor Langan, in 2002. The couple wed in 2004, and then came their first child, August, in 2006 when Hargitay was 42. From there, they adopted two children in the span of one year, Amaya and Andrew. But before the family became five, there was a tragedy in the form of an adoption that fell through.
Mariska Hargitay and Peter Hermann's tragic adoption story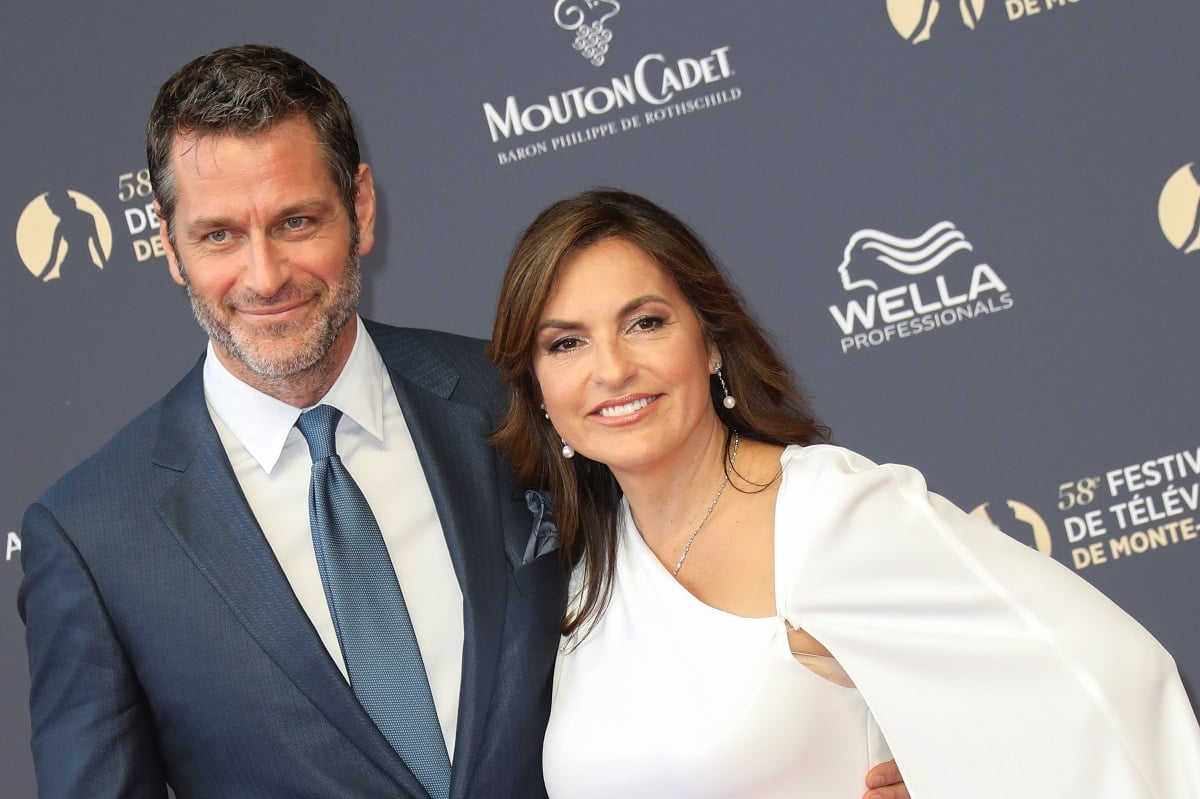 Hargitay has known for a long time that she wanted to adopt. However, the situation was extremely trying for her and Hermann, and on one occasion, they had to give up the child to the birth mother after the mother changed her mind about the adoption. It was a hard time for them, as you might imagine.
In 2012, Hargitay spoke to Good Housekeeping about their adoption journey and what that entailed before finding Amaya and Andrew in 2011. Hargitay says adopting "was always part of the plan." A few years after having August, the couple found an adoption lawyer, and the process began. They had to undergo the vetting process that included a visit to their place. But it wasn't smooth sailing in the slightest. They actually dealt with possible adoptions that led nowhere on multiple occasions before finding a woman having a child nearby.
"There were several cases that didn't work out," Hargitay said. "A lot of different kinds of complications. Then, after disappointments, came the big hope — which ended up being dashed."
They were introduced to a woman who was having a girl. Hargitay really seemed to like the birth mother, and she was the only person the woman met with as far as a potential adoption goes. After spending time with her, it seemed like Hargitay and Hermann would be opening their arms to this new little bundle of joy. Then Hargitay got the call that the baby was on the way.
Hargitay and her husband were there to hold what they thought would be their daughter, and they even named her. But the happiness didn't last. The woman changed her mind about it a few days later, and the couple suffered a tragic loss. Hargitay says, "the long and short of it: The birth mother changed her mind." She also recalls "it was nothing short of devastating." Hargitay and Hermann had to give up the child to the birth mother after two days with her in a tragic turn of events. Despite the heart-wrenching situation, Hargitay calls it, "probably the greatest, happiest ending."
"And so when she changed her mind, I felt honored to be part of the process. It was a profound blessing to have been part of the making of a union …," Hargitay says about the tragic situation for her family.
Mariska Hargitay and Peter Hermann went on to adopt 2 babies in the same year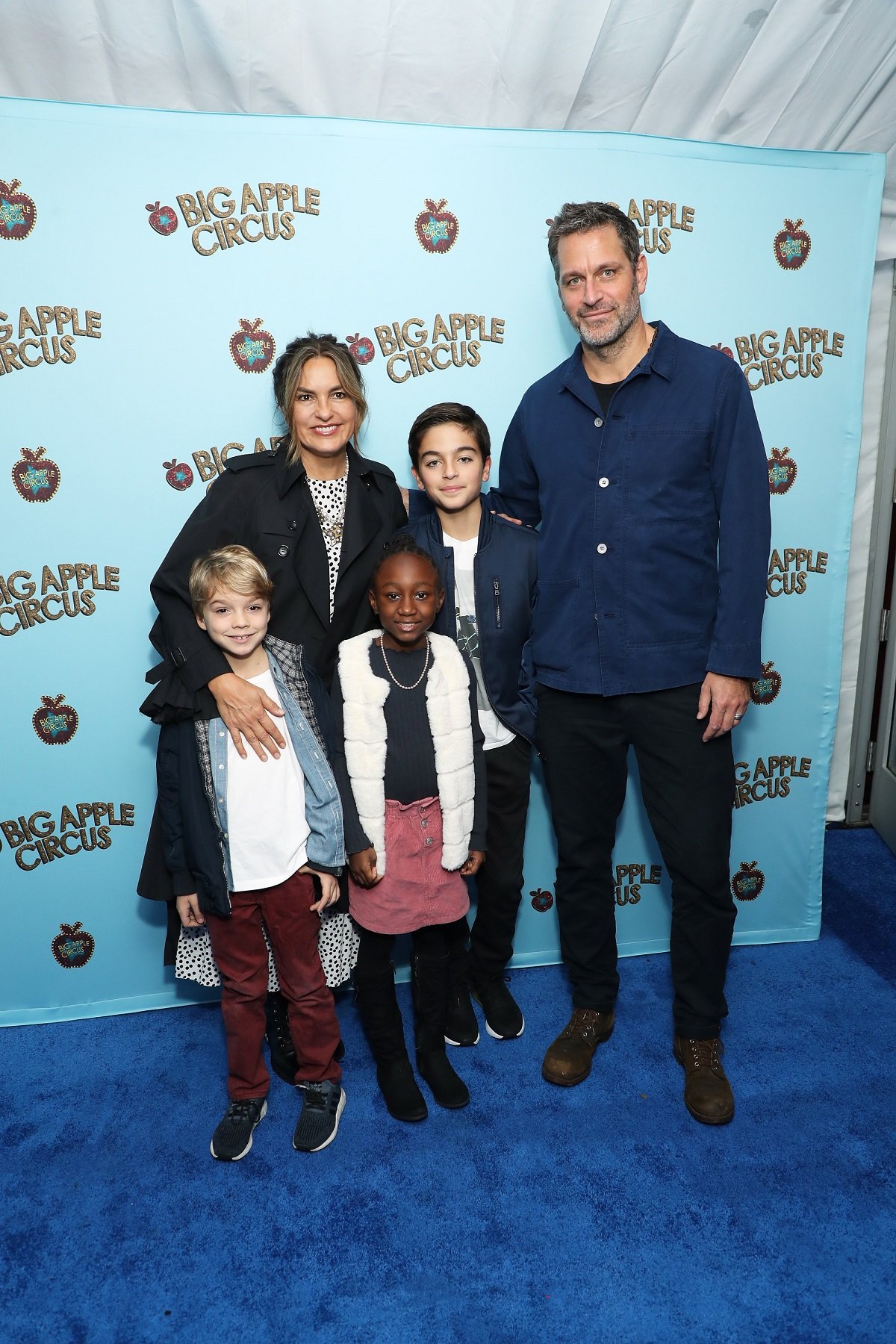 RELATED: Mariska Hargitay's Virtual Reunion With Christopher Meloni Has Fans Excited
Hargitay and Hermann finally had their chance to adopt with Amaya in 2011. Their adoption lawyer introduced them to another mother, and everything seemed to fall into place. Hargitay was even there when Amaya was born, helping in the process and all. The plan after welcoming Amaya into their family was to wait a year and a half before adopting again, but that's not how it all worked out.
After receiving a phone call from their lawyer, the couple was told about another child that was two months premature and leaving a hospital. Everything was perfectly timed, as Hargitay and Hermann had already completed their home study that's required. They went for it, and very quickly had their new son in their arms. They named him Andrew after a good friend who had recently died. Hargitay and Hermann adopted Andrew the same year as Amaya, and their family was complete.
"I don't really know what to say about it, other than it was a no-brainer," Hargitay said. "Peter and I both thought, Let's do it! I'm in! It was like…a miracle. And I don't use that word lightly. I've never made a bigger decision so quickly. The whole thing happened in a total of two days."
Hargitay 'learned very young that families are made so many different ways'
Hargitay lost her mother, Jayne Mansfield, in 1967 when she died in a car accident along with her boyfriend, Sam Brody. Their driver, Ronald B. Harrison, was also killed. Hargitay was in the car at the time along with her brothers. She spoke on The View in 2018, and was asked if losing her mother had anything to do with her adopting children. She admits that she learned that "families are made so many different ways."
"You know, I grew up with, I have more siblings, there's a whole slew of us, but I grew up with my two brothers," Hargitay said on The View. "And three was sort of a magic number for us. And I had a fantastic stepmother, and I just loved and learned very young that families are made so many different ways. And from the time I was this big, I knew that I wanted to adopt. Because I felt like, I just felt like I might know what to do."
Despite the initial tragic adoption attempt, it all worked out, as Hargitay and Hermann are living contently with August, Amaya, and Andrew as a happy family.