Inside Michael Jordan's Exquisite Megamansion That Nobody Wants to Buy
Michael Jordan is a former professional basketball player. To many, Jordan is the greatest basketball player of all time, and by any measure, he is certainly one of the greats.
Not only did Jordan receive renown for his work in the sporting world, but he has become one of the few sports stars who is known and beloved by pop culture fans of all ages. Whether fans know Jordan for his movie work (in films like Space Jam) or for his hugely lucrative product investments, there's no doubt that Jordan is a worldwide icon.
In spite of all of his successes, Jordan has been notably unsuccessful when it comes to selling his Illinois-based mansion. 
Michael Jordan is a cultural icon
Jordan was born in New York in 1963. He became proficient at college basketball, eventually joining the Chicago Bulls in 1984.
In short order, Jordan became the Bulls' prize player, a crowd favorite as well as one of the best defensive players that the team had seen in years. His uncanny ability to leap high into the air earned him the nickname "Air Jordan," and over the years, he scored dozens of awards and accolades, including six NBA Finals Most Valuable Player Awards.
While Jordan is most closely associated with the sport of basketball, he has also been heavily involved in baseball and golf. He has been a part of multiple successful product launches, including the iconic Air Jordan sneakers by Nike.
These days, Jordan is retired from playing sports, but he remains a public figure, beloved by fans all around the world. 
What is Michael Jordan's net worth?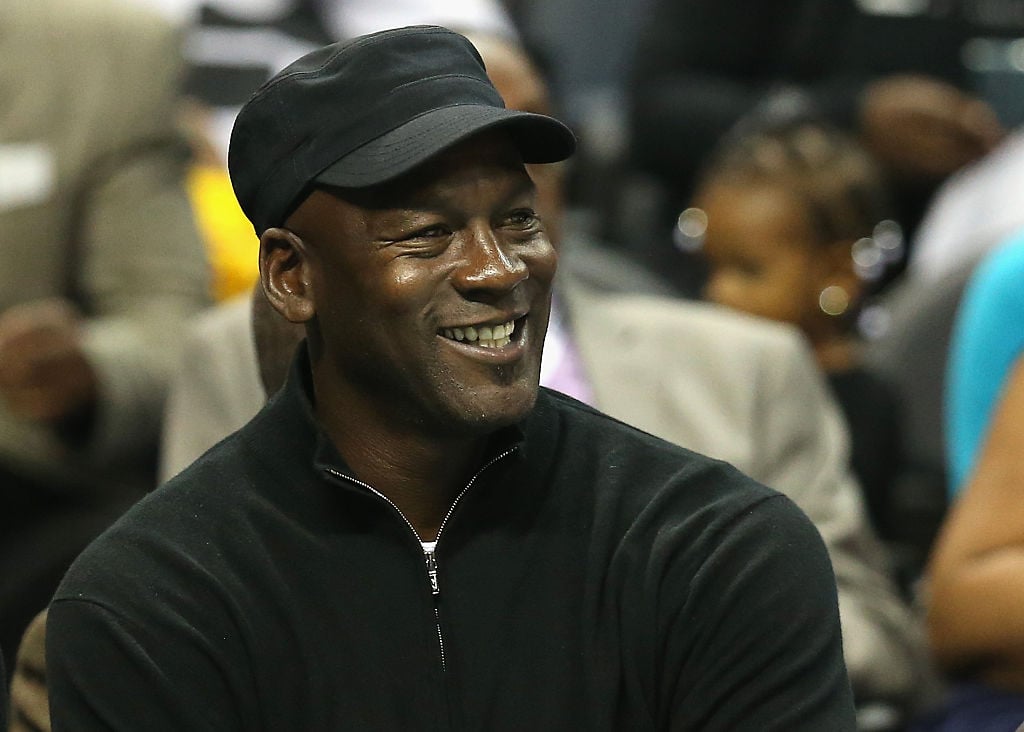 Jordan became fabulously wealthy in the '90s, following his success on the basketball court. His product launches and pop culture projects helped to grow his fortune even further, and these days, Jordan's net worth is reported to be $2.2 billion. Still, all of Jordan's wealth has not helped him to offload one particularly expensive piece of property that he holds in Illinois, the hometown of the team that he represented for so many years. 
Michael Jordan's fully customized mansion has been on the market for nine years
For fans who want to own their own piece of Jordan history, his Illinois-based mansion is available for purchase — at the price of only $15 million dollars. Jordan originally bought the mansion in 1991, according to the New York Post, which was the same year that he won his first of six NBA championships.
Jordan did a full renovation on the house, customizing it specifically to fit his needs. He had the number "23" welded onto the front gate, added a full basketball court and fitness center, and added modern appliances all throughout the 7-acre home. It took four years for Jordan to complete the compound. 
In 2009, the 56,000 square foot home underwent a total renovation, including a gourmet chef's kitchen. Only three years later, Jordan listed the 16-bathroom home for $29 million.
Unfortunately, no one snapped the home up, and it sat on the market — where it still sits, nine years after it was first listed. The price has dropped on the home from $29 million to close to $15 million, but the price is still proving to be a prohibiting factor.
Still, it seems as though Jordan is in no real hurry to offload the house, since he has several other residences around the world, including homes in North Carolina and Florida.