Inside Prince Harry's Relationship With His Closest Family Member
Some believe that Prince Harry burnt bridges with his family since he moved to California but there's one royal who still holds a tight bond with him despite the drama.
Since his decision to step down from his royal duties in 2020 and move across the pond, Prince Harry's relationship with some of his family members hasn't been great. The Duke of Sussex admitted as much during his primetime special with Oprah Winfrey when he was asked about his father, Prince Charles, as well as his brother, Prince William, and described their relationship as "space." Harry then added that he hoped time would heal things.
One royal who the prince still has a very good relationship with since his royal exit and moving to California is his cousin Princess Eugenie. Prince Andrew and Sarah Ferguson's youngest daughter is Harry's only relative to have visited his new home so far. Here's more on Prince Harry's relationship with his closest family member and what Meghan Markle said about Princess Eugenie before the duchess met her future husband.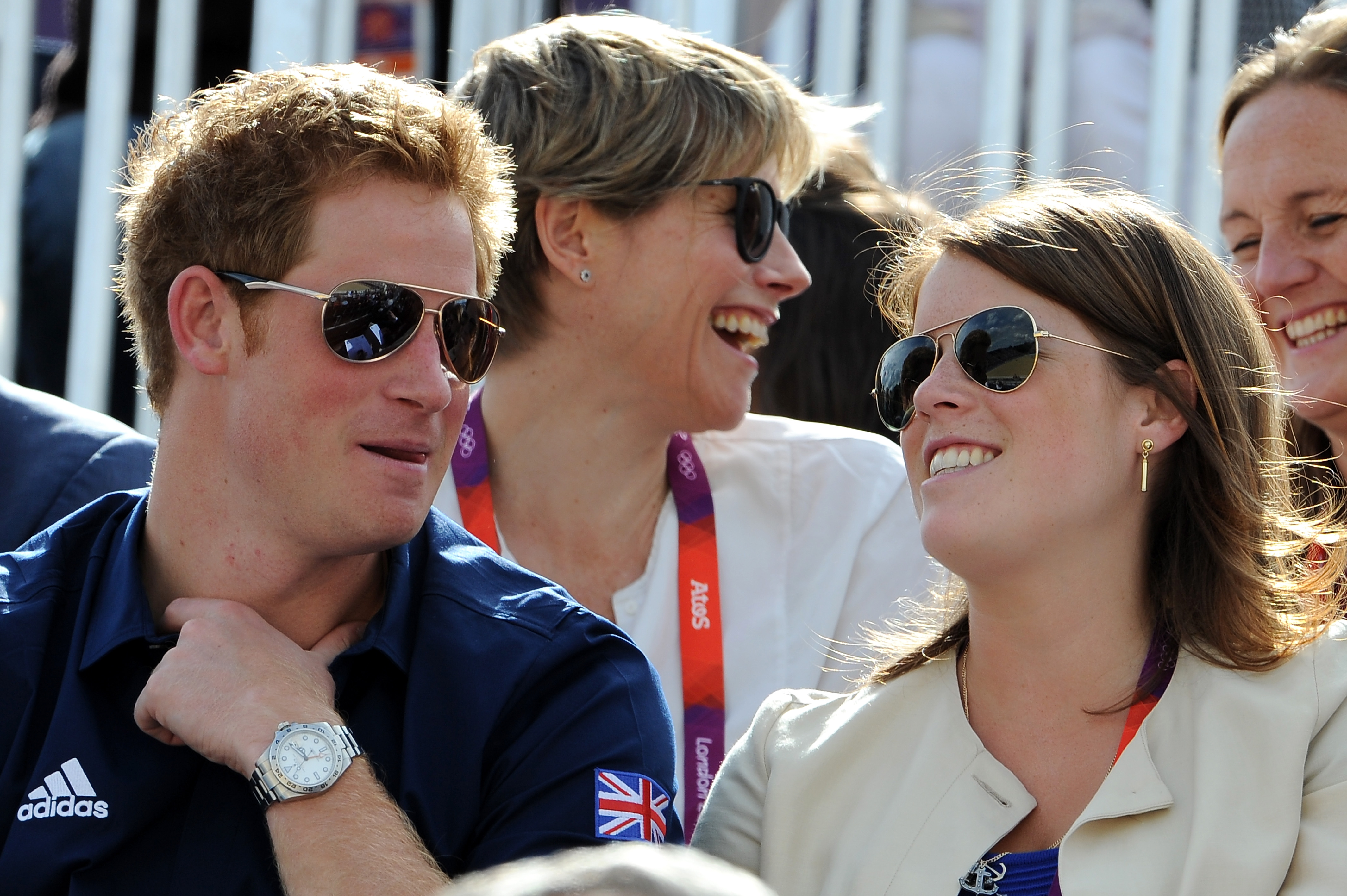 Prince Harry attended a big public event with his closest family member
The prince surprised fans in February when he attended the Super Bowl at SoFi Stadium in Inglewood, California. He was photographed at the event sitting next to Eugenie. She is believed to be the first and only family member to have visited California since the Sussexes moved to Montecito, and she didn't return to the U.K. right away. A week after they were seen at the big game Eugenie, her husband Jack, and Meghan and Harry were spotted having dinner together at a restaurant in Santa Barbara.
In the book Finding Freedom: Harry and Meghan and the Making of a Modern Royal Family, authors Omid Scobie and Carolyn Durand gave some insights into Harry and Eugenie's relationship explaining that they have always been super close.
"Eugenie had always been more than just a cousin to Harry. They were also the closest of friends," Scobie and Durand wrote. "Out of all the queen's grandchildren, Harry and Eugenie have one of the most natural connections. Like Harry, Eugenie is loyal, honest, and great fun."
Meghan Markle said she was friends with Princess Eugenie before dating Harry
Harry's wife has also talked about her relationship with Eugenie and told Oprah she was friends with the princess before she even met Harry.
"Eugenie and I had known each other before I had known Harry, so that was comfortable," the Duchess of Sussex said. "We're friends with [Eugenie and her husband Jack Brooksbank] as a couple."
In a later interview with Ellen DeGeneres, Meghan spoke a little more about their friendship revealing: "The four of us snuck out in Halloween costumes to just have one fun night on the town before it was out in the world that we were a couple. It was a post-apocalypse theme, so we had all this very bizarre costuming on, and we were able to just have one fun final night out."
Is Princess Eugenie feuding with her family because of her close relationship with Harry?
Because of the public drama between Harry and the rest of his family, some think that other royals may not be happy about how tight the princess still is with the Sussexes.
One royal watcher pointed to the icy body language displayed between Eugenie and her sister, Princess Beatrice, at Prince Philip's memorial noting: "I think the friendship (or not) with the residents of Montecito is having an impact. Eugenie may be making a mistake."