Inside the Real-Life Texas Murder That Inspired Hulu's 'Candy'
Hulu's Candy twists together '80s nostalgia and scandal, illuminating a grisly killing that shocked a small Texan town. In the five-part miniseries from Hulu, star Jessica Biel takes us inside the story of Candy Montgomery, who was all over the headlines as a suspected ax murderer in the summer of 1980. Candy is also only the first of two Candy Montgomery series set to stream in 2022; HBO Max will showcase its own take later this year, with Elizabeth Olsen and Jesse Plemons set to star in the six-episode series.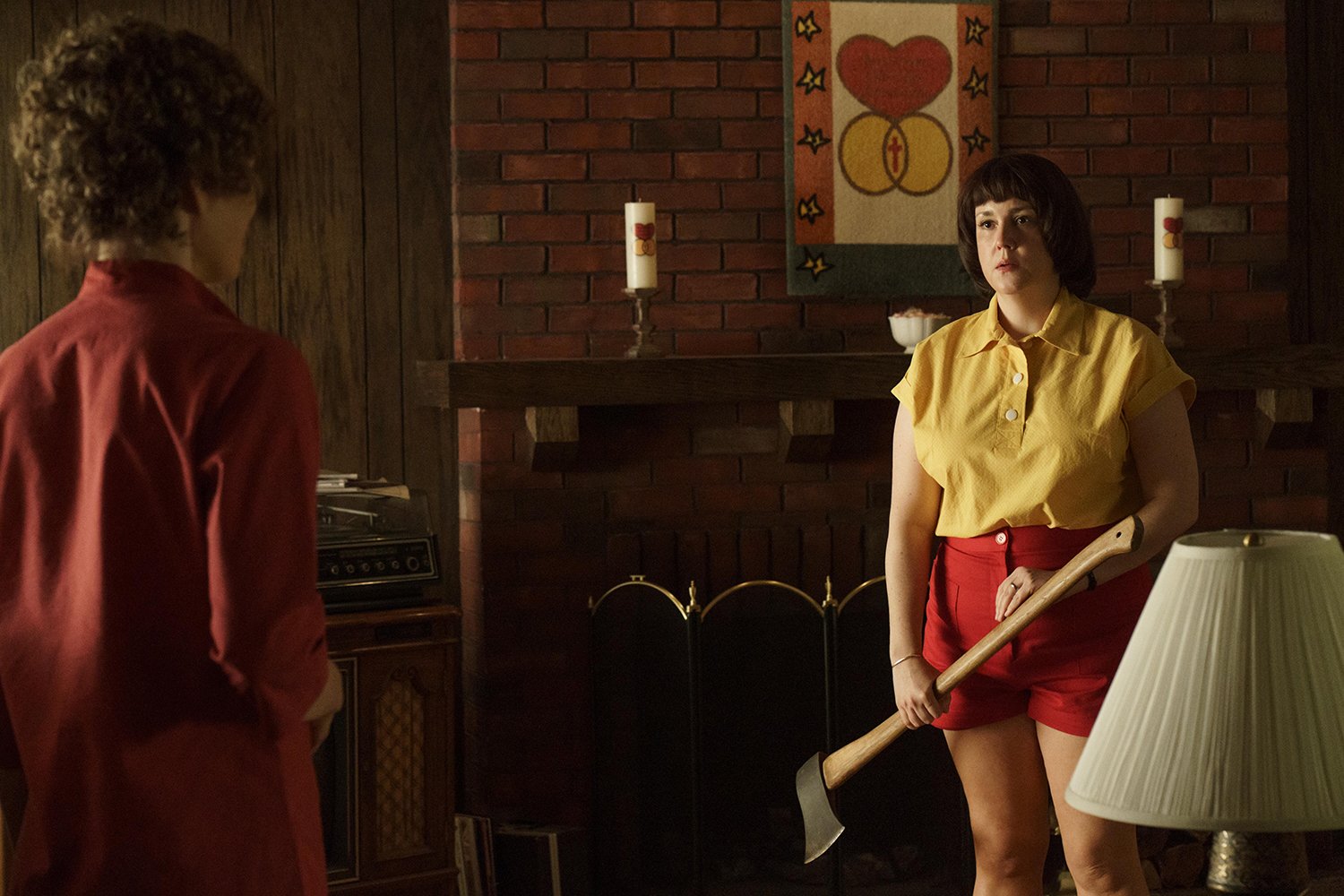 Jessica Biel wanted to nail the look of Candy Montgomery
Digging into the world of Montgomery meant going all-in on the look of a 1980s suburban housewife. As Biel told IndieWire, coming up with the right look "was my most important thing" as she prepped for the role. That meant hiding her famous face behind thick '80s-style glasses and very curly short hair—matching the look the real Montgomery wore into the courtroom.
Biel stars as a frustrated wife looking for ways to break out of the humdrum of suburban life. As she begins to revolt, she targets the husband of her best friend and ill-fated neighbor, Betty Gore, played by the suddenly-everywhere Melanie Lynskey (Yellowjackets). While the lives of Candy and Betty seem typical at a glance, we soon see another side of Candy bubbling up to the surface.
In line with many true-crime thrillers, the series is split between the courtroom and the main plot, bouncing between 1980 and 1978. In a unique launch, Hulu released the five-episode series on successive nights starting on May 9, culminating on a Friday the 13th in a dark nod to real-life; Gore was also killed a Friday the 13th, per TV Line.
The real-life Montgomery case led to a controversial verdict
The slaying of Gore in June 1980 created a firestorm in Dallas suburb Wylie, Texas. Gore was not just killed but brutally hacked to death with 41 strokes of an ax. Although authorities didn't immediately look at Montgomery, it didn't take long for investigators to land on her as the head suspect. Montgomery soon surrendered to authorities in front of a completely flummoxed group of locals, as shown by a chilling set of photos compiled by the Fort Worth Star-Telegram.
The puzzle pieces came into focus during the trial a few months later, outlining an ugly tale of illicit behavior happening behind the back of the victim. As detailed by Insider, Montgomery had an affair with Gore's husband, Allan, with the two meeting up at low-key motels around town. Per the trial and local reporting, it was Montgomery who instigated the affair, which eventually ended when the Gores had a second child.
It also seems that Montgomery and Betty Gore did in fact remain close friends throughout the affair, with their two families regularly mingling. Eventually, however, Gore found letters from Montgomery to her husband, leading to the ugly confrontation that quickly became headline news in the Dallas area. Although the result of Candy's murder trial can't really be uttered without blowing the series ending, the verdict led to angry crowds and plenty of criticism, per UPI.
Justin Timberlake made a surprise appearance on 'Candy'
In one of the bigger twists in the series, Biel's real-life husband, Justin Timberlake, stepped in front of the camera for a couple of episodes. Timberlake plays Deputy Steve Deffibaugh, a crime-scene investigator who seems skeptical of Candy's story. The involvement of Timberlake was kept on the down-low strictly for the fun of it, as relayed by creator Nick Antosca.
Digging into the dark undertones of yesterday's suburbia also happens to be a perfect setup for showrunner Robin Veith. Veith was nominated for three Emmys for her work on Mad Men, writing some of the highest-rated episodes in the acclaimed series. She previously worked with Antosca on The Act, another Hulu true-crime thriller, starring Joey King and Patricia Arquette.
Candy is also only the opening act when it comes to the Montgomery murder trial. HBO Max series Love and Death is expected to premiere later this year (per Distractify), with Elizabeth Olsen (WandaVision) and Jesse Plemons (The Power of the Dog) set to star as Candy Montgomery and Allan Gore. As for Betty Gore, she will be played by Lily Rabe, a veteran TV actor known mostly for American Horror Story.
But Veith isn't exactly worried about there being another Candy Montgomery series. "I just love different perspectives," Veith told The Hollywood Reporter, "so I'm very excited for what they're doing."
RELATED: Why Jessica Biel's 'Candy' on Hulu Only Has 5 Episodes — 'The Gravitron Inspired Us' [Exclusive]
.