Inside Shaquille O'Neal's Rap Career
Most people know Shaquille O'Neal as a superstar basketball player or as a frequent spokesperson for brands. But while he was rising star in the NBA in the 1990s, O'Neal was also a Platinum-selling rapper.
Shaquille O'Neal was a basketball All-Star in the 1990s
O'Neal was recruited by the Orlando Magic in 1992, and he quickly became one of basketball's hottest new athletes. He was named the NBA Player of the Week his first week in the league, becoming the first player to do so. He won NBA Rookie of the Year in 1993 after his first season, and was a regular figure in the NBA All-Star Game every year.
But when he wasn't on the court, O'Neal was dedicated to showing his talents in an entirely different field: as a musician.
Shaquille O'Neal had a rap career while playing basketball
O'Neal began writing rap music in 1993. His 1993 debut album, Shaq Diesel, sold over 1 million copies and received Platinum certification from the RIAA. He worked with rap icons such as Method Man, RZA, and Redman on his 1994 follow-up album Shaq Fu: Da Return.
O'Neal was featured alongside Michael Jackson as a guest rapper on "2 Bad" on Jackson's 1995 album HIStory. His third album, You Can't Stop the Reign, was released in 1996 and featured guest appearances from the likes of Jay-Z and The Notorious B.I.G. His fourth album, Respect, was released in 1998.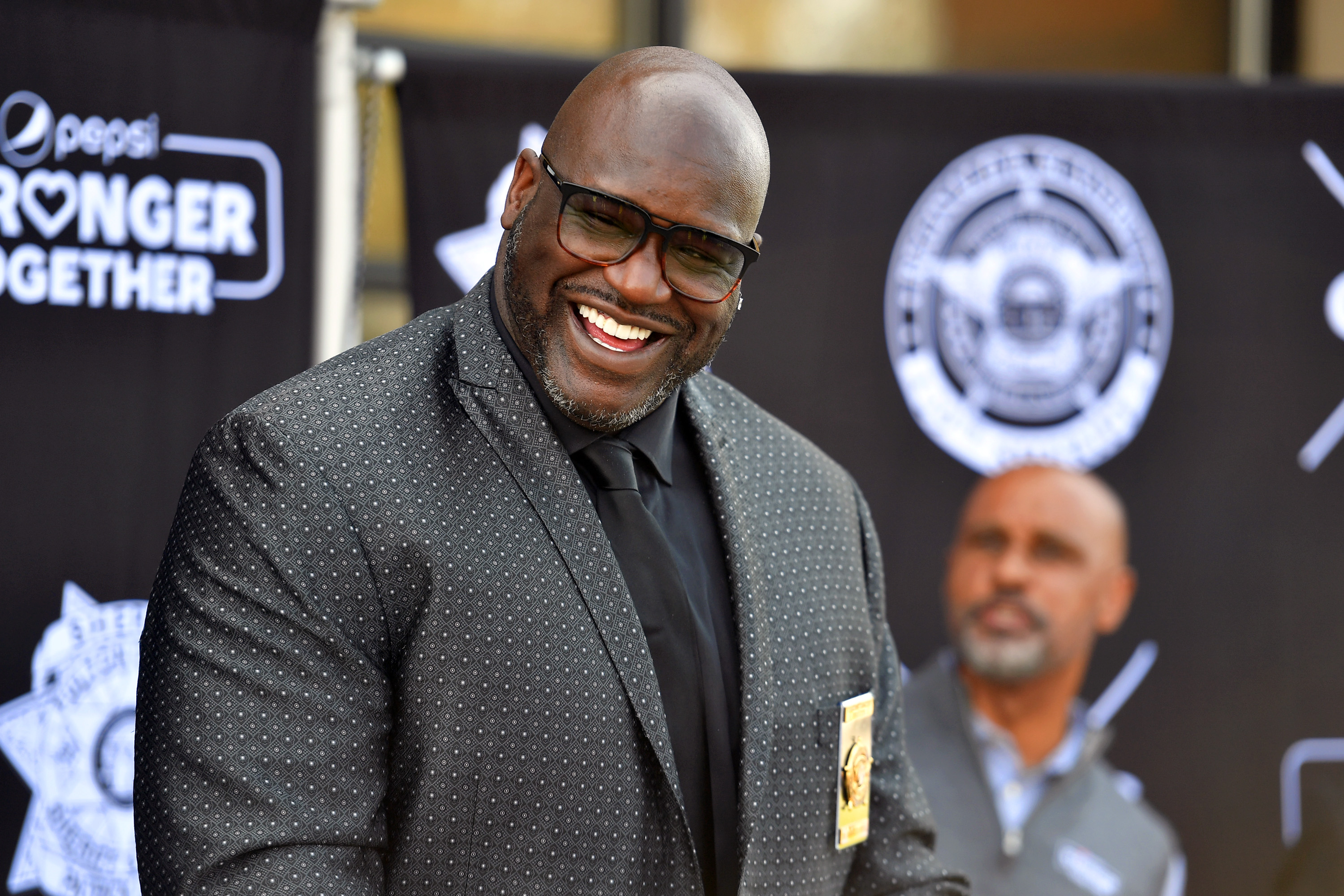 Shaquille O'Neal worked with The Notorious B.I.G. before his death
Getting to work with Biggie just months before his death in 1997 was a gift for O'Neal. The NBA All-Star reflected on his relationship with Biggie in a 2011 interview with ESPN. 
"The first time I heard Biggie Smalls was he said my name in a rap," he recalled. "[He] said, 'I'm slamming brothers like Shaquille, s— is real.'" 
"Instantly, I became a fan," he admitted. "When I'd seen him, I saw that he was a big guy. And you know, it's a unwritten rule that all big guys stick together."
In 1996, O'Neal was busy recording his third album and wanted to recruit Biggie himself to be on a track. "My concept was always to rap with my favorite rappers," he said honestly. "I put out a call to him and asked him if he would do a song with me."
Biggie answered him almost immediately and said he would love to do a song. The result was O'Neal's hit single "You Can't Stop the Reign" from the album of the same name.
Shaquille O'Neal was intimidated by The Notorious B.I.G.
When it came time to record the song, O'Neal was admittedly anxious to be working with someone who had already been deemed a living legend. "Basically, I was nervous," he laughed. "The reason I was nervous was because he was the greatest."
"We went to the studio and he got done in 5 minutes. It was the most incredible thing I'd ever seen in my life," he continued.
While both rappers did a great job, O'Neal credited Biggie for bringing the star power to the record. "I'm a realist. It was a hit because he was on it," he said plainly.
"I just think I was fortunate enough to say that I knew him, fortunate enough to say that he blessed me with 32 bars on my album, and I'm blessed enough to say that he knew me and I knew him," he concluded. "So I don't really think about the bad [times]. I just think about the good times. And he is the greatest now. Even now, when I listen to his verses on different beats, it still sounds like he's still here."