Inside Spike Lee's Beef With Arsenio Hall
While comedians are known to make people laugh, they also have the tendency to piss people off, including their peers. Comedians like Kevin Hart and Katt Williams have had ongoing issues, but beef in the comedy world dates back decades. In the late 80s, comedian and talk show host Arsenio Hall apparently was no fan of Spike Lee's due to Lee's public criticism of his best friend Eddie Murphy. It's unclear if they ever resolved things.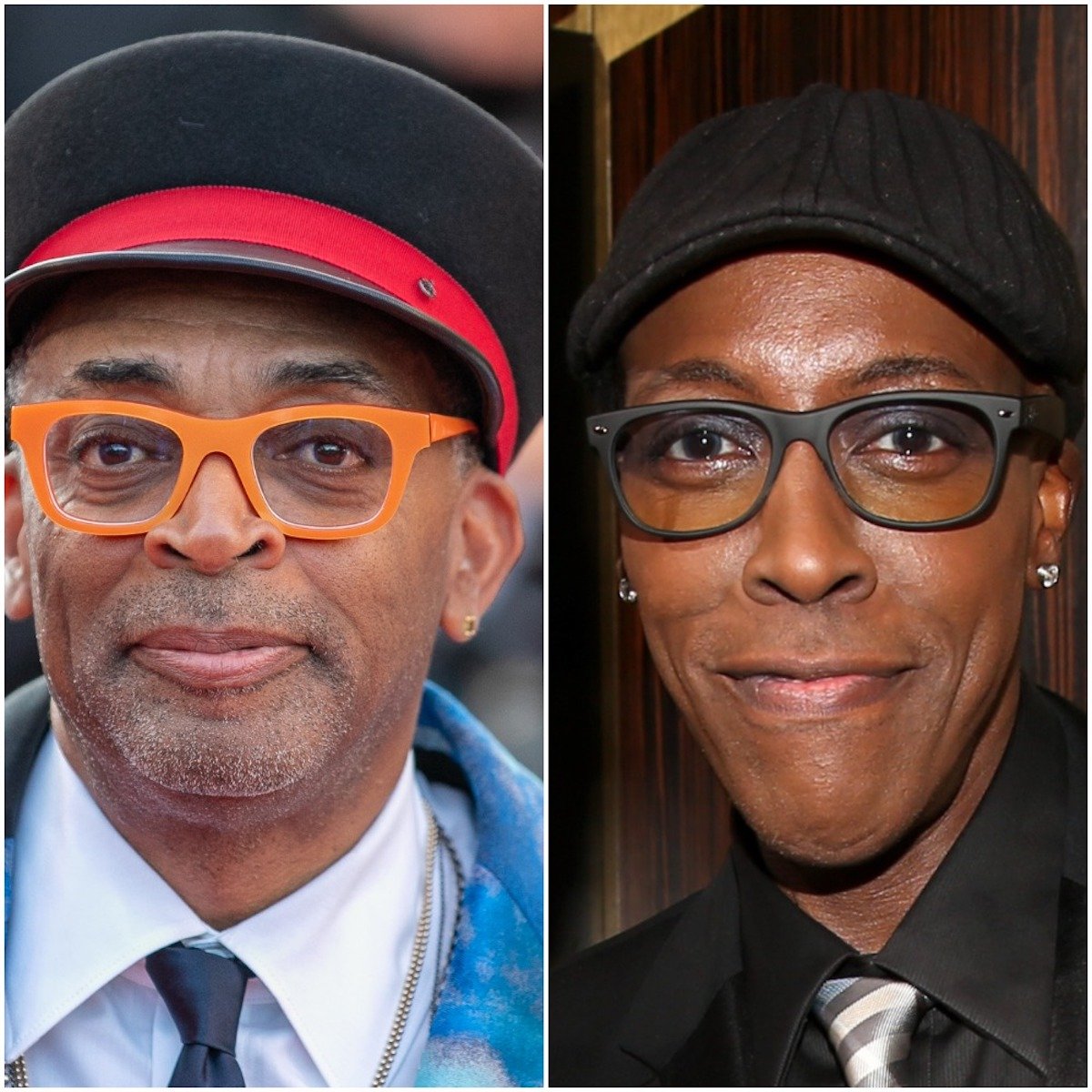 Arsenio Hall allegedly didn't like Spike Lee over comments Lee made about Eddie Murphy
Spike Lee is a known thought leader and scholar and uses his knowledge to inform the masses through film, particularly Black culture. Apparently, Lee was less than impressed by Murphy back in the day.
According to YouTube's Comedy Hype, Lee made comments in the 80s that suggested that Murphy was not using his influence to help other Black performers. Murphy was the hottest comedian out at the time.
RELATED: Eddie Murphy's Mom Convinced Him To Meet Arsenio Hall Because She Thought They Looked Like Brothers
Though Lee didn't say anything negative about Hall, Hall apparently took it personally as Hall and Murphy are close friends. Comedy Hype notes that Hall and Murphy were members of "The Black Pack," a group of Hollywood's elite Black stars who worked to give other Black entertainers and beyond opportunities. Lee's suggestions didn't sit well with Hall as he allegedly knew personally the work Murphy was doing behind the scenes to contradict Lee's criticism.
It wasn't enough to keep Lee off of Hall's late-night talk show as a guest to promote his films. Still, Lee was quoted in a later publication calling Hall an "Uncle Tom." Hall shot back, saying Lee thought he was better than others.
The 'Coming 2 America' star didn't want to continue feuding publicly
Lee and Hall continued trading verbal jabs until Hall opted to bow out gracefully, refusing to acknowledge their issues, saying he felt they were being used to tear one another down publicly. 
RELATED: Arsenio Hall Based This 'Coming 2 America' Character on His Father
"The deal is what Spike and I realized is we were being used," Hall once said, as reported by Comedy Hype. "I call it the bingo-long plantation syndrome. That's when they say, 'Let…Spike tie him to a tree and whip him. Let them keep each other down.' Whenever they can concentrate on some kind of battle, what they do is take the spotlight off our accomplishments."
As a result, Hall stopped feeding into the media frenzy. Lee also began being vague about his actual problems with Hall, denying a full-out feud in a later interview with Playboy Magazine, saying the two moved on from their problems.
The former talk-show host admits criticism became too much to bear
Regardless of his success, Hall grew tired of having to deal with critics and walked away from his popular show. He later told Oprah Winfrey in an interview that the constant judgment was overwhelming.
"You leave it and say goodnight. It's all consuming," he said on Oprah's Next Chapter? "I was sending people to check on my mom. I'm like, "you're making money and you're not able to enjoy it." There is a point when you say, 'I can't please anybody'….Spike Lee's saying I'm an Uncle Tom and White people are saying I'm 'too Black.' Who am I doing this for? You say, I'm just tired of not being able to please anyone."
Hall revived his show in 2013 for one season before calling it quits for good.