Inside 'The Blacklist' Star Parminder Nagra's Messy Divorce
The first season of The Blacklist took viewers on quite a ride. From the pilot episode where criminal Raymond "Red" Reddington (James Spader) turned himself in to the FBI, to the finale where Meera Malik (Parminder Nagra), was killed off, the show never took the expected path. That said, neither did Nagra's personal life.
Parminder Nagra felt empowered working on 'The Blacklist'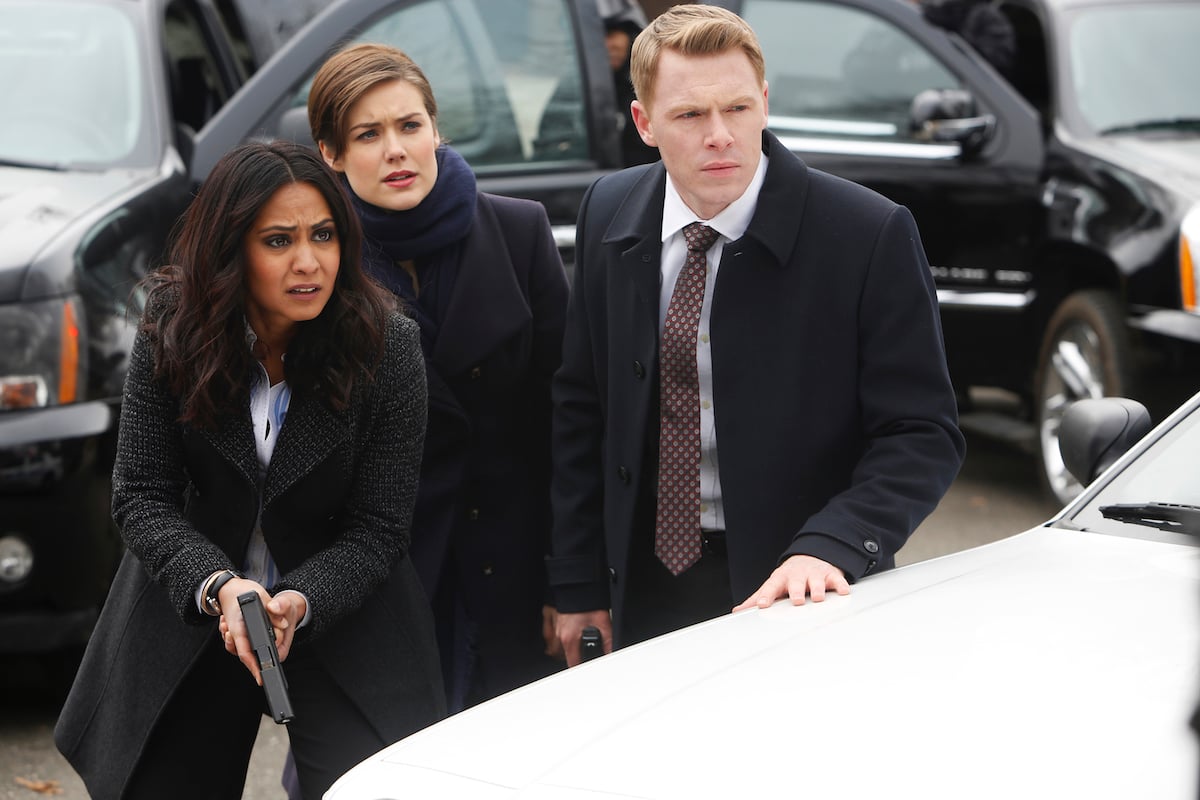 RELATED: "The Blacklist': Diego Klattenhoff Says Working With 1 Star Is Like Getting 'Punched in the Face'
Many may not know Parminder Nagra's name, but the Blacklist star is instantly recognizable from projects like the 2002 film, Bend It Like Beckham, or her 6-year run on E.R.
By 2013, Nagra had dozens of credits to her name, including Psych, Ella Enchanted, and many more. When The Blacklist came around with the part of Meera Malik, the Hollywood alum was ready.
The Blacklist Cowriters, Jon Bokenkamp, and John Eisendrath cast Nagra as a series regular in the NBC crime drama.
"It's a strong female role, and it's empowering to be one of the two main female roles on the show. There's only Megan [Boone] and me, and both our characters are tough cookies," Nagra said via Stuff.
"We have a lot of grit. My character's in the CIA and has a dark history of past deeds that no-one knows too much about. The writers could take her in all sorts of different directions."
In terms of her career at the time of landing The Blacklist, Nagra revealed how surreal it's all been.
"It's been a strange ride. I've been doing this a long time, so hopefully, I know what I'm doing by now," she said. "I was 26 when I made Beckham, but it's amazing to think that I'd already been acting for 10 years before that."
That said, while Nagra's professional life continued to soar alongside veteran actor Spader, her personal life took a sharp spiral.
Nagra's marriage lasted three years before she filed for divorce
RELATED: 'The Blacklist' Star James Spader's Upbringing Is as Wild as You Might Think
Nagra married photographer and filmmaker, James Stenson, in 2009 — six years after they began dating. Three years later, Nagra filed for divorce and it got a little — a lot — messy.
That marital timestamp is notable because Nagra claimed her career earnings were a lot less than they were during the six years of dating (when she appeared on E.R. as a series regular).
In a lawsuit filed after-the-fact, Stenson claimed the two promised to "share their earnings" as they were considered "life partners" before marriage. Stenson also alleged Nagra was hiding money through a shell corporation so not to share it with Stenson.
According to multiple outlets, including TMZ, Stenson said he quit his job when Nagra landed E.R. to manage their shared Los Angeles lives which included the three homes they bought pre-marriage.
In the initial lawsuit, Stenson asked for $500,000 and 50 percent of each of the three homes. The star went on to appear in other notable projects, such as Netflix's Thirteen Reasons Why and CBS' God Friended Me.
Here's how the divorce ended
RELATED: 'The Blacklist' Fans Fuming About Plot Hole 'Goof' but Writers Had a Heartbreaking Reason For Doing It
By 2013 — around the time The Blacklist premiered — Nagra and Stenson came to an agreement through a divorce settlement.
Parminder walked away with "all of her money, including residuals and royalties, their California home valued at over $700,000, their UK home, valued at $1.5 million, profits from a rental property's sale, and three of the couple's four cars," TMZ added.

Stenson's winnings included "$450,000 in profits from the rental sale, $1,226 per month in child support for their 4-year-old, their fourth car, and his photography business," which stayed in-tact.