Inside the Duggar Family's Dating Rules: What Is the Difference Between Dating, Courtship, and Betrothal?
In September 2020, Duggar family followers were shocked to find out that Justin Duggar was courting someone. He was just 17 years old at the time, and things moved quickly. Two months after turning 18, he wed Claire Spivey. Not to be outdone by his younger brother, Jedidiah Duggar further shocked fans with a seemingly sudden engagement. Now some followers believe Jedidiah and his future bride, Katey Nakatsu, are in a betrothal, a dating structure that the Duggar family has yet to discuss. So what is the difference between dating, the Duggar family's preferred courtships, and betrothals?
The Duggar family believes in Courtships instead of dating
The Duggar family believes in entering into courtships instead of traditional dating. Throughout 19 Kids and Counting and Counting On, fans have watched nine of the Duggar family's 19 children enter into relationships. Each of them, at least to viewers, described their relationships as courtships. So, what exactly is a courtship, and how does it differ from dating?
According to the Duggar family, courtships are relationships that a couple enters into with the intention of marriage. There is no casual dating allowed, and the couple is not permitted to be alone together or have solo conversations during the courtship phase. There is also a strict moratorium on physical touch during the courting stage. Once they progress to engagement, most are allowed to hold hands and engage in brief side hugs. Each couple saves their first kiss for their wedding day.
Jill Duggar and Derick Dillard admitted they didn't actually have a courtship
While fans watched Jill Duggar and Derick Dillard's official courtship on 19 Kids and Counting, the couple has recently admitted that they didn't view their early relationship as a courtship. Instead, Jill and Derick revealed in a YouTube video that they considered their early relationship dating. They also said they spent time alone together away from the cameras.
Fans largely believe that John David Duggar and his wife, Abbie Burnett, didn't have a traditional courtship, either. John David and Abbie were significantly older than the rest of John's siblings when they entered into a relationship, and thus, their rules were a bit looser. The couple was spotted without chaperones on multiple occasions before their wedding day.
Duggar family critics think Jedidiah Duggar and Katey Nakatsu are in a betrothal
To be betrothed is to be formally engaged to a person. A betrothal is a dating structure that has the couple commit to marriage before taking part in a romantic relationship. In essence, the couple gets engaged before dating. In many cases, the parents or church elders facilitate the relationship. While none of the Duggars have officially had a betrothal, some family followers strongly believe Jedidiah and Katey's relationship is a lot more rigid than Jed's siblings' relationships.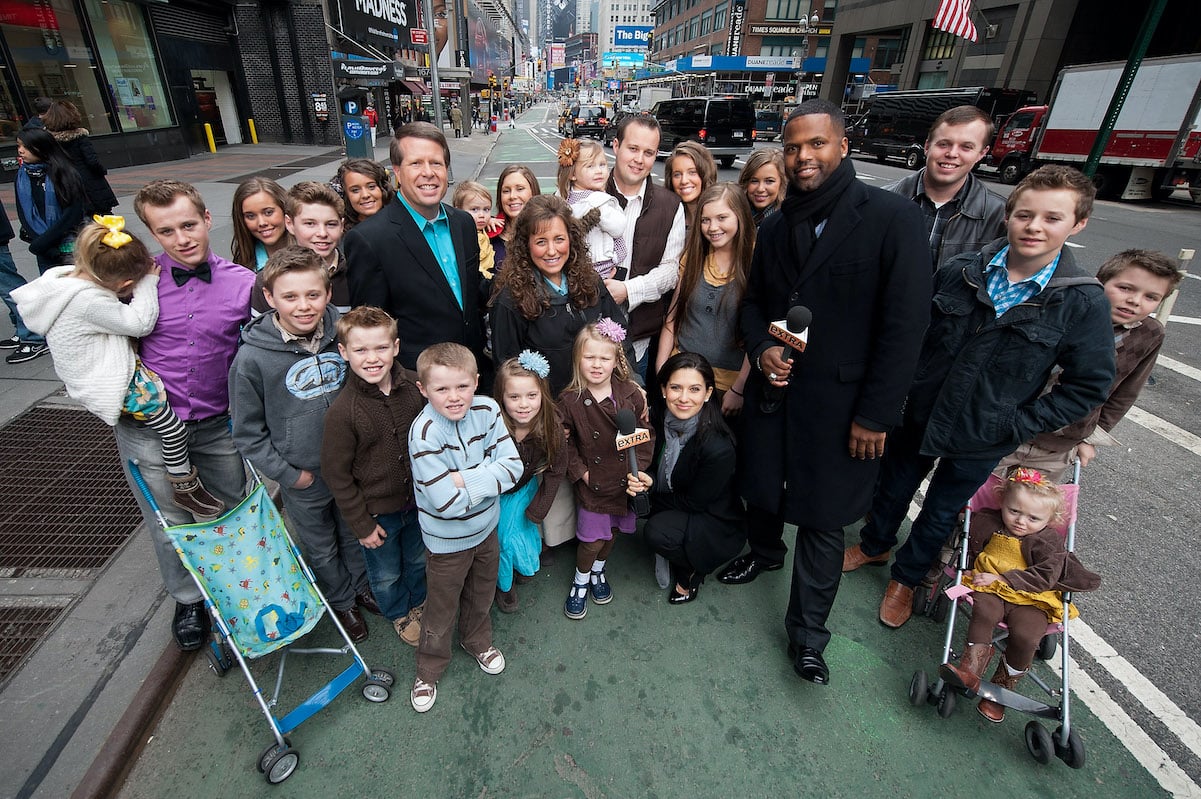 Duggar family followers first began to speculate that something was off about Jedidiah and Katey's relationship as soon as it was confirmed. They noted that the Duggar family didn't confirm the courtship before engagement. Even now, they still haven't publicly acknowledged the couple. Theories about a betrothal were propelled forward when followers discovered a password-protected blog post on the Nakatsu family's blog. The post appears to deal with the concept of biblical betrothal. The contents of that post are unknown, though. The Nakatsu family posted the entry in 2018. The highly edited engagement video also seemed odd to followers. Neither the Nakatsu nor the Duggar families have spoken out about the relationship and its structure, though.