Inside the Ed Sheeran Music Video That Only Cost £20
Ed Sheeran might be one of the biggest pop stars in the world, but he's got a good head on his shoulders.
Sheeran, who rose to fame in 2011 after years of playing small clubs and uploading his videos to YouTube, made it big by playing simple, heartfelt songs that people all over the world could relate to. His nice-guy persona isn't an act, either.
There are plenty of occasions when Sheeran's honesty and humble nature won over fans without him even trying.
Read on to learn how down-to-earth Ed Sheeran is, and about a 2011 music video that he made that only cost him about "twenty quid."
Ed Sheeran knows that fame is fleeting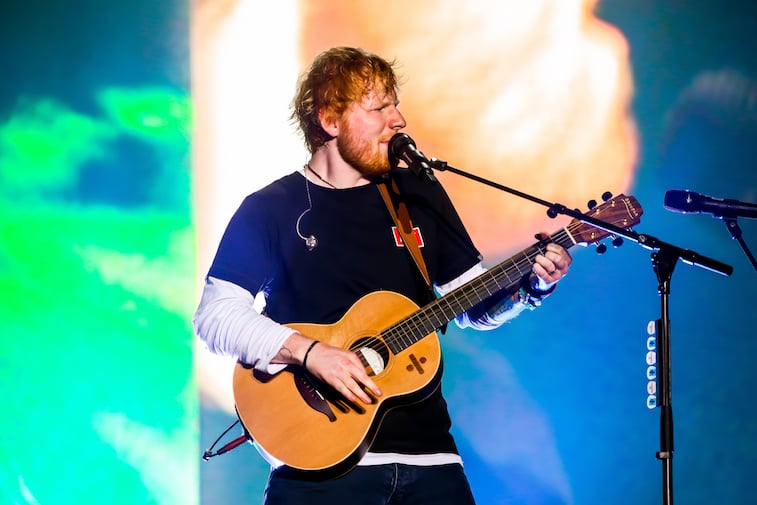 Ed Sheeran was born in 1991 and started singing when he was only four years old. He started pursuing a career in music by the time he was a teenager, traveling all over London to play gigs in nightclubs and other small venues.
At one point, Sheeran was even homeless. While he claimed it wasn't "cardboard box stuff," he admitted to playing gigs during the day and crashing at night with various friends or even on the Circle Line.
That kind of difficult rise to fame gave Sheeran an appreciation for how quickly fame can come and go.
He admitted that at some point, his career "won't have the same trajectory it has now," but that doesn't really seem to bother Sheeran. He admitted that he'll get some really good stories from his time in show business, and that, for him, makes it all worthwhile.
Sheeran is definitely humble and has no problem talking about where he comes from, a contrast to many other popular musicians of the day.
Ed Sheeran regularly gets starstruck
Although Ed Sheeran now rubs elbows with the cream of the show business crop, he still gets star-struck just like every other fan. In interviews, he has admitted to being totally astonished when other musicians know him and his music.
He was especially shocked when Paul McCartney recognized him, and that it was "quite something" when musical legend Van Morrison invited him for tea one day.
Still, Sheeran counts some of the biggest stars in the world as among his dear friends. He is especially close to Taylor Swift and served as her opening act during a tour.
He has collaborated with Swift on several songs, and the two are said to be quite fond of each other. Swift has spoken out and said that Sheeran is the "James Taylor to her Carole King" and that they have made each other arts and crafts projects and can spend hours talking about cats.
When did Ed Sheeran make a low-cost music video?
Ed Sheeran is known for his stripped-down approach to music and prefers to play for his fans with just a simple acoustic guitar. He likes to keep things simple, likely a combination of his difficult upbringing as well as his own natural humility.
During his rise to fame, Sheeran tried to spend as little as possible on things like music videos, which some artists view as short-form mini-movies.
In a 2011 interview, Sheeran talked about how the process he goes by is actually fairly minimal. He revealed that he records in a music studio, about "eight tracks for a grand," and pays $60 to have the music distributed via the internet.
Sheeran then said that he can shoot a music video "for twenty quid" and post it on YouTube for his fans to see.
It is, no doubt, that honest and upfront approach to music that keeps Ed Sheeran so incredibly popular, year after year.