Inside 'The Office' Star Mindy Kaling's Relationship With Estranged Brother
Mindy Kaling is The Office royalty with other notable successes to her name. As an actress, writer, producer, and director, Kaling is the perfect example of breaking barriers in the entertainment industry. That said, not all is as it seems when it comes to Kaling's personal relationships — particularly within her family. Here's why the sitcom star is estranged from her brother.
Mindy Kaling's soulmate isn't an expected choice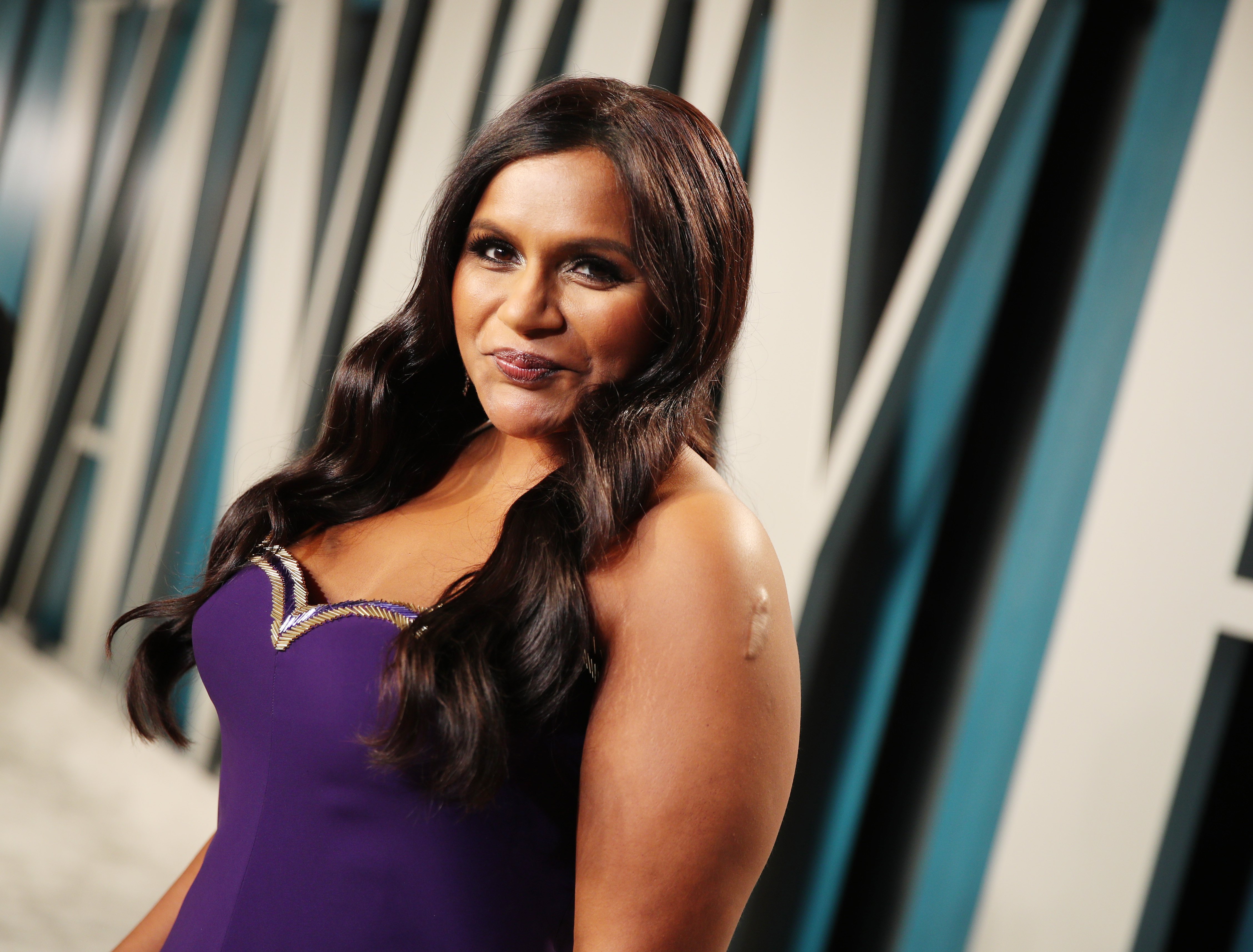 Outside of starring in The Office together, Mindy Kaling and co-star (and fellow writer for the show), B.J. Novak, have navigated a complex relationship. Each has defined the other as a "great love" of their lives yet their status remains "just friends."
That said, Kaling told Good Housekeeping in 2015 who she deemed her "soulmate," — and it isn't Novak.
"My mom was my soul mate," she said.
As The Office closed in on its end, Kaling developed the concept for [what would become] The Mindy Project. Around this time, Kaling's mother, OB-GYN, Swati Chokalingam, received a stage five pancreatic cancer diagnosis.
"I love talking about my mom, but I may cry," Kaling (né Vera Mindy Chokalingam) said.
Kaling took a leave from The Office to care for her ailing mother — whom she described as "very busy, and she did not suffer fools — during chemotherapy.
In January 2012, Chokalingam died and Fox picked up The Mindy Project.
"We all thought we would have a couple of years with her. Eight months later, she was gone. So fast," Kaling said. "I'm not superstitious but I think my mom had some part in it."
It's unclear if Kaling's brother were present to help care for Chokalingam. However, the two suffered a great dived a few short years later and for significant reasons.
Kaling and her brother are estranged for a controversial reason
In the spring of 2015, Kaling's brother, Vijay Chokalingam, appeared on an episode of Inside Edition, saying, "She [Mindy] said that by publishing this book I would bring shame on the family."
The book Chokalingam referred to, Almost Black: The True Story of How I Got Into Medical School by Pretending To Be Black, is as shocking as it sounds.
Chokalingam claimed to be a Black man on an application to medical school under his middle name. He explained:
"An African-American student with my grades and test scores was very likely to get admission to medical school, whereas an Indian-American applicant was unlikely to get in."
His family, including Kaling, didn't approve of the choice. Via his website, Chokalingam revealed he came up with the idea in 1998 after realizing h didn't have the grades for medical school.
"So, I shaved my head, trimmed my long Indian eyelashes, and applied to medical school as a Black man," he wrote. "My change in appearance was so startling that my own fraternity brothers didn't recognize me at first."
His plan apparently worked. He got into med school with an average GPA and sub-par Medical College Admissions Test score. His experiment, however, came with a few caveats.
"Cops harassed me. Store clerks accused me of shoplifting. Women were either scared of me or couldn't keep their hands off me," he wrote. "What started as a devious ploy to gain admission to medical school turned into a twisted social experiment."
Kaling claimed she had no knowledge of her brother's experiment
According to CNN, Chokalingam "applied to 22 medical schools and interviewed at 11. He was wait-listed at four schools and got into only one."
His goal, according to Chokalingam, was to show "how affirmative action destroys the dreams of millions of Indian-American, Asian American, and white applicants for employment and higher education," he wrote on his website.
"It also creates negative stereotypes about the academic abilities and professional skills of African-American and Hispanic professionals, who don't need special assistance in order to compete with other minority groups."
CNN also reported that a Saint Louis University spokesperson denied any allegation that race played a factor in Chokalingam's admission.
"His MCAT scores and science grade point average met SLU's criteria for admission at that time, and his race or ethnicity did not factor into his acceptance into the University," the spokesperson told Huffington Post.
Kaling's rep told Us Weekly the two were been estranged before he pitched the book.
"She was not aware of his decision to apply to medical school under a different name and race," the rep added.
A 'war of words' continued after the book's release
After Kaling's reps stated The Office star had no prior knowledge of her brother's "experiment," Chokalingam told Daily Mail otherwise.
"I told my sister about it at the time, my younger cousins were aware too — they of course kept it from my parents," he said. "Everyone thought it was a joke. They honestly thought, "Here's Vijay the college frat boy pulling some sort of prank and it's all going to unravel."'
He continued: "I spoke to Mindy about a year and a half ago, before Thanksgiving. I brought up the issue to her that I wanted to write a book; she knew the story from the start and was very unhappy about it. She said it would bring shame on the family. Because I was telling the world that I lied."
He added that Kaling tried to "undermine" and "discredit" him by claiming he is "mentally unstable."
He vehemently rejects those accusations and went so far as to add his sister's sentiments on the cover of the self-published memoir which states: "This book will bring shame on our family."
An October 2016 war of words via Page Six explained the two remained estranged and avoid each other at all costs. At the time of the update, Chokalingam dropped out of medical school. In an ironic twist, he now works as a college admissions consultant for SOSCareerService.com and names Kaling as his sister in his bio.