'Inside the Rain' Review: A Raw, Uncompromising Portrayal of Mental Illness
'Inside the Rain' is a very personal project for writer-director-star Aaron Fisher, as the film is inspired by his own struggle with bipolar disorder.
So many films dare to tackle sensitive topics. But in doing so, they often play it too safe, sanitizing the issues at hand and undermining the opportunity for better on-screen representation. But Inside the Rain is different, principally because of the voice guiding it to the screen.
The film centers on Ben Glass (writer/director/star Aaron Fisher), a college student dealing with bipolar disorder and a host of other conditions. When he is wrongfully expelled from school, Ben — an aspiring filmmaker — decides to apply his creative impulses to his personal predicament.
Plot-wise, Fisher's film is fairly straightforward. Yet, the performances and, in particular, its tonal balance set Inside the Rain apart from films like it.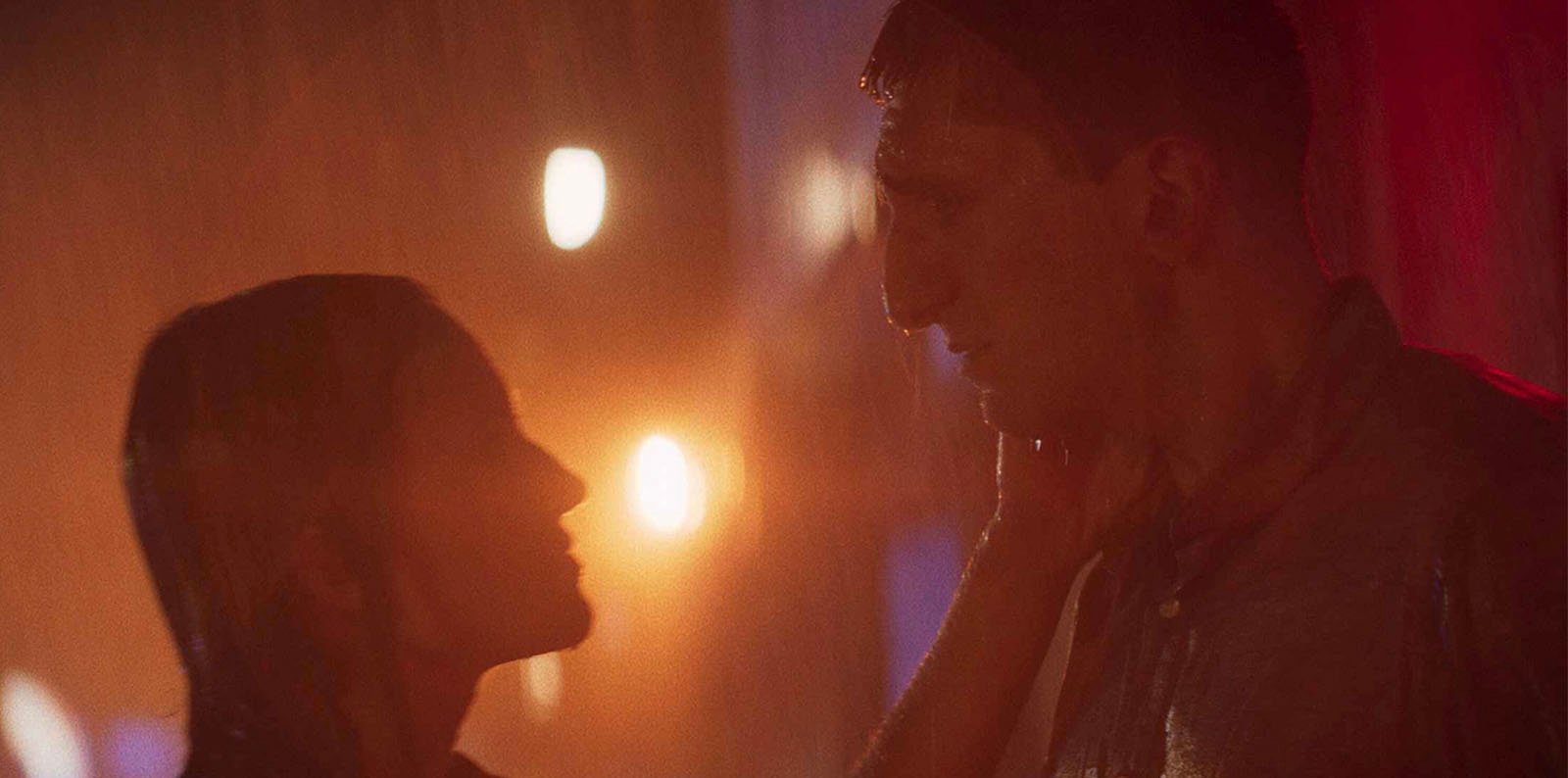 Aaron Fisher's complex lead performance anchors the film
In less capable hands, Ben could have come across as a cookie-cutter, saccharine version of a person grappling with mental health conditions. But with Fisher behind the camera, he isn't afraid to tackle both the highs and lows of Ben's story. And that's a testament to how Fisher incorporated elements of his own life into Inside the Rain.
At times, Ben isn't always presented in the most sympathetic light. After all, he spends most of the movie ignoring the advice of everyone around him. On one hand, his unrelenting quest is inspiring, as he follows his passion no matter what. But it also makes for some uncomfortable moments, as Ben's "recklessly extravagant" life — as he calls it — leads to some poor choices.
The meta-textual element of Inside the Rain, in fact, provides the film with a fascinating texture. Just as Ben contends with his own life through filmmaking, Inside the Rain — Fisher's feature directorial debut — perhaps serves a similar purpose. Because of this, the story carries an aura of authenticity that keeps viewers engaged and on Ben's side throughout its tight 90-minute runtime.
A strong supporting cast supports Fisher's vision
Of course, Inside the Rain isn't a one-man show, at least not in the strictest sense of the term. Fisher relies on a number of collaborators to execute his vision. In addition to the talented crew that helped bring the movie together, it also features a memorable supporting cast.
Fresh from her standout role as Renee Montoya in Birds of Prey, Rosie Perez plays Ben's well-meaning therapist. And the actress captures the tough-as-nails character with the same aplomb she brings to every role. Her scenes with Fisher are among the best in the film, as the two actors spar with each other over Ben's future.
Then there's Ellen Toland's Emma, the enigmatic young woman who enters Ben's life just as he is putting his movie together. Paul Schulze and Catherine Curtin also do a lot with more limited screen time as Ben's frustrated parents. And Eric Roberts shows up as a colorful movie producer interested in fueling Ben's pet project.
'Inside the Rain' is now on Amazon Prime
Prior to the coronavirus pandemic and subsequent theater closures, Inside the Rain was heading directly to movie theaters. In fact, the movie had already secured screens in 40 top markets. During its opening weekend in New York, Inside the Rain even earned the highest per-theater average ticket sales.
So its future on the big screen held great promise. Alas, during these unprecedented times, the film has been released straight to on-demand platforms. While it is available in a variety of places, Amazon Prime Video subscribers can stream it right now.
No matter what the weather is like outside, Inside the Rain's deft combination of romance, drama, and comedy make it a broadly satisfying watch for anyone stuck inside during self-quarantine.