Inside Will Smith and Eminem's Feud
Eminem is no stranger to feuding with other celebrities. Throughout his career, Marshall Mathers has called out everyone from fellow rappers to popstars to actors.
One of his most well-known beefs was with superstar Will Smith. Many fans recall that Em figured Smith was dissing him during an acceptance speech at the MTV VMAs. But according to DJ Jazzy Jeff, there's more to the story going back years before Smith ever talked about not swearing in his videos. Here's what he says went down that not many people knew about.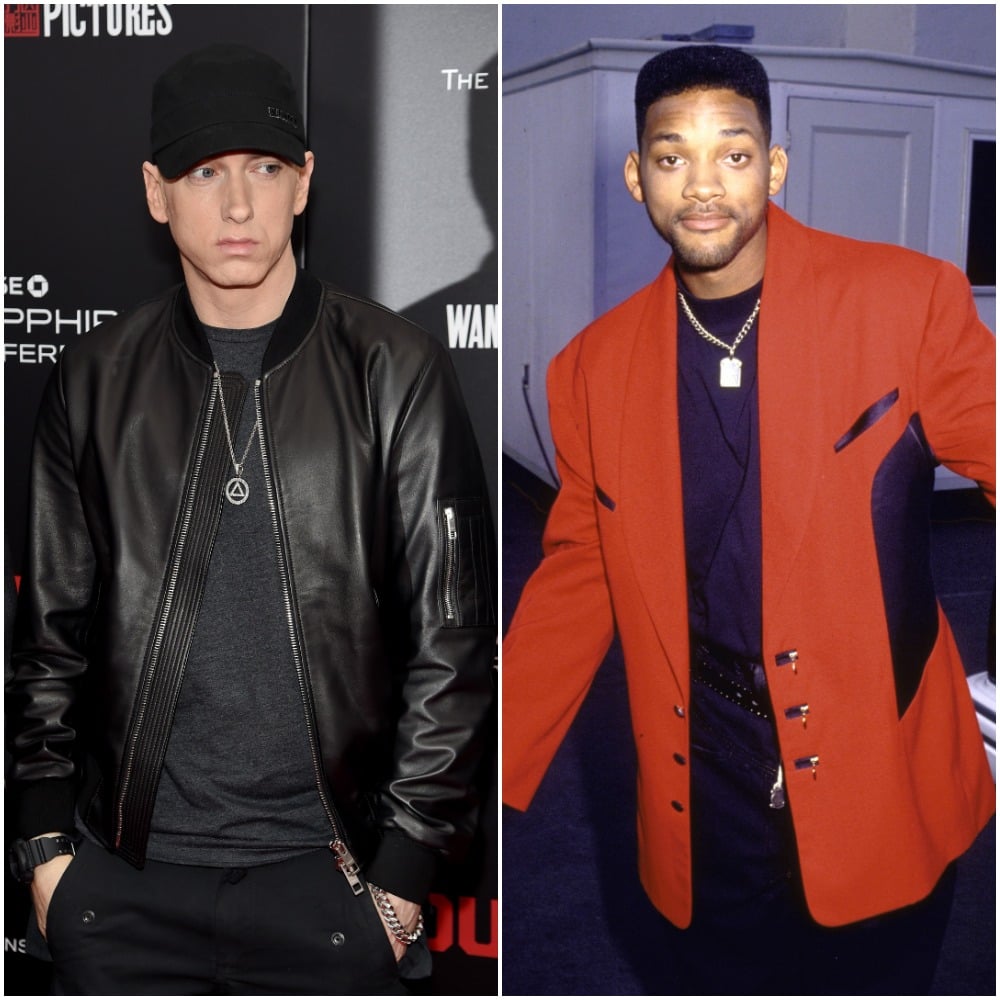 Will Smith's acceptance speech rubbed Eminem the wrong way
It all started (or so we thought) at the 1999 VMAs when the "Miami" artist beat out the "My Name Is" rapper in the Best Male Video category. When he accepted the award Smith mentioned that he never had to curse in any of his songs in order to collect hardware.
Eminem took that as a personal dig at him since the only other artists in the category were Lenny Kravitz for the song "Fly Away" and Ricky Martin's "Livin' la Vida Loca," neither of which include any expletives.
It should be noted that Eminem took home the award for "The Real Slim Shady" in that same category the very next year. But in '99, he was less than thrilled with Smith's words and decided to respond with a diss.
Eminem fires back, Smith waits years to respond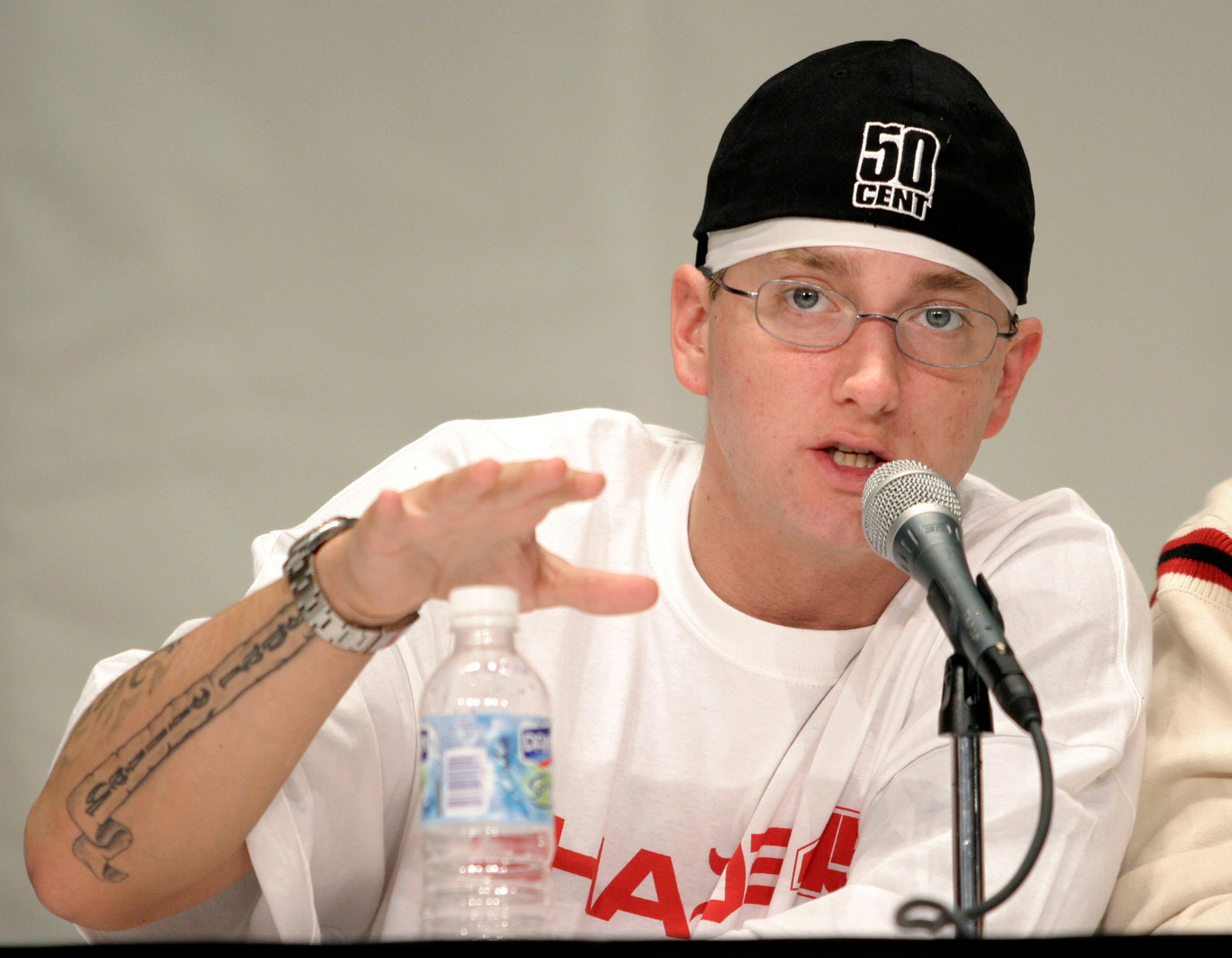 Eminem did what he does best and took a couple of jabs at Smith. He hit back in "The Real Slim Shady" with the lines: "Will Smith doesn't have to cuss to sell records / Well, I do / So f*ck him. And f*ck you too." 
The 8 Mile star then mocked the Independence Day actor by bringing his name up in the music video for "Forgot About Dre." In one part of the video, the music stops and a supposedly drunk Eminem tells the reporter character: "Yeah, all I know is I'm upstairs and I'm listening to my Will Smith CD and I seen all these flames."
The feud continued when Smith decided to finally fire back at the "Lose Yourself" rapper in his 2005 song "Mr. Nice Guy" with the rhymes:
"Mr. Nice Guy, relationship advice guy…Light on the vices, priceless smile…Look at the eyes, got the look…Of a survivor, husband, father…Dissed by Eminem but didn't bother him…Yup well he classy…Big Will just get another 20 mill' walk right past E…I'ma nice guy why ya'll harassing me, huh!"
There's more to the story according to DJ Jazzy Jeff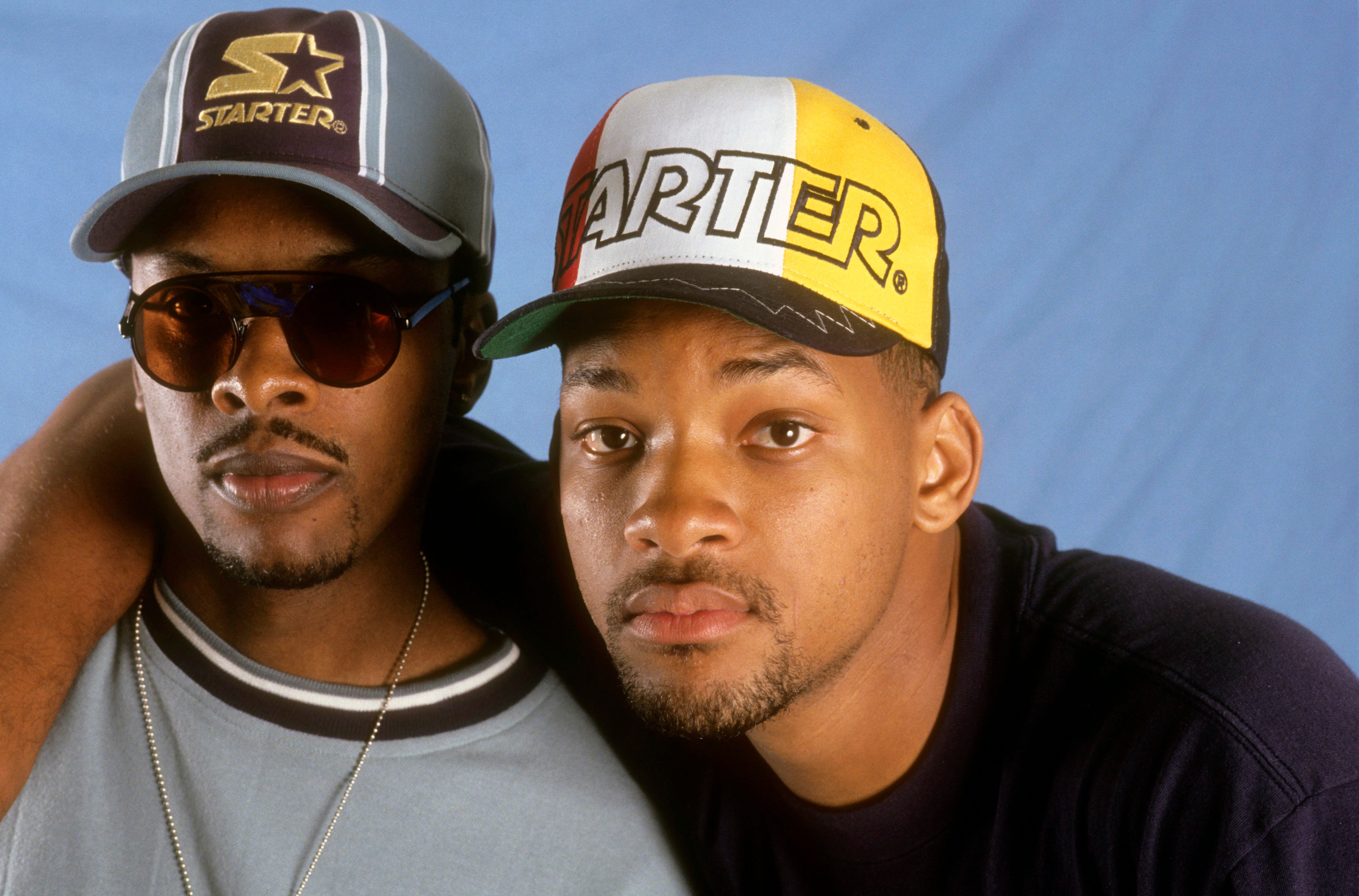 Years later, Smith's buddy DJ Jazzy Jeff aka Jeff Townes, let fans in on a little secret by revealing in an interview with Montreality that Smith and Eminem actually met and spoke years before their feud started. Townes explained that it's possible Em didn't appreciate Smith's blunt feedback then.
"I was a big fan of Eminem, especially of his super early stuff," Townes said. "I just kinda reached out to him, 'Yo man, big fan. Would love to do some stuff.' And he ended up comin' to Philly and we went in the studio, and just knocked out some stuff."
Townes continued, "It was crazy because that was one of the times that Will was in town. Will walked into the room, and I think I played 'Just The Two Of Us.' Will listened to it, and Will looked at Eminem and said, 'You are either gonna be the biggest flop in hip hop, or you are gonna be the biggest thing that we have ever seen in hip hop. And Eminem never forgot that."