Inside William Shatner's Four Failed Marriages and Most Recent Divorce
Actor William Shatner has one of the most legendary careers in Hollywood history. For over six decades, Shatner has appeared in a wide variety of both film and television projects and has become closely entwined with the iconic Star Trek franchise.
Shatner has continued to work at an age when most actors have retired and shows no real signs of slowing down. His personal life has been notoriously controversial, keeping his name in the headlines very consistently.
Keep reading to learn about each of William Shatner's marriages, including his recent divorce filing.
Who was William Shatner's first wife?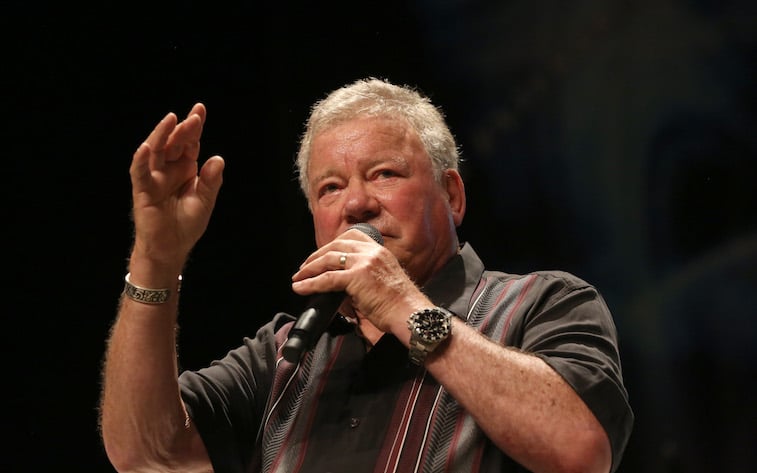 William Shatner was born in 1931, and unbeknownst to many fans, hails from Canada. He trained as a classical Shakespearean actor and appeared on Broadway in the mid-fifties before turning his attention to film. Shatner's first starring role was opposite Yul Brynner in the 1958 film,= The Brothers Karamazov.
Playing a pious younger brother, Shatner caught the attention of many critics as well as moviegoers and it opened the door for many more starring roles to come.
Also in the mid-fifties, Shatner got married for the first time, to Gloria Rand. The couple tied the knot in 1956 and went on to have three children together – Leslie, born in 1958, Lisabeth, born in 1960, and Melanie, born in 1964.
Shatner and Rand were married all throughout his rise to fame and stayed together during many trying times in his career. However, the couple split up in the late sixties and officially divorced in 1969. 
William Shatner's third marriage ended in tragedy
After his divorce from Rand, Shatner began dating industry insider Marcy Lafferty. The two got married in 1973 and were together for over 20 years, ultimately getting divorced in the year 1996. 
In 1997, Shatner got married for a third time, to a woman named Nerine Kidd Shatner. The two spent two happy years together, but their union ended in tragedy. In August of 1999, Shatner returned to the home that he shared with his wife, only to find her body in the backyard swimming pool.
While her death was ruled as an accidental drowning, Shatner opened up after the devastating loss of his wife to reveal that she suffered from alcoholism. Shatner went on to say that he tried desperately to help her beat the "serpent of alcoholism" but that, ultimately, the disease won out.
The shattered actor revealed that she meant "everything to him" and for years, he mourned over her death, turning to close friends like Leonard Nimoy to help him cope with the grief.
William Shatner is getting divorced again
William Shatner found love again in 2001 when he married Elizabeth Anderson Martin. Martin is a former horse trainer, and the two tied the knot in Indiana in a fabulous wedding ceremony.
Sadly, in December 2019, Shatner filed for divorce from Martin after eighteen years of marriage. Although little is known about the reason for their divorce, Shatner was spotted wearing his wedding ring the day after he filed for divorce, indicating that, perhaps, the two are still trying to work things out. What the divorce paperwork does reveal is that neither Shatner nor his wife intends to receive any spousal support from each other.
Certainly, William Shatner has spent his life entertaining others. It is unfortunate that the actor hasn't truly found someone to spend his twilight years with.